With Diwali fast approaching, we review Vicky Bhogal's award-winning Cooking Like Mummyji, which reveals the secret of real Indian home cooking
First published in 2003, Cooking Like Mummyji by Vicky Bhogal introduces traditional Punjabi recipes as they are cooked in the homes of Indian families, resulting in dishes that are healthier, more subtly flavoured and a lot less complicated to make than you'd expect.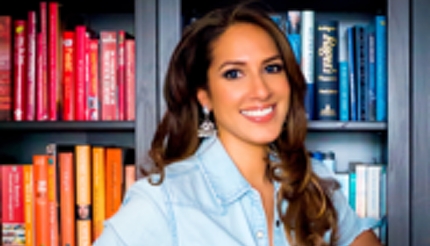 Accessible for a new generation
As Vicky explains in the introduction, young women in British Asian families don't devote their lives to cooking in the way they would have in the past. Family recipes were traditionally never written down, and she feared they could be lost forever. Prompted by a conversation with her aunt, Vicky set out to preserve the essence of Punjabi home cooking, while making the recipes accessible for a new generation who had a genuine desire to cook their childhood dishes. She soon discovered that plenty of Westerners, too, wanted to be let in on the secret.
Perfect for the amateur cook
In many ways, these recipes are perfect for the amateur cook. Ingredients include store-cupboard staples and to start, the most challenging thing you're required to do is make your own garam masala. Readers are encouraged to learn to cook intuitively themselves, but are guided capably throughout the process – the 'Before You Begin' section explains the basic ingredients you'll be using, recommends suitable cooking equipment, and includes tips and techniques.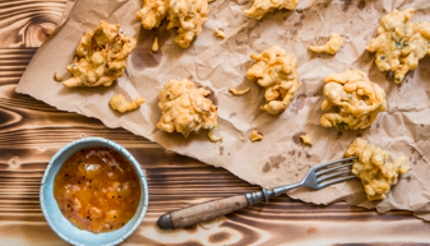 Simple classics with an Indian twist
Classic dishes feature, but not overly so. The book ends with a section on "Brit Fusion", giving simple classics a delectable Indian twist, such as adding garam masala to French toast batter, or spring onions, coriander and spices to scrambled eggs.
After being out of print for over ten years and with second-hand copies reportedly being sold for more than the cover price, this essential addition to any cook's bookshelf has now been republished with gorgeous, newly commissioned photographs and a glowing foreword by celebrated chef Atul Kochhar.
Become a great cook with these five tips from Vicky:
1. Garam masala is one of the cornerstones of real Indian home cooking, and a fresh homemade version is worlds away from supermarket varieties, often bulked out with cheap filler ingredients. Roasting and grinding your own will transform your cooking. Simply wash and spread out whole coriander seeds, black peppercorns, cumin seeds, cassia bark or cinnamon, brown cardamom, bay leaves and cloves on a foil lined tray and gently roast in an oven (at 160C/325F) for an hour, forking through every 5-10 minutes, until golden. Then grind in a clean coffee grinder for the most aromatic and delicious spice blend you will have ever tasted!
2. Indian home cooks have been freezing ingredients for decades so that they are easily on hand for speedy suppers. Freeze chillies whole and simply run under a warm tap for a few seconds to thaw and then chop what you need. Wash and dry bunches of coriander, then finely chop and freeze in bags, breaking off a handful when adding to a sauce. Don't forget to finely chop the stalks too, as they are full of flavour. You can freeze ginger too. Peel and then grate the ginger in a food processor, roll into teaspoon-sized balls, freeze them on a tray then tumble into a freezer bag. Add a ball or two straight into the pan when needed.
3. Knowing how to cook rice properly is essential. Always use basmati long grain rice. The enemy to perfect rice is the starch, so you must soak rice in cold water for 30 minutes first. Then rinse until the water runs clear. Always use 1 1/3 cups water for 1 cup of rice. Bring it to the boil and then quickly reduce the heat to very low, so the heat is only barely on. Cover tightly so no steam escapes (if I have to use a lid that has a hole in it, I plug it up with some torn and twisted kitchen paper) and leave it to gently cook for around 10-15 minutes. Never touch or stir the rice when cooking, simply tilt the pan to the side to check if there is any water left in the pan. When there is no water left and the rice is tender, graze through very carefully with a fork to separate the grains before serving.
4. No recipes or measurements are traditionally used in authentic Indian cooking. Therefore, being able to gauge by sight is incredibly important. A perfect way to train your eye to this is to use visual measurements, such as cups and spoon measurements, instead of relying upon weighing scales. In time, you will find you are easily able to apportion ingredients by sight. Practice and tasting, tasting, tasting throughout is also crucial. This way, you will learn to substitute and adapt ingredients. For example, not every lime is equally sour, so this way you will know what to adjust and by how much!
5. Realise that real Indian cooking has very little to do with being burning hot. Our home dishes are not fiery affairs. Always adapt how much chilli you use to your own personal taste, and it should be in balance with all the other flavours and spices, aromatic and fragrant. Cut away the seeds and membrane if you prefer. If you eat something too hot, do not drink water or alcohol, as this only makes it worse. Something sweet or, better still, a dollop of natural yoghurt, will cool your tastebuds. To be truly authentic, always have some natural yoghurt or raita with every Indian meal. It is so good for you and helps balance everything out. I also whisk a few spoonfuls into my glass of water at the table, for a refreshing, briskly-made simple Lassi drink.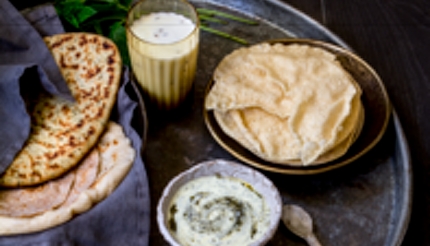 Cooking Like Mummyji by Vicky Bhogal is out now.
Vicky will be appearing at Bluebird restaurant on 19 October, as part of an exclusive event to celebrate Diwali in London. Guests can enjoy Indian cocktails, a cookery demonstration and a four-course feast, along with a Q&A session with both Vicky and Bluebird's Executive Chef Simon Gregory. Tickets can be purchased online.