[vc_row][vc_column][vc_column_text]
This sleepy, sun-baked corner of the south of France is packed with magnificent castles and wonderful wineries. Louise Hurren explores
It's not surprising that Carcassonne inspired Walt Disney when he was designing Sleeping Beauty's castle. The walled citadel (a UNESCO World Heritage site known as La Cité) is enchanting: cobbled streets, crenellated walls, pointed turrets and towers combine to create a medieval fantasy that attracts more than 200,000 visitors every summer.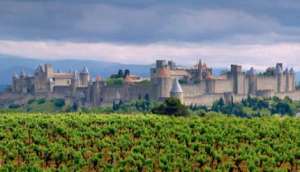 And La Cité is only a part of the attraction of this part of France. Drive out of town into the countryside where vines stretch as far as the eye can see, interspersed by small villages and ancient, stone-built wineries. This is a sleepy, sun-baked part of southern France where the pace of life is decidedly laid back. Proximity to the Canal du Midi (another World Heritage site) and a multitude of excellent wine estates dotted across the Minervois, Malpère and Cabardès appellations make Carcassonne a must for the wine-savvy traveller.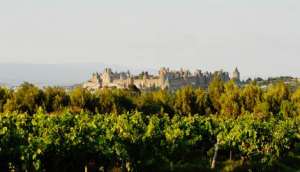 Getting there
Carcassonne is the capital of the Aude département and it has a small airport served by Ryanair with direct flights from London and other UK cities. High speed trains (the TGV) connect Carcassonne to Toulouse and its international airport, and to Montpellier (Montpellier-Fréjorgues airport has direct flights from Paris).
Where to stay
Staying in town Up in the fortified town, Hôtel de la Cité has old-world charm and is good for a splurge (ask sommelier Baptiste Ross-Bonneau for his personal wine recommendations). Hôtel du Château is equally stylish but a touch more contemporary, with a classy spa for pampering. Both options afford panoramic views and the opportunity to drink in the magic of this unique setting.
For chic holiday rentals (minimum two nights) and designer décor, try 42 RVH. A stone's throw from Place Carnot in the heart of the lower town, it's ideal for visiting Carcassonne's colourful fruit, flower and vegetable market (Tuesday, Thursday and Saturday mornings).
Looking for family lodging at wallet-friendly rates? The three-star Adonis Carcassonne has fully-furnished apartments and studios, handily situated at the foot of the ramparts of la Cité.
Staying in the countryside Domaine Calmel & Joseph is a 10-minute drive from Carcassonne. Surrounded by 160 hectares of vineyards and rocky garrigue scrubland, it boasts recently-renovated self-catering accommodation, a new tasting room, a swimming pool and sauna and offers horseback and electric mountain bike rides. A family-friendly estate with plenty of space, gîte rentals start from €650/week.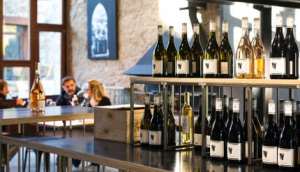 Further afield, the village of Montolieu is home to some delightful book shops, a printing museum and La Manufacture Royale, a stylishly-converted linen mill-turned guest house with self-catering apartments, landscaped grounds and an outdoor pool, making it a good base for visiting neighbouring wine estates. The excellent and friendly village wine shop La Cave des Oliviers is run by an Englishman, Adrian Mould.
Eating and drinking
The Hotel de la Cité's restaurant La Barbacane has a fixed price, Michelin-standard lunch for around €40 (wine, water and coffee included), served in luxurious surroundings. Their wine list features a selection of reputable local producers.
Stroll down to the lower town (known as La Bastide Saint-Louis) for a choice of fine-dining destinations. Chef Franck Putelat's Le Parc is a four-star hotel and two Michelin-star restaurant with ultra-modern interiors: for mid-price dining, their brasserie A Quatre Temps serves creative, bistrot-style cuisine, as does the recently-opened Bistrot d'Alice.
Fifteen minutes out of town at Pradelles en Val, Bourdasso is a stylish Italian restaurant in the heart of Carcassonne wine country. The Italian owners have achieved what can only be called 'rustic chic' (white picnic rugs and water buffalo) in the heart of Languedoc wine country. They serve essentially Italian dishes (including their own buffalo mozzarella) accompanied by excellent (mostly local, organic) wines.
A short drive away, the Château de Pennautier is the splendid 17th century home of Nicolas and Miren de Lorgeril's family wine business, and one of their six vineyards. The owners have created a restaurant (La Table) with daily menus and the opportunity to enjoy wines from a variety of AOCs here: the elegant local Cabardès, plus Faugères, Saint Chinian and Minervois.
Things to do
Strolling through the narrow cobbled streets of La Cité is a must (the late night ambience is unforgettable), and no visit to the area would be complete without a barge trip on the Canal du Midi (the local tourist office has details of barge cruises and boat trips from Carcassonne).
For something a little zippier, take a 2CV vineyard tour. The 2CV – rickety and quintessentially French – can be delivered to your door, complete with map, suggested routes and a tasty, well-stocked picnic hamper, providing everything you need to get out into wine country and really explore.
Children (and able-bodied older family members) might enjoy a trip to a Cathar castle. The area around Carcassonne boasts many of these extraordinary citadels perched vertiginously on rocky eminences: check out Peyrepertuse, Lastours and Aguilar.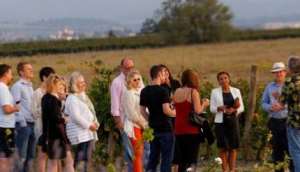 Or how about a "wine and dine" experience at O'Vineyards? Franco-American couple Joe and Liz O'Connell run a boutique vineyard and guest house just outside of Carcassonne where guests can enjoy a variety of activities including a guided tour of the vineyard and winery, a three-course meal with wine pairings (€55 per person), or a simple "wine and appetisers" tasting (four wines, €25 per person). Activities are conducted in English and the vibe is relaxed and friendly.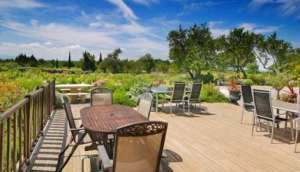 Wine Tasting Cocoa and Grapes is a Carcassonne-based company offering English-language, half-day walking tours of the city combined with tastings of handmade chocolates and local artisanal wines – a clever way to learn about Carcassonne's history while strolling and pairing (€55 per person).
Emma Kershaw is a professionally-trained food and wine expert who offers guided "wine and tapas" tasting sessions at her home, La Maison du Rire in Coustouge, a 45-minute drive from Carcassonne. She will also come to you by prior appointment (groups of 8 minimum, €55 per person).
Tasting at the domaines Local estate Domaine Gayda makes award-winning wines, including some excellent Vin de Pays d'Oc: try before you buy in their tasting room. This modern, New World-style domaine includes an attractive terrace and a spacious, mid-priced restaurant serving dishes based around locally-sourced ingredients (live music is a regular feature), and there's a children's menu, too.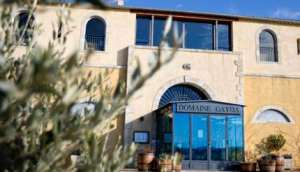 La Voulte Gasparets is a leading light of Languedoc-Roussillon and a star of the Corbières-Boutenac appellation. Their large, well-appointed tasting room is open seven days a week (unusual for the south of France), and their older vintages are well worth travelling for (the estate dates back to the late 19th century).
The major Languedoc négociant-producer Gérard Bertrand should not be missed. He owns vineyards across the region but Bertrand's wine tourism HQ is Château l'Hospitalet, in the heart of the La Clape appellation area. Overlooking the Mediterranean, it's just over an hour's easy drive from Carcassonne via the A61 and A9 motorways. Recently renovated from top to bottom, l'Hospitalet welcomes visitors to its brightly-coloured tasting room: for those who want to linger longer, the on-site restaurant has fixed-price menus at €35 and €59 (à la carte menu €79), plus three Enomatic machines, which allow self-serves of dozens of wines by the glass). Hotel rooms start from €135.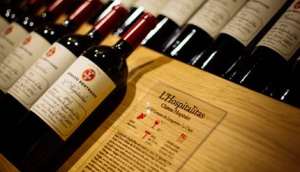 Finally the iconic Minervois producer L'Ostal Cazes is a must-see. Situated halfway between Carcassonne and the old Roman town of Narbonne, it has 150 hectares of land including some impressive olive groves. A clever combination of converted tile factory and new, solar-powered winery, this estate makes some truly serious wines – as one might expect, given that it belongs to Jean-Michel Cazes, owner of renowned Pauillac domaine Château Lynch-Bages.
The e-book "The Wines and Winemakers of Languedoc-Roussillon" by Peter Gorley gives useful wine touring information and can be downloaded from his website www.petergorley.com.[/vc_column_text][/vc_column][/vc_row]