A 2,642 page work dedicated solely to bread is due to be released this November. Laurel Bibby reports
Bread is the next in line for a fine food makeover, reckon the authors of a million-word, five-volume encyclopaedia, Modernist Bread.
Francisco Migoya, co-author with Nathan Myhrvold of the soon-to-be-released reference work, and head chef of the large kitchen team behind it, was speaking at the Bread Ahead Bakery and School in London's Borough Market.
Modernist Bread follows Myhrvold's 2011 Modernist Cuisine, which is 204 pages shorter. Weighing in at 2,642 pages, Modernist Bread is made up of over a million words, 1,200 recipes; it consumed a whopping 4lbs of ink, and will cost £425 ($625).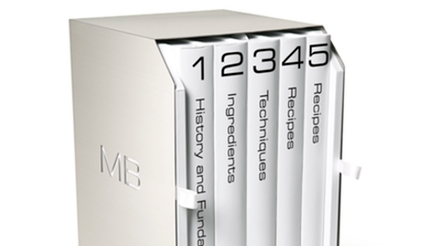 Designed for 'people who are passionate and curious about food', the book is not only for professional bakers and restaurant chefs, but also home bakers. Migoya said he hopes the book will help make breadmaking more approachable, and encourage more people to learn how to make it at home.
Part of the plan is education. In the four years Migoya and his 25-strong team spent working on the book, they conducted over 1,500 experiments in order to 'resolve all the excuses' that prevent the average person from baking bread.
As a result, Modernist Bread includes recipes for gluten-free breads, bread machine breads, and is filled with tips and tricks like how to save over proofed dough, and how to preserve bread for up to three months (spoiler: bake it in a jar).
Bread is just as complex a product as coffee, wine or chocolate. 'It is not supposed to be cheap', Migoya said, pointing out that consumers will happily pay more for pizza, which costs far more than bread, pound for pound, because they regard that product differently.
If bread can be rethought in the same way and, to be seen with greater appreciation and understanding, Migoya reckons people will pay more for it.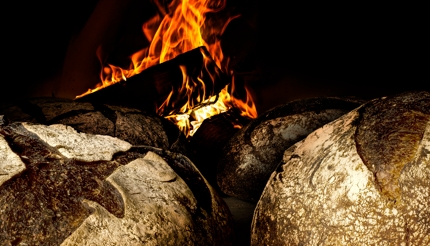 At the launch, Migoya was joined by four leading bakers, including Edd Kimber, food writer and first winner of the Great British Bake Off, who said many home bakers are daunted by breadmaking. Education about what bread actually is, as well as what goes into it, is therefore very important, and Modernist Bread helps to fill those gaps in public knowledge.
Modernist Bread, more a ready-made reference library than a book, covers everything there is to know about bread and breadmaking: history, ingredients, techniques, and equipment. Two volumes are dedicated to recipes. Migoya emphasises that each recipe was tested three times.
He hopes the book will encourage people to 'think outside the box' as far as breadmaking is concerned: Modernist Bread is 'a gateway to thinking about what you want to do with bread. You can make bread for yourself – it's not just about commercial success'.
Modernist Bread, by Nathan Myhrvold and Francisco Migoya, published by Modernist Cuisine, is on sale 7 November for £425 ($625)