The hometown of Shakespeare, Stratford-upon-Avon is fast becoming a foodie paradise, here are some of the best places to grab a bite of the action
Located 100 miles northwest of London, this historic place, being the hometown of the world-famous poet, playwright and actor William Shakespeare, has long been a tourist destination. Visitors come to catch a performance by the Royal Shakespeare Company at the Royal Shakespeare Theatre or visit Anne Hathaway's Cottage. Thanks to the year-round tourism, the town has now blossomed into one of the premier food destinations in England, packed with festivals and foods to satisfy all of your cravings.
Treat your stomach at the Food Festival
Every September the town comes together to celebrate all things food with Stratford Town Centre Food Festival. It takes place from 22-23 September. With a bustling regional producers' market, demonstrations, as well as hands-on workshops showcasing the town as the premier food and drink destination, it's no wonder that it's one of the highlights of the town's social calendar. Within this event, there are also two trails which you can participate. So called the Ale Trail and Taste Trial, they take visitors to several locations sampling good ale or tasty food.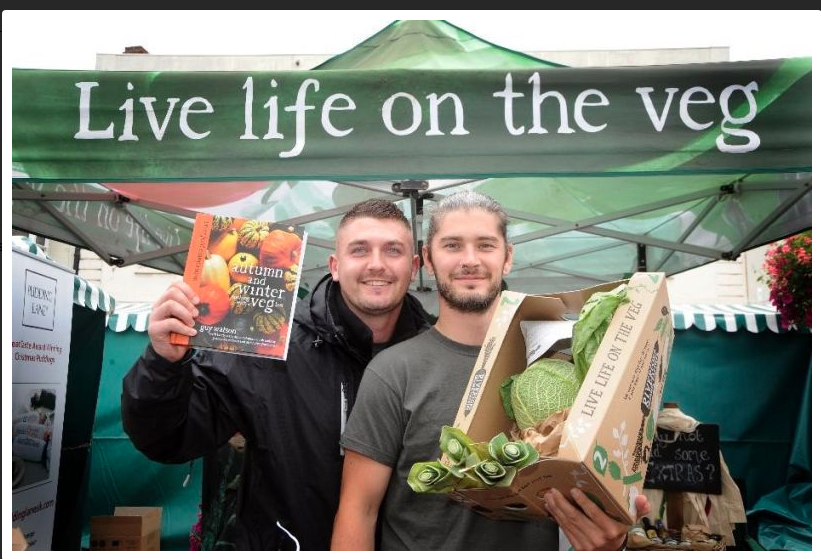 Grab a classy taste of Stratford at specialist markets
Every week there are some fantastic markets with great local food and treats in various locations in Stratford-upon-Avon, and about once a month they are transformed into special events with food, drink and entertainment. On 5 October is 'The Cheese, Wine & Spice Market' where specialist artisan cheese, wine and spice vendors will be invited from far and wide. On 31 October the 'Chocolate & Prosecco Mystical Market' brings an abundance of chocolate wine, cocktails & liquors, wine gazebos, and even chocolate cheese. If it's dark brown and delicious, they'll have it.
Bagels and doughnuts
The Steamhouse on the High Street is famous for its hand-rolled, boiled and freshly baked bagels filled to the brim with locally sourced meats, healthy veggies and cheeses, but it is their incredibly tasty doughnuts that can light up your Instagram.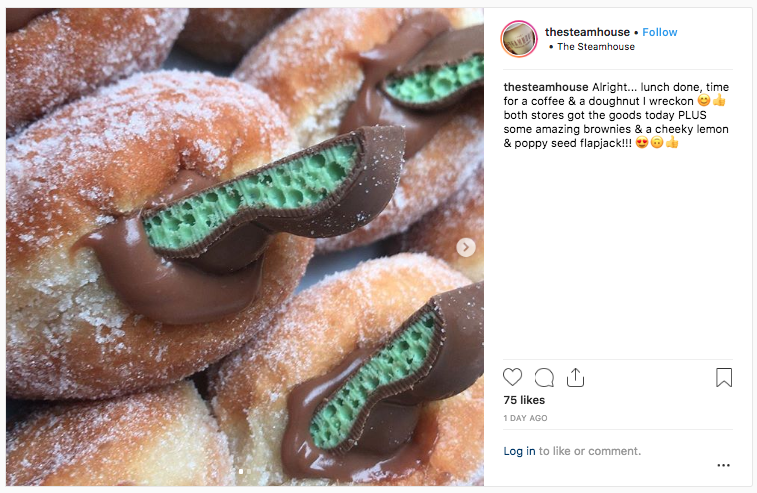 Get straight to the good part at Hooray's
Imagine if there was a place where you could skip dinner and go straight to pudding, where a normal meal is a hot waffle dessert, a scoop of unicorn ice cream with sparkly sprinkles, and a steaming cup of coffee. If your inner child is screaming yes, then you're in luck: such a place exists in Stratford-upon-Avon and it's called Hooray's British Gelato Kitchen. Here you can enjoy a range of cool gelato and fruity sorbet, all handmade and served on and alongside hot crepes and waffles, cakes that melt in your mouth and locally roasted gourmet coffee. Hooray's also hosts Craft & Cocktails Club evenings on the first Friday of the month. Get creative while you munch on deliciously moreish sweet treats.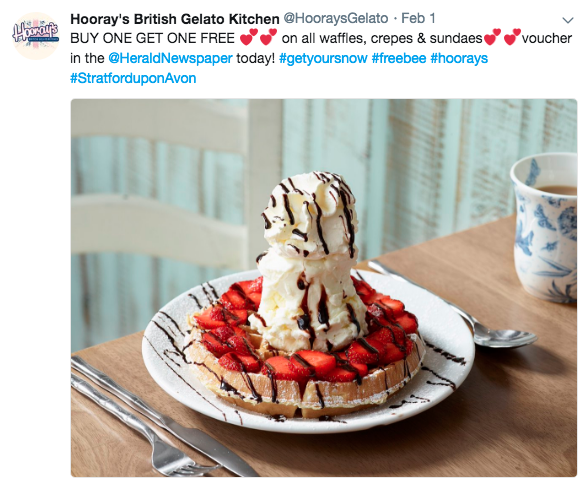 Drop a dog in Bell Court
One of the best ways of spending a couple of hours in Stratford-upon-Avon is to sit back on a comfy sofa, watch a great movie and eat a delicious meal all at the same time. You can do just that at Everyman Cinema in Bell Court where you'll be choosing from some incredibly tasty dishes as their menu is packed full of feel-good food… don't miss the hot dog, it's very special.
Bring on the chocolate in Henley
Just outside Stratford-upon-Avon in Henley is a team of 'chocolate fairies', who make ridiculously tasty chocolate products using the best fresh and local ingredients. Henley Chocolates sell every kind of chocolate imaginable, from serious to silly and all the way to eco-friendly.
Other exciting restaurants, cafes and food outlets in Stratford-upon-Avon include Veeno in Bell Court for their unbelievable Italian cheese and meat boards, The Castle at Edgehill for serving some of the very best pub food in the area, Fizz & Fin for their mussels and Cox's Yard for their mouth-watering burgers.
Getting to Stratford-upon-Avon
From London, you can take a train from London Marylebone to Stratford-upon-Avon. Alternatively, you can catch an express bus from London Victoria coach station to Stratford-upon-Avon.