[vc_row][vc_column][vc_column_text]
Do you know St Julien from St Estèphe? Darren Smith has this handy guide to the styles of the different appellations of one of the world's great wine regions
If wine can seem forbidding, Bordeaux can seem especially so: closed off, imperious and expensive, like the chateaux themselves. But at its best, whether we're talking about top-level Cru Classé to the more humble Cru Bourgeois, Bordeaux produces wines that are among the most seductive you're ever likely to try.
These top estates work according to an intensive quality regime, with forensic attention to detail, from the management of the vineyard to the meticulous hand-sorting of the grapes and then long ageing in oak barrels. Even if you don't particularly lean towards these styles of wine, you can't help being seduced by the liquid in the glass.
But with many thousands of chateaux, and no fewer than 57 appellations, there are many different Bordeaux styles to contend with. How do you tell which one will have dark brambly fruit and which will be on the red fruit spectrum – cherry, strawberry, and redcurrant? How do you tell which is going to be velvety and dense, and which will be more floral and elegant? In short, how do you tell what's behind the label?
Assuming you're not a millionaire, trial and error is not a realistic option. But you can learn something about what style of red wine to expect from the principal appellations of Bordeaux from the nine wines representing the key appellations below.
All of these wines are chosen from the 2014 vintage. This is one of the most recent 'classic' Bordeaux vintages, in which the signature characteristics of each appellation are very well expressed.
The wines:

Haut-Médoc
Château Sociando-Mallet
Of the two basic appellations, Haut-Médoc and Medoc, the former is the more reliable. It's a huge appellation, its vineyards with entirely different terroir, so it's hard to generalise. Château Sociando-Mallet is one of the more distinctive properties, with a reputation (and price) far higher than its relatively humble Cru Bourgeois classification. The wine will have plenty of pure cassis fruit, a soft texture with gentle tannins. A high proportion of new oak gives you smoky wood spice on the nose.

Moulis-en-Médoc
Château Poujeaux
Moulis is slightly cooler than other appellations in the Medoc, so grapes tend to be less ripe, and the wines lighter and fresher. They often taste more of red fruit – cherry perhaps – but with the tannic structure to make them quite robust and age-worthy. Poujeaux is one of the better chateaux in this appellation. Here you'll find cherry and expressed as much as the classic cabernet cassis, along with a fresh acidity and grippy tannin.
Pessac-Léognan
Château Brown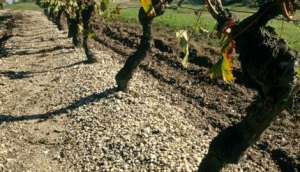 Pessac-Léognan is one of the great appellations of Bordeaux. It's in the larger Graves appellation (literally – "gravels"), with well-drained soils, and a more southerly location with means the Cabernet ripens particularly well. You will tend to find larger proportions of the early-ripening Merlot in the blend than in other left bank appellations, which gives a more rounded fruitiness to the wines. Château Brown has a nice balance of ripeness and finesse, with marked cedar and tobacco notes.

Saint-Estèphe
Château Lafon-Rochet Saint-Estephe, the most northerly of the left-bank appellations, produces big, muscular, tannic wines with ripe, intense Cabernet Sauvignon character. For those who like broad-shouldered, intense claret, Saint-Estephe is your region. Typically Lafon-Rochet will give you seductive dark fruit with some nice leafy and floral aromatics and subtle tannin that builds very gradually on the palate.

Margaux
Château Marquis de Terme
Soils in Margaux are among the lightest and most gravelly, lending the better wines from the appellation a silky texture, refined structure, and a perfumed nose of violets, voluptuous plum and tobacco leaf. Marquis de Terme offers plenty of trademark Margaux aromatics and silky tannin with some liquorice spice. A full-bodied claret but with a firm backbone of acidity.

Saint-Julien
Château Lagrange
St-Julien is often seen as the most consistent of the top appellations, generally thought to be a halfway house between the velvety refinement of Margaux and the power of Pauillac. Cassis and cedar and generous texture tend to mark out the wines. Lagrange shows the more fruity side of the appellation, with some red fruit among the black, along with floral aromatics and a hint of graphite.

Pauillac
Château Grand-Puy-Lacoste
Pauillac is arguably the most revered appellation of all, home to three of the five First Growths (Château Latour, Château Lafite-Rothschild and Château Mouton-Rothschild) and the bastion of 'traditional' claret. Pauillac wines are noted for power, structure and slowly unfolding complexity of flavours. Grand-Puy-Lacoste makes deep, brooding wines with a darker fruit profile. Concentrated fruit is matched by subtle but firm structure and tannin.
Pomerol
Château Taillefer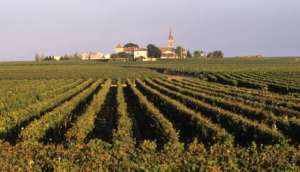 On the right bank of the river Gironde, Merlot dominates. In Pomerol (the home of Pétrus, one of the world's most sought-after wines) styles are generally rich, fruity and creamy in texture, without the tough tannins that can mark out wines from appellations like Saint-Estephe or Pauillac. Château Taillefer makes a relatively light style with as much red fruit as black, and a nice chalky texture.
Saint-Emilion
Château Bellevue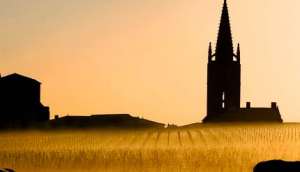 St-Emilion produces Merlot that is rich and ripe with notes of chocolate and tobacco – and Cabernet Franc is a considerable force here, half and more of the blend in Château Angélus and Château Cheval Blanc to name just two great right bank châteaux. Soils and styles vary, but as a very general rule, you'll find wines that are more opulent and concentrated than Pomerol, often with rich Christmas spices. Château Bellevue has prominent toasty oak and hints of chocolate. There's a warmth on the finish, indicating higher alcohol.[/vc_column_text][/vc_column][/vc_row]