You can have your martinis, your cold pint of lager, a glass of wine, but, for many the world over there is nothing better than a refreshing cup of tea. However you make it.
The Chinese have been drinking tea for centuries, dating back to the Shang dynasty when it was originally prescribed as a medicinal cure. Fast forward through the millennia and China is still far and away the largest tea consuming country in the world, slurping their way through £1.6 billion of infused leaves every  year.
But on a per person basis, the picture is very different, with Turkey, Ireland and the UK emerging as the world's biggest tea drinkers.
While the Turks guzzle nearly seven pounds (in weight!) per person a year, the Irish come in second place with 4.8 pounds, and the Brits not far behind at 4.21 pounds per person (Euromonitor).
The Russians, Moroccans, Kiwis, Egyptians, Poles, Japanese and Saudi Arabians complete the top 10 biggest tea consumers.
The Chinese, by contrast, drink a relatively small quantity of tea at around a mere 1.2 pounds per person per year.
The UK and its favourite cuppa
The UK, and English in particular, are probably the country most often associated with tea drinking. A nice "cuppa" is the default British solution to most problems – which any fan of the long running soap operate Eastenders could tell you –  with the average Brit putting the kettle on several times a day for a refreshing brew.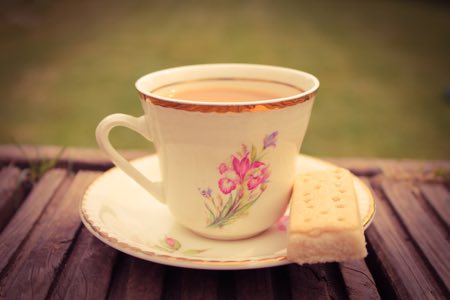 But even in tea loving Britain, consumption is sliding, as younger consumers turn increasingly to other, more fashionable hot drinks. Overall tea sales in the UK are estimated to drop by 5% this year, according to a report by market researchers Mintel.
While over one in three (35%) of consumers aged between 55 and 65 switch the kettle on for a brew at least five times a day, only 16% of those aged between 25 and 34 drink as much tea.
The reasons why younger consumers are turning their back on tea are varied, but almost half (48%) say that too much standard black tea can stain your teeth, while 23% think that tea has too much caffeine for them to drink it in the afternoon or evening. One in five even shun tea on the grounds that it is not good for hydration.
Losing younger drinkers
Instead young Brits are switching to more indulgent, fashionable hot drinks such as herbal and fruit teas and infusions with twice as many younger consumers drinking speciality teas compared to Brits aged over 55.
Consider these latest figures:
Half of those aged 25 to 34 said they drunk speciality black tea, compared to just over a quarter (26%) of older consumers
49% of Brits aged between 25 to 34 drink green tea on a regular basis, compared to less than a quarter (22%) of the older group.
They're also more partial to fruit tea, with nearly half (48%) of the 25 – 34 age group drinking this variety, compared to only 22% of those aged over 55.
As a result of these trends, sales of ordinary tea are estimated to have dropped by 14% between 2013 and 2015.
sales of green tea bags, however, have soared by 39%, speciality bags by 8% and fruit and herbal bags by 13%.
Richard Caines, senior food and drinks analyst at Minte, adds: "UK retail value sales of tea have been in decline in recent years, with growth in sales of green, fruit, herbal and speciality teas not enough to make up for a fall in sales of standard black tea which dominates the market.
"Tea brands need to increase the appeal of their products to 16 to 34 year olds who drink standard black tea less frequently. One way of encouraging more tea drinking among younger consumers is with more choice of flavours  and indulgent varieties."
* So what's your favourite brew? How do you drink your tea…let us know your tea drinking experiences here at WTG.