Enjoying a slice of pie while discussing the significance of π on Pi Day (March 14) has grown in popularity
Pi Day was first celebrated in 1988 by the physicist Larry Shaw, who wanted to mark the beauty of Pi (π), the number that when multiplied by the diameter of a circle will give you the circle's circumference.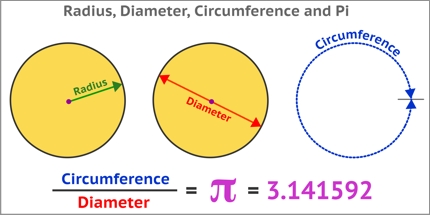 At the very first celebration, staff and visitors at the San Francisco Exploratorium (where Shaw worked) were offered fruit pies which were circular, plus the word 'pie' also sounds the same as 'Pi'.
Normally rounded to 3.14 – this is also how Americans refer to March 14 – Pi is useful in many ways. For example, engineers use it to calculate the amount of material needed to make a ball, food technologists use it to determine how much content should go into a can of soup, and NASA scientists use it to put spacecraft into orbit, among many examples.
To celebrate the role of Pi in science, mathematics and also in our daily life, Pi Day was designated by the US House of Representatives in 2009. A decade later, UNESCO also declared the day as International Day of Mathematics. You can now mark it with many types of pie, and here are our favourite American pies to eat on Pi Day.
1. Key Lime Pie
In Florida, key lime pie is as iconic as Mickey Mouse. Originating in the Keys, the confection is traditionally made with tangy key lime juice and sweetened condensed milk atop a buttery graham cracker pie crust. It's as tart and refreshing as a glass of lemonade, and perfect for warm weather snacking.
Assuming you don't want to make your own, Miami is the place to go if you are after some of the best slices. Top on our list is Joe's Stone Crab (11 Washing Ave, Miami Beach), an institution renowned for its beachy comfort food. Another great place to go is Fireman Derek's Bake Shop, which now has two stores in Wynwood and Coconut Grove respectively.
For an authentic key lime pie recipe, check out this one from Eagle Brand.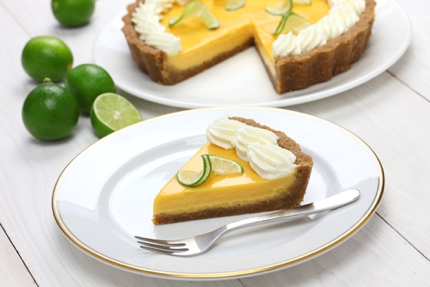 2. Chess Pie
If you intend to inject a fascinating food subject into your Pi Day celebration, try serving chess pie, a popular dessert in the American South. Why? Because the history of this pie is still open to debate.
Some Southerners will tell you that the pie got its name when people misheard the locals who were saying 'it's jes' pie' – it's just pie – in a broad southern drawl. Others will say that the pie took shape in England, before the recipe travelled to the American South where the homemakers developed their own interpretation.
Regardless of which version you believe in, every chess pie must have the five basic ingredients – flour, butter, sugar, eggs and cornmeal – all mixed up to form a gelatinous custard filling that sits on a pie crust. Of course, you can also get creative with flavourings – adding orange juice, chocolate powder, pecan pieces, to name but a few.
A recipe that we like is here.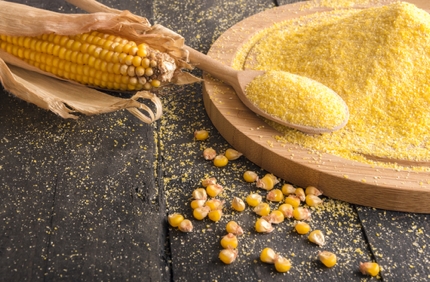 3. Buttermilk Pie
A close cousin of chess pie, buttermilk pie is also a Southern dessert but unlike the former, there is no cornmeal in the recipe – only flour is used to thicken the creamy dairy-based filling. Also, most buttermilk pie recipes call for fresh lemon juice, lemon zest, and a generous splash of vanilla extract for extra brightness.
Follow this link to a good buttermilk pie recipe. If you want to add a touch of headiness, mix in three tablespoons of bourbon before pouring the mixture into an unbaked pie crust.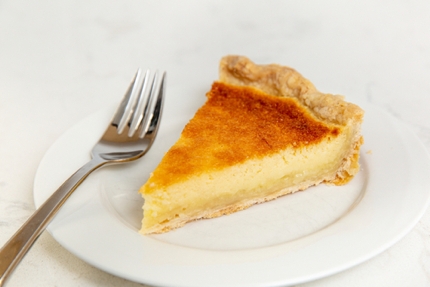 4. Shoofly Pie
We need to thank the crafty Pennsylvania Dutch for shoofly pie, a gooey molasses pie with a brown sugar crumb topping. To make the pie, you mix flour, cold butter and brown sugar first. In a separate bowl, dissolve baking soda with boiling water, before whisking in a generous amount of molasses and one large egg. After that, you combine the flour mixture with the molasses mixture and fill the pie crust, before baking it to perfection.
Said to be introduced around 1876, shoofly pie is still popular in Lancaster County, Pennsylvania, where it is often served with strong black coffee in the morning. If you're visiting the area, check out Bird-in-Hand (2715 Old Philadelphia Pike) for their famous version.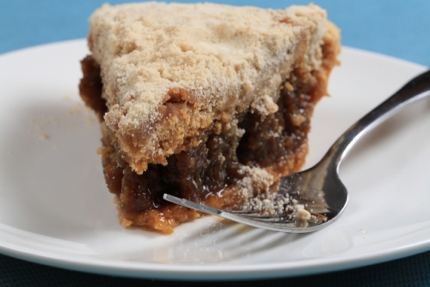 5. Mississippi Mud Pie
Don't be put off by the word 'mud' in the name, Mississippi mud pie has an irresistible and incredibly fudgy chocolate filling that may send you to a pie heaven, far away from the muddy bottom of the Mississippi River that some say the pie's toffee-like base resembles. Presumably, this is also how it got the name.
A classic Mississippi pie has three layers of chocolate – a chocolate base, a gorgeous chocolate filling made with butter, sugar, cocoa and eggs, and a layer of chocolate fudge sauce on top.
You can also add a fourth layer with whipped cream if you like a bit of contrast.
A good recipe can be found here.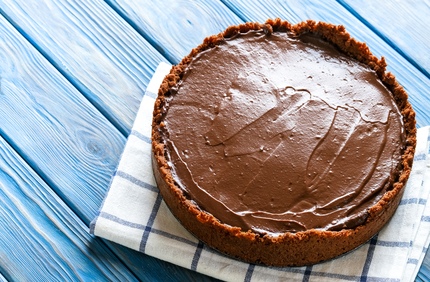 6. Pecan Pie
You can't go wrong with homemade pecan pie as it requires only four ingredients – sugar, butter, eggs and pecan – all whisked together and poured into a store-bought pie crust. Of course, you can also add corn syrup (or golden syrup for those living outside of the USA) and two teaspoons of vanilla extract to elevate the dessert.
Pecans are the only major tree nut native to America, and American growers now produce over 80% of the world's supply. Accordingly, pecan pie is much revered in the USA, so much so that National Pecan Pie Day is observed on July 12 every year.
For an easy recipe, check out this one on Pillsbury.com.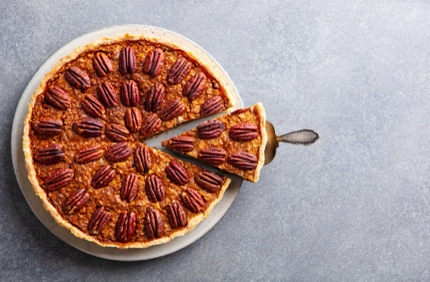 7. Apple Pie
Of course, it's impossible to talk about pies in America without mentioning the most iconic of American desserts: apple pie.
The formula is simple, just a hearty mix of chopped apples with copious amounts of butter, sugar, cinnamon and ginger, all wrapped in a flaky pie crust. According to experts, the variety of apple used should be Granny Smith, Honeycrisp or McIntosh, as they tend to be firmer and can hold the shape throughout the baking process.
The celebrity chef Ina Garten has an excellent recipe, one that we really like. Just a bite of this classic pie will have you pining for seconds.
For those who don't have time to bake, one prime example can be found at Honeypie (2569 S Kinnickinnic Ave), a famous bakery in Milwaukee, Wisconsin.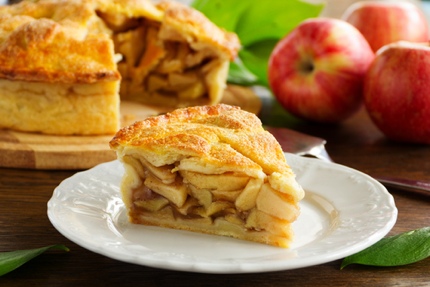 Enjoy your Pi Day.
You may also like:
This post was updated in March 2021.