An old childhood classic is being reinvented in Oslo, with astounding success. Liza Zimmerman digs in
Denmark had Noma and Sweden had Fäviken, which leaves Norway's small capital the last to have its gastronomic explosion – but exploded it has. Food experiences here are now reaching way beyond salmon and herring, which were already exemplary. At the moment, Oslo is looking both ways at once: exploring the wider culinary wonders of the world while reinventing what has always been in its backyard.
So there's a renewed focus on foraging, whether mushrooms, gooseberries, or odd types of seaweed for $100 a plate, which is all about reclaiming the natural bounty of Norway. At the same time there's a new-found obsession with the exotic and far-flung – Oslo residents are so crazy for their own interpretation of Mexican cuisine that they celebrate "Taco Fridays".
The path to rediscovering old traditions has also led back to a reinvention of a classic childhood dish: porridge. Everywhere I ate in Oslo last month was teeming with porridge – everything from savoury dishes topped with meat to crunchy, cinnamon-topped brunch and dessert interpretations. Savvy commuters are even taking grab-and-go paper cups to enjoy on their walk to work.
It is a dish that author Ann Kristin Møsth Wang calls "so much trust and care in a bowl."  There is so much interest in porridge these days that Møsth Wang even wrote a coffee table book about it: Grøt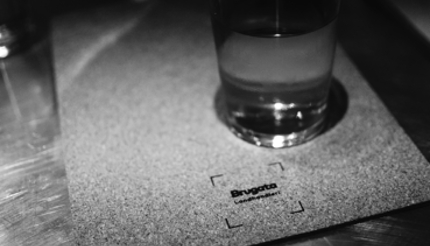 Nutritious, fast, and cheap
It should come as no surprise that Yunus Yildiz, general manager of the capital's hippest bar Himkok, is about to open a porridge-focused restaurant called Gryn later this month. It will serve 15 to 22 different porridges at dinner, made with a mix of grain and nuts. He notes that the dish "satisfies many of today's needs among the customers eating out. It's nutritious, served fast, tastes good and is cheap."
Yildiz's chefs served me a game-changing dessert porridge at Brugata Landhandleri, the bar's new food concept on the formerly sketchy street. I never liked oatmeal as a kid, but I could certainly learn to reenvision and enjoy it in Oslo these days.
Oatmeal has a long history in Norway. "Many people here knew and loved the concept of porridge before we started serving it," explained Yildiz; the porridge-only restaurant Grød in Denmark's capital has also helped to inspire and fuel the trend.
A piece of childhood
Møsth Wang notes that a love of porridge is "inspired by our childhood, our grandparents and the sense of nostalgia that hit us whenever we were served a steaming bowl of porridge."
Her book's 74 recipes were inspired by the current focus on Scandinavian products "and a growing pride in the applicability of local grains" and are a mix of traditional fare, new concepts and "porridges that folks back in the old days prepared on special occasions like weddings, the birth of children and harvest."