From breakfast to cocktails to dinner, Samantha Payne explores the rapidly-changing and ever-interesting dining scene in her home city
When big cities are renowned for their food and wine, this is what happens: the dining scene starts to turn into a battle royal, a brutal contest in which only the strong survive. In 2016, Sydney saw an unprecedented amount of new restaurant and bar openings – and only half of them are expected to still be running in 12 months' time. When you're constantly weeding out the weak and uninspired, you're left with a city that has phenomenal restaurants, wine bars and food adventures.
The endless reinvention of the dining scene in Sydney causes locals, visitors, restaurateurs and drinkers to constantly recalibrate the way they celebrate food and wine in the city. No matter the style of venue, you can be guaranteed a delicious drop alongside a well-executed meal.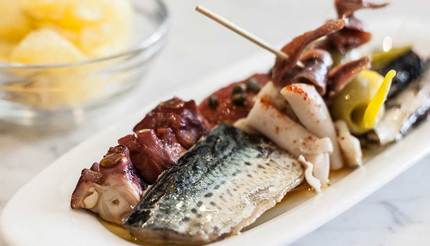 Here are 5 restaurants that deliver on that promise.
1. Aria
If you're hungry after a morning of sightseeing around Circular Quay, there's no better spot to dine than the recently revamped Aria, with its 180-degree view of Sydney Harbour and the Opera House. Stay for the poached marron and dandelion or the smoked duck breast and tamarind. Kudos to sommeliers Matt Dunne and Alex Kirkwood for creating a balanced and reasonably-priced wine list featuring some familiar names alongside the up and coming rockstars of the wine world, which pair magically with the intricate flavours of the dishes.
2. Barangaroo
Barangaroo, Sydney's new waterfront development, has opened up new dining experiences along Darling Harbour. After a 15-minute ferry ride from the central business district, you're in foodie heaven as you sit overlooking the water. The best of the bunch? Cirrus, the third establishment in chef Brent Savage and sommelier Nick Hildebrandt's partnership, which focuses on local and sustainable seafood paired with seasonable produce. Then there's Banksii, named after Sir Joseph Banks, Australia's first botanist. Concentrating on botanicals, this restaurant and bar has 40 vermouths, including their own blend on tap. It shows just how interesting (and delicious) vermouth and food matching can be.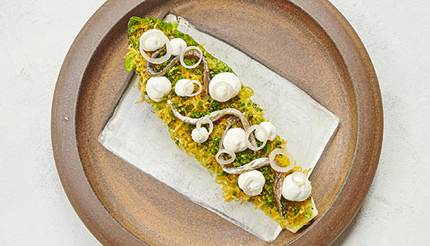 3. Continental Deli
Continental Deli in Newtown nestles in a quiet street away from the hustle and bustle of King Street. You can settle by the bar in the warm glow of brass lights and pass a few hours in the blink of an eye. With a canning facility on site, you can sip their signature 'Mar-tinny' and 'Can-hattan' (their Gimlets are pretty good too) with a side of rockmelon wrapped in lardo with shaved Comté.
4. Billy Kwong
A trend that's been working its way through Sydney's kitchens is the exploration of native Australian flora and fauna. Plants like saltbush from South and Western Australia, lemon myrtle and pepperberry from New South Wales, animals like wallaby, marron and yabbies. Kylie Kwong is the queen of this kind of cooking. Highlights at her restaurant Billy Kwong include the red-braised wallaby tail served with wakame (Tasmanian seaweed) powder, or the soft and buttery deep fried saltbush cakes. Billy Kwong also celebrates wine and its natural affinity with food: winemakers from all over Australia make cuveés to pair with Kylie's unique Australian- Cantonese fusion cooking. The 2016 Sutton Grange Fiano from Bendigo, Victoria out of magnum is a highlight.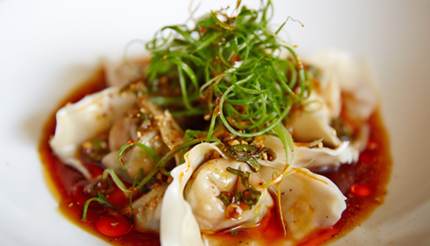 5. Paper Bird
Paper Bird, open from breakfast to dinner, is a newcomer to the Sydney dining scene but it's fast become a favourite. Start with the 'Kings' congee' of rice & milk porridge, crab, corn and donut chips, and then graze your way through the day with items like 'Menbosha' (prawn toast sandwich) and the shrimp brined fried chicken. Finish with the Japanese cheesecake with preserved kumquats and a chilled glass of Yuzushu (a style of sake that's blended with native Japanese grapefruit juice), while you're wondering if tomorrow is too soon to return.