Amman is where North African, Middle Eastern, Persian and Mediterranean influences combine to create a flavourful experience
With the generous use of herbs like thyme and mint, dishes prepared in Amman are bursting with flavour and local pride. Jordanians enjoy their food in little bites, mezze-style, which makes it easy to sample as much of it as you like. Sure to have you smacking your lips in no time, read on for the top 10 things to eat and drink in Jordan's vibrant capital city.
Hummus
Jordan's hummus is different – it's tangy and creamy. Along with the standard chickpeas and tahini sauce, there is a notable taste of lemon juice, garlic and cumin in the puree.
Where to try: Hashem Restaurant Down Town (King Faisal Street)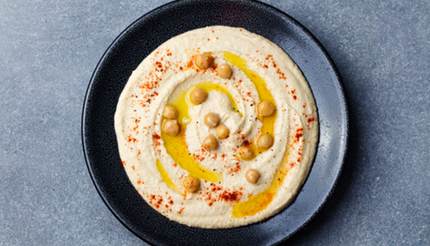 Mansaf
Aromatic rice, spread out on a layer of flatbread, is topped with pieces of cooked lamb and a good dose of fermented yoghurt called jameed. This is Jordan's national dish and is traditionally served on a large platter, making it easy to enjoy as a group.
Where to try: Located in downtown Amman, Al-Quds' (Complex No 8, King Al Hussein Street 8) specialty is their traditional mansaf.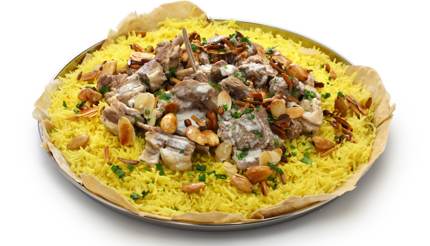 Warak Enab
Arabian grape leaves are stuffed with rice and meat before being boiled. A definite national favourite, these little bites can be found in various forms throughout the Middle East. In Amman, they're often cooked with sundried tomatoes and chopped garlic.
Where to try: Warak Enab Restaurant (Zahran Street)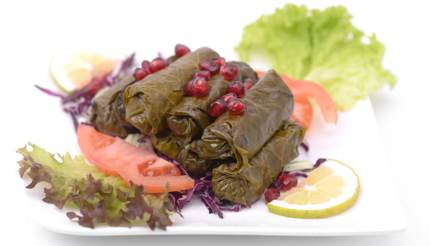 Musakhan
Considered the national dish of Palestine but just as popular in Jordan, musakhan is made from taboon flatbread that is soaked in olive oil and spread with onions, spices and chicken, creating a delicious and fragrant dish.
Where to try: Shaw Halayam (Rainbow Street) is a small, welcoming restaurant that can be tricky to find, but well worth it when you do.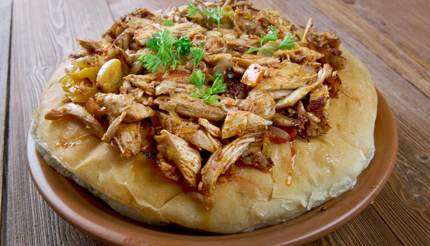 Mulukhiyah
Another shared and cherished by Jordanians and Palestinians, mulukhiyah is a soup made from the green mulukhiyah herb, which is taken from the leaves of the nalta jute plant. The herb is chopped finely and blended with garlic and onions before being served with chicken and rice.
Where to try: Shu Hal Ayyam (Shukri Shasha'a Street) serves traditional Jordanian cuisine and is well-known for its superb mulukhiyah.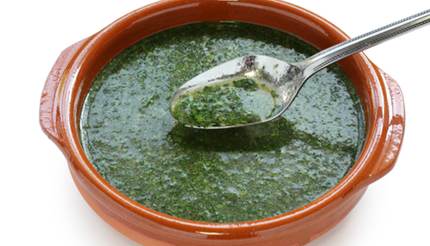 Rashouf
This hearty winter soup contains a blend of lentils, groats and wheat. Its Jordanian twist comes from adding fermented yoghurt (jameed), which gives it a distinctive flavour, before it's finally served with sour pickles.
Where to try: Sufra (Rainbow Street 26) has a relaxed Jordanian atmosphere and authentic cuisine – its rashouf is particularly delicious.
Baklava
Baklava is a popular dessert throughout the Middle East. Often served with tea or coffee, it makes the perfect after dinner treat. Thin layers of filo dough are separated by melted butter and are laid out in a pan. Chopped nuts and honey are then woven throughout, and the pastry is doused with syrup after baking.
Where to try: Habibah Sweets (King Hussein Street) has been making its famous baklava in Amman since 1948.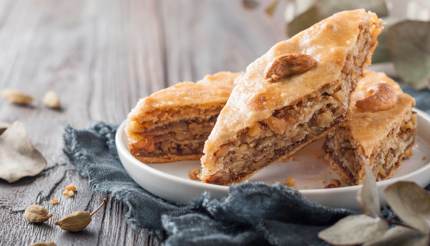 Basbousa
Also called hareesa in Jordan, this traditional Middle Eastern cake is made from cooked semolina that has been soaked in syrup. The cake also often includes coconut, orange flower water or rose water, and is generously topped with nuts.
Where to try: Most bakeries showcase some variation of this sweet cake, but if you're looking for a fun activity and you want to learn to make it yourself, Beit Sitti Restaurant (Mohammad Ali Al Saadi Street 16) offers hareesa cooking classes.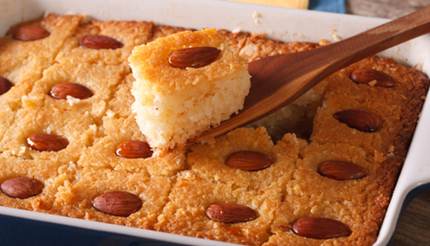 Arak
Can you drink alcohol in Jordan? You can, provided it is consumed in an establishment like a bar or a restaurant. Drinking alcohol in public is not allowed and selling alcohol is also not allowed during the fasting month of Ramadan. For visitors who are keen to try a local drink, Arak is available. Produced from grapes or dates, this traditional spirit has a high alcohol content, usually between 40-63%, and is flavoured with aniseed. It is mixed with water and ice, giving it a milky appearance, and is often served at barbeques and celebrations.
Where to try: Fakhreldin Restaurant (Jabal Amman, 1st Circle) offer some excellent local Arak.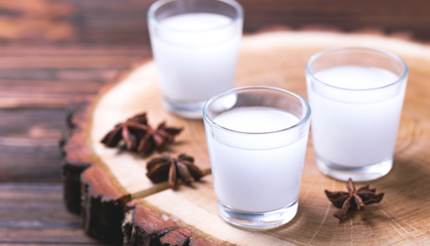 Arab Coffee
Brewed strong and bitter, and often containing cardamom, Arabic coffee is a staple in all Jordanian households. A significant part of Jordanian culture, coffee is offered to guests as a sign of respect and hospitality.
Where to try: Settle in with freshly baked cakes and some of the best Arabic coffee in Amman at Cafe Jafra (Prince Mohammad Street 15).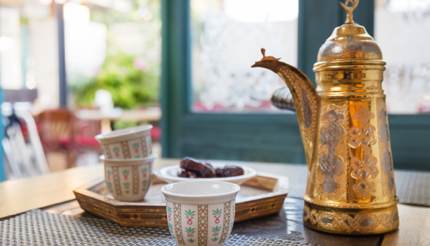 Before you go, check out: