From hearty dumplings to colourful confectionary, Moscow serves up culinary delights to please a tsar
With the ban on imported ingredients from the EU, Russia has turned to sourcing local produce and reinventing traditional dishes by giving them a fresh twist. The city's restaurants are very diverse–you'll find Soviet-themed canteens, glamorous upmarket establishments, and family-owned eateries alike. If you're ready to sample Russia's traditional culinary delights, here's what you should try in Moscow and where to find them.
Pelmeni
Dumplings are popular throughout Eastern Europe, but what sets Russia's version apart is the semi-circular shape and thinness of the dough. Stuffed with minced meat, onion and herbs, pelmeni are enjoyed with melted butter, sour cream, tomato sauce, or vinegar, depending on the restaurant. Muscovites like to keep their dumplings in the freezer, popping them into boiling pots of water for a quick meal as and when desired.
Where to try: Lepim i Varim's (Prospekt Mira 26/1) mission is "to cook the best dumplings on Earth", and you'll need to do a lot of travelling if you want to prove them wrong.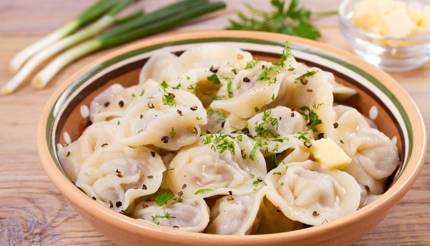 Borshch Moskovsky (Moscow style borscht)
There's much more to borscht than beetroot. Beloved by the Slavs, this sour soup has spread far and wide across Eastern Europe, adopted to local tastes along the way. When in Moscow, you'll want to try their version of the dish – expect to spot beef, ham and Vienna sausage pieces in the broth.
Where to try: Grand-Café Dr.Zhivago (Mokhovaya Street 15/1).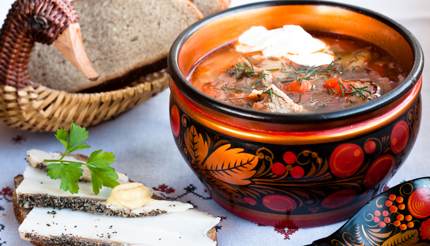 Blini
Similar to crepes, these traditional Russian pancakes are wafer-thin. They're made from wheat or buckwheat flour and served either sweet or savoury, with ingredients/additions such as jam, sour cream, butter and caviar. Although they come out of the frying pan round, it's rare to find them in that shape on your plate. Instead, they're folded neatly into triangles, squares or simply rolled up.
Where to try: Step into the stylised canteen of Grably (Pyatnitskaya Street 27) for its budget-friendly selection of blinis which includes sweet options, fruity options, meat options, or the classic savoury.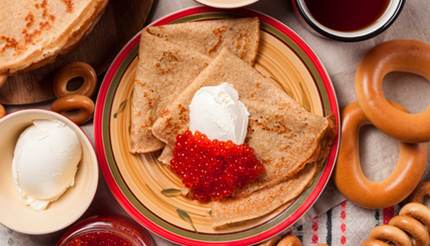 Ponchiki
Moscow's doughnuts are round and can be filled with just about anything sweet, but are always served piping hot and with powdered sugar. These treats are nostalgic for many Russians, as they're easy to make and common comfort food.
Where to try: Opposite the Ostankino palace (Ostankinskaya Street 1), there's a little pink house serving these hearty doughnuts in a traditional paper bag.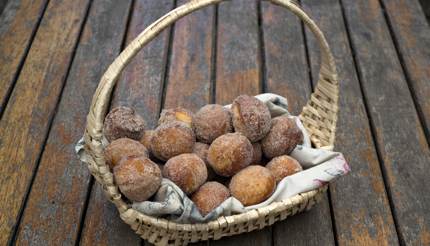 Kasha
This staple breakfast porridge is traditionally made of crumbly buckwheat that has been thickened with water or milk and seasoned with butter. It is often served with fried onions, or with sugar and milk.
Where to try: Coffee Piu (Chistoprudny Boulevard 9) is a cute little coffee shop, where kasha is a constant special.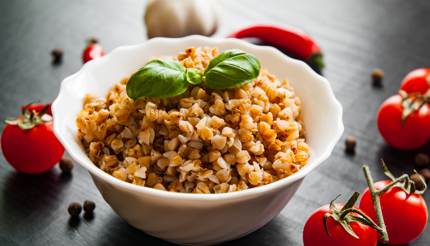 Shchi
Cabbage soup has been around since the 9th century and is a large part of Russian culture, usually enjoyed in the summertime. This dish can be prepared in a wide variety of ways: with or without meat, with fish, roasting the vegetables beforehand or not.
Where to try: At Matryoshka (Kutuzovsky Avenue 2/1) you'll find many traditional Russian dishes set among furniture and curiosities with an old-world glamour feel/touch.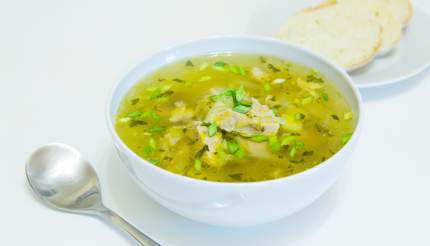 Pirozhki
Enjoyed as a snack, these large baked or fried buns are typically stuffed with beef but also come with other fillings, like salmon, mashed potatoes, mushrooms, onions and egg, or cabbage. Sweet-based fillings include fruit, jam, or cottage cheese.
Where to try: Skalka (Lavochkina Street)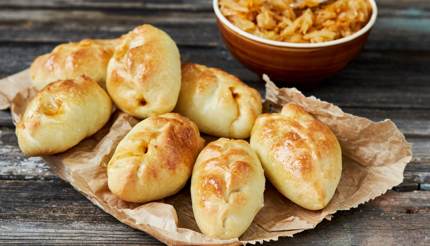 Pastila
Once considered an expensive treat, this traditional dessert dates back to the 16th century and is made from baked fruit puree, egg whites, sugar or honey. Available in all colours and fruit flavours, these airy squares of confectionary are like a cross between jellies and marshmallows.
Where to try: Head to Café Pushkin (Tverskoy Boulevard 26). What better place to try this traditional upscale Russian treat than at a restaurant dedicated to style and history?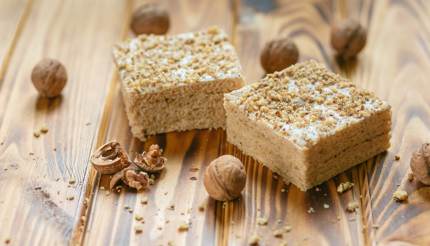 Vodka
Think vodka isn't for you? Try the real deal in Moscow and think again. Specifically, you should seek out local brands like Moskovskaya Osobaya. There's also etiquette to go along with the experience – snack on pickles while drinking, and if you're the one pouring the shots, you're expected to make the toast.
Where to try: Bar Luch (Bol. Pirogovskaya 27) has one of the most impressive selections of drinks in Moscow.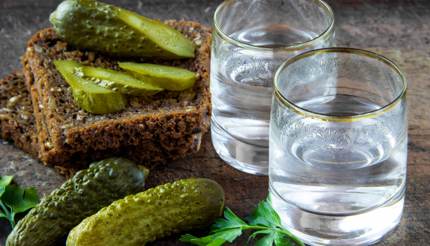 Nalivka
Known as the drink of the 18th century, this sweet liquor is homemade by mixing various fruit and berries with vodka – making for a good vodka-alternative if you're not a fan of drinking it neat. It can be made with just about any fruit and mixture of sugar, with the most popular flavour being cherries and honey. Nalivka is often served as dessert, with tea, or to accompany sweets.
Where to try: Odessa-Mama (Krivokolennyy Pereulok)
Before you go, check out: