Scandinavia's slew of seafood and meat finds a home in Stockholm with its seasonal fare and lengthy smörgåsbords that exhibit dynamic Swedish culture
Sweden's differing North and South delicacies sandwich together in the country's capital to offer diners an exhibition of delights. Explore the intricacies of a not-so-typical meat and potatoes dinner washed down with malty ale, or learn about the passed-down traditions of curing and smoking salted and dill-rubbed fish. Your ultimate dining adventure awaits with these 10 items you must try in Stockholm.
Meatballs
The Swedish meatball, or kjøttboller, populates overcrowded IKEA snack bars, children's school lunch plates and restaurants of every calibre. The meatball rolled across the globe over a period of centuries, establishing comfortable popularity throughout Europe, but it found a special place in Nordic countries. In Sweden, fan- favourite meatballs lounge in pools of brown gravy next to complementary sides like mashed potato, pickles and lingonberries.
Where to try: Bakfickan (Jakobs torg 12) plates its tender meatballs on a dish of their own with creamy gravy and a flourish of green herbs. The mash and lingonberry sides receive the same amount of care that the star of the dish does, creating an unforgettable tasting experience.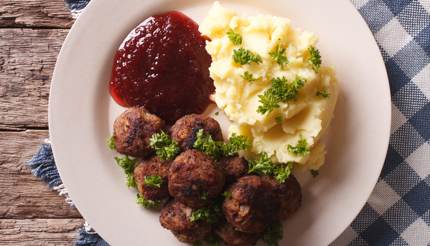 Crayfish
The song of cracking crustacean shells hangs in Stockholm's summer air. Warm weather means crayfish parties thick with laughter and seafood for Swedes. Wear festive paper hats and plastic bibs while slurping out the cold white meat of the salty summer delicacy. The lean meat not only makes a nutritious meal, but also acts as a glue that brings family and friends together during the balmy summer months.
Where to try: Make friends with a Stockholm local for an invite to a traditional crayfish party, or make a reservation at B.A.R. (Blasieholmsgatan 4A) for an equally fulfilling experience.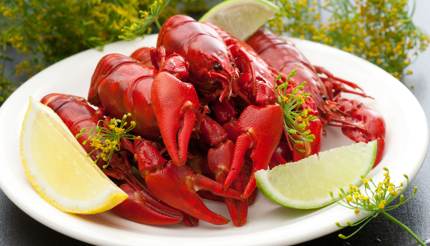 Jansson's Temptation
This casserole, also known as Janssons frestelse, combines potatoes, onions, sprats, breadcrumbs, and cream to make a comforting holiday favourite. The baked result resembles a potato gratin and is named after beloved Swedish opera singer Pelle Janzon. Enjoy this starchy heaven with other classic Christmas foods.
Where to try: If it's the holiday season, enjoy Jansson's Temptation in local homes, or order the dish at Pickwick Restaurang & Pub (Drottninggatan 6).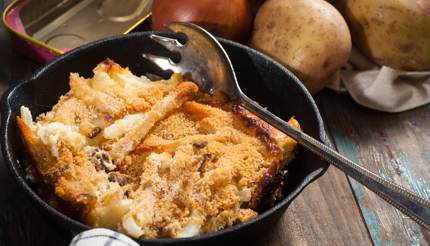 Toast Skagen
Shellfish isn't just a summer phenomenon. This starter consists of a mixture of prawns, mayo, dill and lemon that sits on a piece of crunchy bread, all topped with an elegant dome of fish roe. Try this cold, fishy appetizer for a taste of Sweden's love for all things ocean.
Where to try: Lisa Elmqvist (Östermalms saluhall).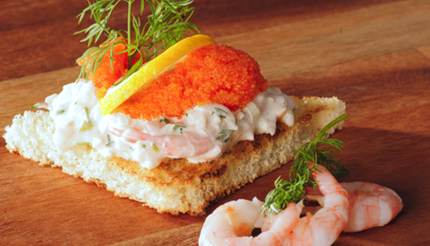 Raggmunk
The Jewish latke holds the most renown under the potato pancake umbrella, but the Swedish raggmunk should receive some recognition too. These salty fried Frisbees make their greatest appearance during the winter season and flank slabs of cured pork and lingonberry jam. Find out for yourself if the treasured Swedish latkes perform better under a spread of sweet jam or with traditional sour cream and applesauce.
Where to try: Lasse i Parken (Högalidsgatan 56) seats up to 300 guests in an outdoor beer garden and operates from an 18th century house. Although it's more of a summer venue, the kitchen cooks a mean take on winter's raggmunk.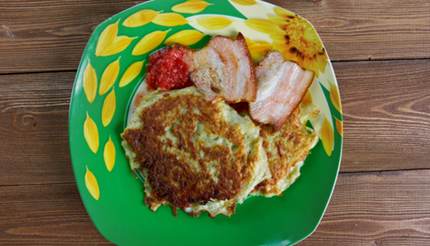 Herring
Surströmming is not for the faint of heart. This infamous canned, fermented herring has one of the most putrid smells in the world. In fact, some airlines even prohibit passengers from carrying suströmming onto aircrafts based on claims that the pressurised cans are subject to explosion. If you're feeling adventurous enough to enjoy it, open the can of fish outside in a bucket of water to prevent spray and a lingering odour around the dining table.
Where to try: Fermented herring season begins on the third Thursday of August, making suströmming suddenly available in shops and some restaurants throughout Stockholm.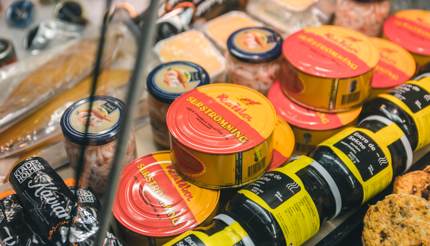 Lingonberry
These charming red berries come with almost everything on Stockholm's menus. The popular fruit tastes and looks like a cranberry and sprouts throughout Scandinavia. Swedes usually prefer lingonberries in jam, and they combine it with foods like meatballs, steak, potatoes, and porridge.
Where to try: Lingonberries come with meals in every restaurant in Stockholm, so take your pick from the city's many eateries. Or, alternatively, pick up a jar from any grocery store.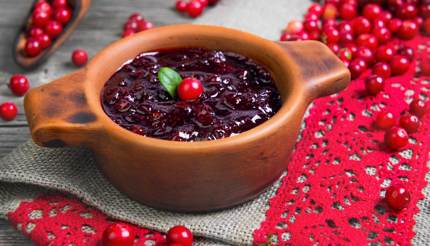 Cinnamon buns
Before heading to Gamla Stan or the ABBA museum, grab a quick coffee and cinnamon bun or roll, called kanebullar, for the road. These buns originate from Sweden and present a wholesome breakfast or afternoon snack for caffeine fanatics.
Where to try: Valhallabagereit AB (Valhallavägen 174).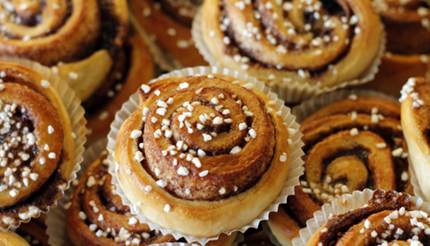 Princess cake
Prinsesstårta slices make Swedish locals swell with excitement at celebrations. The first recipe appeared in 1948 and was well received by the Swedish princesses of the time, giving the confection its modern-day name. Bakers layer sponge cake, cream, and berries and shroud them in a blanket of bright green marzipan to make this cherished dessert.
Where to try: Vete-Katten (Kungsgatan 55).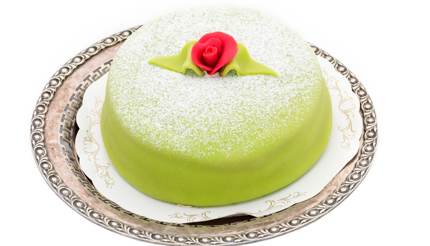 Glögg
Give your precious liver a break from all the snaps and akvavit, and go for a tamer beverage like glögg. The drink's main ingredients include hot red wine, sugar, cardamom, ginger, cloves and bitter orange. Nonalcoholic and stiffer versions of glögg are both available.
Where to try: Sip on a mug of glögg during colder seasons from carts on the street, restaurants and bars in Stockholm.
Before you go, check out: