Tired of the same old Pinot? There are plenty of other options from around the world, and they're becoming ever more popular. Here are a few to look out for
Next time you're anxiously scouring a wine list, trying to look as if you know what you're doing while desperately looking for something that sounds a) vaguely familiar and b) affordable, why not dig yourself out of your Pinot Grigio comfort zone and try something new?
Here are a few white wine grape varieties that are becoming more popular, and widely available in most off-licences and bars.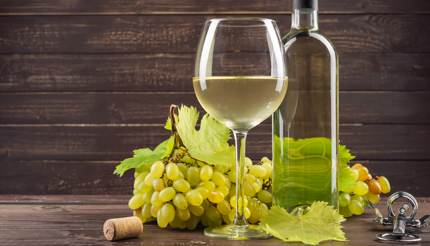 Picpoul de Pinet
Hailing from the Languedoc region in the South West of France, Picpoul de Pinet (pronounced Pickpool de Pee-Nay) has only been appreciated as wine since the early 2000s – before then it was better known for being one of the ingredients of Vermouth. However, these days, it's becoming a regular fixture on many wine lists. With its familiar slender bottle, similar to that used for German wines such as Riesling, Picpoul has an increasing number of fans, and it makes the perfect great-value summer drinking wine.
Picpoul is crisp and dry, a refreshing slap across the tongue with an absence of oak. It's perfect with any kind of seafood, from sea bass to oysters.
Albariño
A Spanish grape variety that is also making a big name for itself. The first thing to know is that Albariño grapes are indigenous to the Iberian Peninsula, and the majority of Albariño wines are made from grapes grown in Rias Baixas, in Northwest Spain. In Portugal, the grape is called Alvarinho, and is used to make that country's famous white wine, Vinho Verde, which is ideal for sipping on a hot summer's day. Grapes grown in cooler climates tend to produce wines that are crisper, dryer and lower in alcohol than those made in hotter climates, and the wines made from Albariño grapes are no exception.
Albariño wines are crisp, quite acidic and usually with lots of bright citrus notes. It's also quite dry, which makes it an excellent accompaniment to richer seafood dishes like shrimp, ceviche and seafood pasta.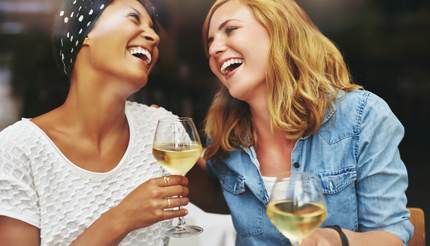 Verdejo
Despite being one of Spain's finest quality white wines, Verdejo has long languished in the shadow of the more popular Sauvignon Blanc. It's a shame because with its honey undertones and crisp, dry body, Verdejo is a real crowd pleaser. Wines from the region must contain at least 50% Verdejo grapes, with the remaining blend typically being Sauvignon Blanc or Macabeo. Wines designated Rueda Verdejo must contain at least 85% Verdejo grapes, though more commonly they are simply 100% Verdejo.
In terms of flavour, it has much in common with Sauvignon Blanc, with plenty of floral notes and a healthy dose of acidity. Unlike most white wines though, it ages well and brings out rich and nutty flavours. As a rule of thumb, if you put lime in your dish, then that dish will pair well with Verdejo. It's also very good alongside soft sheep's milk cheeses, like Manchego or Feta.
Torrontés
For those who like aromatic, almost floral wines, Torrontés – which originates and is mostly made in Argentina – will do the job nicely. The three Argentinean varieties are Torrontés Riojano, Torrontés Sanjuanino, and Torrontés Mendocino, of which the former is by far the most widespread, and generally regarded to be of the best quality. Despite having been somewhat pushed to the side by the ever-popular Malbec, it remains one of South America's greatest wines, partly due to a unique combination of sweet aromas and unexpectedly dry taste. It's often used as a dessert wine, but it's perfectly acceptable as an accompaniment to a main course too.
With an abundance of delicate fruity notes, Torrontés wine can be easy to overpower and requires a little delicacy to pair well. It complements Asian and Indian food nicely, thanks to an abundance of spices, and will wash down white meats with a pleasant finish.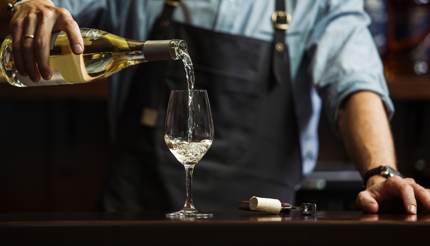 Prosecco
It's long been the aperitivo of choice for Italians up and down the land, and now it is the biggest selling sparkler in the UK, and with good reason. Everyone's favourite celebratory drink – and Italy's most famous sparkling wine – has soared in popularity since 2013, driven by high demand in the UK. A large part of its appeal is inevitably down to its perceived value – it's often compared with the prohibitively expensive Champagne, so is considered by many to be the only wallet-friendly alternative if you're looking for some fizz.
Prosecco is the celebratory drink of choice for many, and it certainly brings that liveliness to the palate, with a dry body but no shortage of fruity notes, enough to bring a sweet tingle to your tongue. Though normally drunk on its own, it's surprisingly versatile, pairing well with the sharp bursts of flavour often associated with aperitifs or brunches.
Moscato
The product of what is thought to be one of the oldest species of grapes in the world, Moscato wine is one of Italy's best-kept secrets. The Muscat Blanc grape is so old that it's now grown worldwide in many different varieties, meaning that there are plenty of Moscato wines wherever you go. However, they tend to share the same fragrant aroma, of orange, pear, lemon and honeysuckle.
Moscato wines tend towards the sweet side, backed up by the wonderful aroma, and are usually relatively low in alcohol. It's amazing with Thai and Vietnamese cuisine since it complements aromatic spice and chilli heat wonderfully.
So the next time you're craving a new white, why not give something new a try?
If you're thirsty for more like this, check out our other articles: