Apart from being popular musicians, what do Cliff Richard, Sting, Bob Geldof and Fergie have in common?
There seems to be something about the world of wine that's immensely attractive to rock stars. For some it's a quick hobby to promote their new song, but for others it's a second way of life. Here are some of the most famous rock stars turned winemakers.
Cliff Richard
Sir Cliff was one of the forerunners, with his own vineyard, Vida Nova in the Algarve in Portugal blazing a trail for other celebrity wannabee winemakers. Unfortunately for him, in a blind tasting on Gordon Ramsay's the F Word show, he pronounced his own wines a "bit harsh", and said he wouldn't buy them. Nonetheless, his wines have won a clutch of awards over the years, so even if Sir Cliff doesn't appreciate his own wines, others in the industry do. This vineyard has been up for sale since 2016.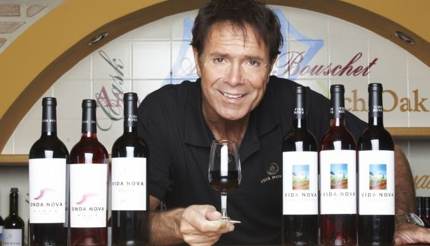 Sting
Sting, former lead singer of the Police, has also ploughed millions into a stunning 16th century, 350 hectare Tuscan estate known as Tenuto Il Palagio. It produces four red wines named after some of the bands best-known hits including "Message in a Bottle", which is a blend of 70% Sangiovese, 15% Merlot and 15% Syrah, and "When we dance", another Sangiovese blend with Canaiolo and Colorino grapes added.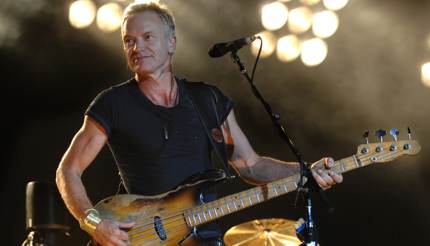 Bob Geldof
Geldof is another big name that wanted to grab a share of the wine market. As chairman of the 8 Miles Investment Firm, Geldof has invested heavily in Awash Winery in Ethiopia, upgrading facilities and quality. As a result, Awash is now the country's leading wine marker and has an ambitious plan to increase the capacity to 10 million litres by 2020. Their range of wines is primarily bought in Ethiopia and Africa, but bottles can sometimes be procured internationally.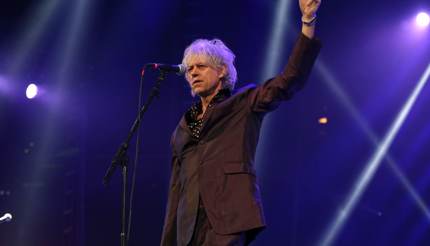 Mick Fleetwood
The co-founder of legendary rock and roll group Fleetwood Mac, Mick chose a different approach to winemaking. He doesn't own a winery but works with different winemakers in California and Washington states to produce several varietals, and markets them under the label Mick Fleetwood Private Cellar. The wines are sold at selective retailers and also at his restaurant Fleetwood's on Front Street, on the Hawaiian island of Maui.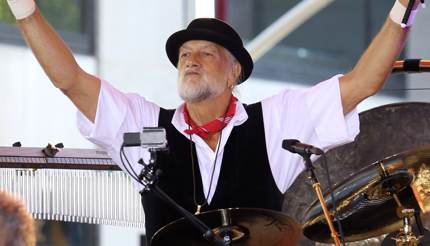 AC/DC
Like Mick Fleetwood, AC/DC works with winemakers to produce their signature range. The rock band has very creative names for their wines – "Highway to Hell" is a Cabernet Sauvignon, "Hells Bells" a Sauvignon Blanc, "Back in Black" a Shiraz, and "You Shook Me All Night Long" a Moscato with a sweet flavour of orange blossom. They are loud wines that grab your attention and hold it, but then again this is what you'd expect from a rock band with many of the same attributes.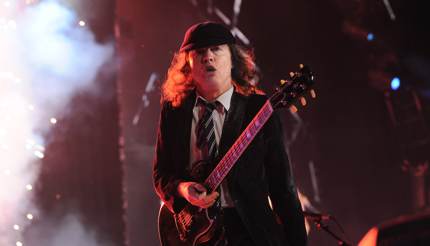 Fergie
Fergie first achieved fame as part of the hip-hop group The Black Eyed Peas before going on to create several mega hits on her own, and her winery, Ferguson Crest Wine, is also making a lasting impression among wine critics. The vineyard, set in the Santa Ynez Valley in Santa Barbara, uses organic, sustainability-minded approaches to tend its grapes and handcraft its wine. Fergie works with her father – Pat Ferguson – and respected professional winemaker Joey Tensley to produce boutique bottles such as "Fergalicious", a blend of Syrah, Merlot, Grenache and Cabernet Sauvignon.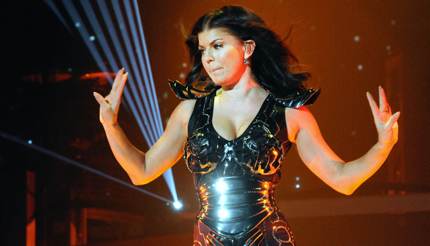 Dave Mustaine
Once the lead guitarist of Metallica before splitting to form his own band called Megadeth, Mustaine has shown that he is just as talented a winemaker as he is a musician. He began with a small vineyard near his home in Fallbrook, California, but quickly formed a partnership with South Coast Winery in Temecula, adopting the name Mustaine Vineyards. The musician has since won international awards for some of his bottles: his She-wolf Tempranillo Rose won Best of Class in the 2017 Pacific Rim International Wine competition. Heavy metal and wine might make for an odd pairing, but the results speak for themselves.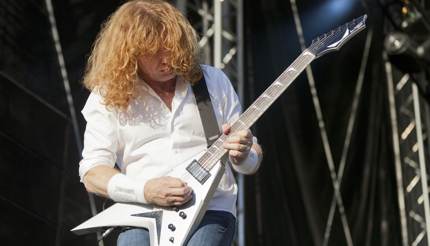 So even if heavy metal or classic rock is not your cup of tea, don't let that put you off from taking a sip of something with a bit of musical heritage.
If you enjoyed this article, here are a few more: