The English are beating the French at their own game, with sales of English sparkling wine soaring. What better way to celebrate St George's Day than with a glass of home- produced fizz?
Mon Dieu! It's news that will send any self-respecting Frenchman spluttering into his pastis.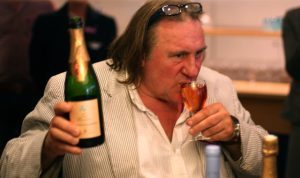 Last week English sparkling wine was voted better than premium French Champagne in a blind tasting, much to the consternation of the French.
A selection of English sparkling wines, divided into three categories and tasted blind with comparable Champagnes resulted in the English coming out in pole position in two, with the third ending in a draw.
Many of the French tasters, some of the most well respected wine buffs in the country, were stunned by the results, finding it hard to believe the English wine wasn't Champagne.
"We couldn't have expected the tasting to go so well," said Matthew Jukes, the British wine writer who helped organised the event along with the UK's Wine and Spirit Trade Association (WSTA).
"In all my years writing about wine, I never would have believed that top French palates would take English sparkling wine for Champagne – it really is immensely exciting," he said.
The English wines which trumped the French included a £40 bottle of 2009 Nyetimber sparkling wine which is produced in West Sussex. Nine members of the 14-strong panel agreed it was better than the pricier £65 Billecart-Salmon Grand Cru Champagne.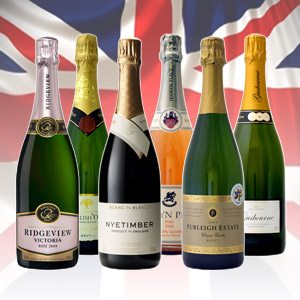 It was the same story when a bottle of 2011 Gusborne Rosé went up against a NV Ayala Rosé Majeur from Champagne; nine preferred the Gusborne and five plumped for the Champagne. Half the tasters thought the English wine was Champagne.
Miles Beale, chief executive of the WSTA, said it was "a ground-breaking" moment for English sparkling wine.
"We have successfully slayed the myth that English wine cannot compete with the best in the world," he said.
The tasting comes at a time of growing excitement and interest in the English wine industry as more and more vineyards are planted across the country. Last year applications to develop UK vineyards grew by 40%, and famous Champagne house Taittinger became the first to invest in planting in England, snapping up 170 acres of Kent countryside.
While English wine still only accounts for around 1% of wine sales in the UK, production rates are on the up, with the five million bottles currently being produced annually expected to double within the next four years.
Some top English sparkling wines to try:
Hattingley Valley, Kings Cuvee Brut, Hampshire 2011, £28.99 The Wine Society
Nyetimber, Blanc de Blancs 2007, £31.99 Waitrose
Gusbourne, Blanc de Blancs 2010  £39.95 Lea and Sandeman
Chapel Down, Rose Brut NV,  £19.99 down from £24.99,  Waitrose Cellar
Court Garden, Ditchling Reserve 2010, £29.95, South Downs Cellar
Ridgeview, Victoria Rose, 2010,  £29.95, Slurp