If you thought craft beer was a western thing, you're missing out. Mark Dredge discovers the best bars from Chiang Mai to Yangon
With the beer world looking west to the United States to see what's new and great and next on the list to drink, the east quietly came into the bar and started pouring some exceptional beers. These are often inspired by the most popular western brews, but made to suit local temperaments and temperatures.
The emergence of craft brewing throughout Southeast Asia shows how the craft beer bug is going global. There are challenges, such as high prices, lack of cold storage and the difficulty in finding ingredients, but this isn't stopping the surge of new brews. Perhaps most interesting is how these new markets are evolving and creating unique beers and drinking cultures in their countries.
Here are some of the best places to find craft beer in Southeast Asia.
Vietnam
Ho Chi Minh City is the most exciting new beer city in Southeast Asia and its epicentre is BiaCraft in District 3 where you'll find 50 taps of Vietnamese craft beer and cider, including some of BiaCraft's own house brews – they do flights of four small pours so you can try a few.
Don't miss Pasteur Street Brewing and their use of local ingredients in everything they brew, including a refreshing passion fruit wheat beer and fragrant jasmine IPA. East West is an impressive modern brewpub in the centre of town with a dozen good beers – try the San Diego-inspired Pale Ale. Heart of Darkness make the best IPAs in the country – probably the best IPAs in the whole of Southeast Asia. There's also Winking Seal, Lạc in District 7, and Chicken Coop for Phat Rooster Ales and Vietnamese food with craft beer. Other bars include Rogue Saigon and Ông Cau, where you're likely to find Tê Tê and Platinum beers, plus Hanoi Cider Co and Saigon Cider.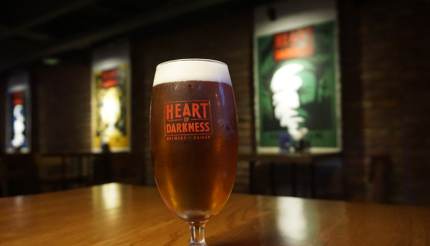 The best bar in Hanoi is Standing Bar, with more than 16 taps and views overlooking Trúc Bạch lake. And you get the best beers are from FurBrew – try their Bia Pho made using the spices in the country's famous noodle soup.
Thailand
Despite restrictive rules, Thailand's craft beer scene is thriving. 'Restrictive' might be the wrong word: homebrewing is illegal and commercial small-scale brewing is effectively prohibited due to outdated brewing licenses. So brewers are either happily breaking the rules and hoping their actions will force change, or they're brewing abroad and importing it back as legitimate Thai beer. You can get some of the 'illegal' local brews – like the rule-changing revolutionary Chit Beer – although bars can get shuttered for serving them.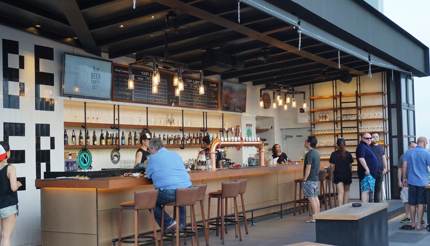 In Bangkok, Wishbeer Home Bar is a big beer hall with bottle shop on the side. Expect lots of draft imports on tap with the Thai beers mostly bottled. Golden Coins Taproom has six lines of its own beers, which are brewed in Vietnam. The two Hair of the Dog bars are quirky and cool and pour 13 taps in each, most of them American. Craft boasts the largest beer choice in Thailand, with 40 taps in their Sukhumvit 23 bar and 20 taps in Silom 981, plus 170+ bottles. For a smart rooftop spot head up to Brewski for the sunset views with a couple of Thai taps and a dozen imports. Danish brewers Mikkeller have converted an old house into a cool new bar with 30 taps, lush gardens, bottle shop, and a fancy second-floor fine-dining space.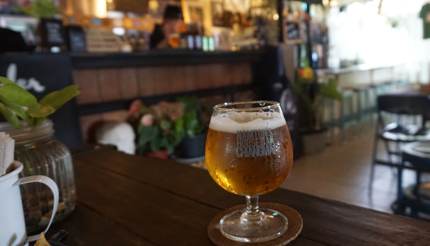 In Chiang Mai, Namton's House Bar has 12 draft lines, including a few Thai taps, plus a large fridge filled with Thai bottles. My Beer Friend brews in Tokyo and sells the beer in two cool taprooms. If you're partying in Phuket then there's Full Moon Brewworks, a brewpub where the draft range is made there, and bottled beers are brewed in Australia – their Chalawan Pale Ale and Chatri IPA are the most widely available craft beers in Thailand. Other good Thai brewers to look for include Lamzing, Happy New Beer, Taopiphop, Stone Head. There's so much choice it's a lucky dip.
Singapore
The 33rd floor LeVel33 is the world's highest urban brewery – and certainly the one with the best view. Clean, classy beers in the European style. Then swinging down from high to low, there's the Chinatown Complex hawker centre, a hot food hall with cheap, delicious food that transcends every budget and culture. Here you'll find Smith Street Taps and Good Beer Company with mostly imported taps at one and mostly imported bottles at the other, making this place a uniquely brilliant beer and food experience. Ask for the excellent Brewlander beers.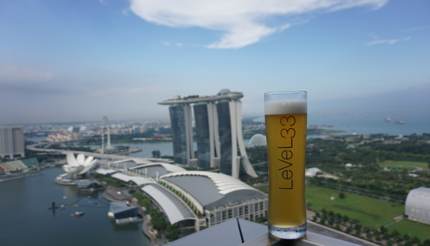 Brewerkz has brewpubs and restaurants around the city. It's a Springsteen, baseball and loaded nachos kind of brewpub; the beers are good and the Clarke Quay location is a nice central spot. RedDot's Dempsey Road brewpub is in an old colonial bungalow with serene beer gardens (in olden days this area was a cool and leafy hill station, a favourite escape from the summer heat), the twinkling fairy lights a nice change from neon. The 1925 is a hip place, smartly branded with cool brews, and Little Island Brewing Co is a large industrial space with beer garden and a broad beer list. For bars, Danish-inspired Druggists is simply set up with 23 taps of mostly European brews in an old shophouse, which it shares with the Chinese Druggist Association.
Cambodia
After a day at Angkor Wat you'll be thirsty. Head to Siem Reap Brewpub, set in calm gardens with a smart bar in view of the brewery (although quality can vary on the beers).
Beers from small Cambodian breweries are easier to find in Phnom Penh, but the range is limited mainly to expat bars. There are some curious German-style microbreweries, like Himawari, Tawadang and Munich Fresh Beer. The best place in Phnom Penh is Botanico: here you'll find the beers of Cerevisia Craft Brewhouse brewed a few miles away. Expect eight taps and some good hoppy pale ales. There's also the German-inspired Hops, with beer garden, pool hall, brewhouse bar and dining area.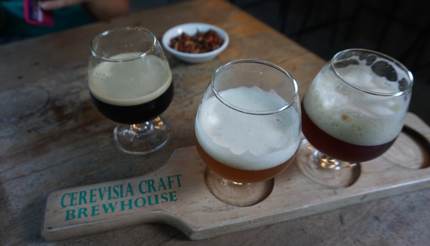 Myanmar
If you're in Yangon then check out Burbrit Brewery, Myanmar's first craft brewery, with a graffiti'd taproom overlooking the river and Pilsner, Weizen and English-style IPA are on offer.
Laos
The Land of a Million Elephants has just one beer – Beerlao – and if there is craft beer then it's harder to find than a wild Nellie. Those wanting more than the local lager can find some imported Belgian beers in Vientiane but otherwise Beerlao, with its regular, Gold and Dark variations, are all brewed using the country's much-loved rice, and worth a try.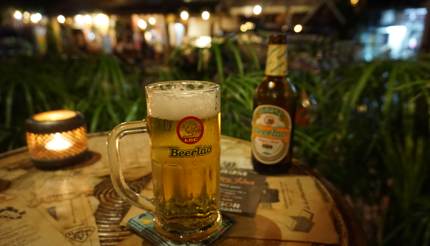 Malaysia
There aren't small breweries in Malaysia yet (like Thailand, homebrewing is illegal) but you can find imported craft beers in an increasing number of specialist bars in Kuala Lumpur, including Taps Beer Bar with two locations, and The Great Beer Bar.
Indonesia
Bintang is ubiquitous, so dominant that its name is essentially Indonesian for beer. Bali has a small brewery, Stark Craft Beer, which has a few brews including a mango and a lychee beer which appeal to non-beer drinkers and colourfully-dressed tourists; elsewhere it's pretty much a one beer country.
The Philippines
There are over 35 breweries in the Philippines, including at least a dozen brewpubs, and they're well spread through the whole country, and the best, most up-to-date resource is the Travel Blog including what to expect and where to go.