Pilsner is widely regarded as one of the best beers in the world and this quick guide tells you why
The year was 1842 and the place was Plzeň (aka Pilsen), an industrial town some 94km (58 miles) southwest of Prague in Czechia. It is said that in this town Josef Groll created the very first batch of golden and refreshing pilsner, a type of lager, by accident. The well-rounded beer with natural carbonation and a creamy white head was in sharp contrast to the brown Bavarian beer commonly drunk at the time. Needless to say, it was a pleasant revelation.
The beer took off and its popularity soon spread from town to town and from country to country. By 1862, pilsner was available in most parts of western Europe and even the wine-loving Parisians were embracing it. In 1898, the Pilsner Urquell trade mark was created to differentiate the original Czech-style pilsners from other beers. Today, pilsner beers stand out as the most popular styles of beer in the world and they are the go-to option for many beer drinkers.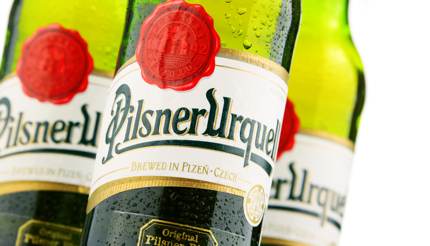 What makes pilsner taste so good?
While there are many types of pilsner, from German-style to American-style, most beer drinkers still insist that the Czech-style pilsner is still the best. As our intention is not to start a beer fight, we should move swiftly to how the original Pilsner Urquell is made and why it tastes so good.
Soft water
You will hear much about the soft water and how it has helped to create pilsner the moment you arrive in Plzeň. The reason is obvious – beer is mostly water. Containing a meager amount of calcium and other dissolved solids, water in Plzeň, from specific wells near the brewery in particular, is said to give pilsner the defining features of a pale lager.
Triple-decocted mashing techniques
Decoction mashing is a traditional European brewing technique. Decoction simply means 'to distil the essence' out of something, in this case, the sugar in the barley and other grains used in beer making. Modern mash techniques use malts that do not require multiple steps to convert the sugars in the malt, whereas in earlier years, malts were not so refined and needed extra stages of heating to convert the sugar.
A multi-step decoction process uses a portion of the mash heated to boiling which is then re-introduced to the main mash, and in so doing, raising its temperature and converting the sugars in the malt. Interestingly, the process was originally used in times before thermometers as a consistent way to steadily increase the temperature of the final mash. Triple decoction, which obviously repeats this process three times, adds much complexity and many hours to the overall beer-making process. This labour-intensive process has its advocates though, largely because of the authentic malt flavour the process imparts.
Saaz hops
82km (51 miles) north of Plzeň is Žatec, a historic town best known for growing Saaz noble hops that give pilsner its pleasant aroma and distinctive herbal and floral notes. Unlike other beers, Pilsner Urquell is not dry-hopped, meaning they do add and boil the hops in several stages.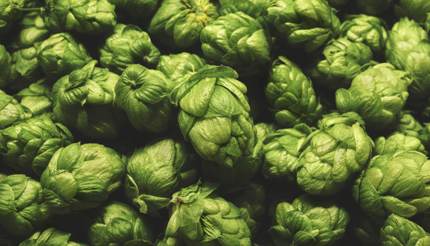 Fermentation
Apart from water, malts and hops mentioned earlier, the process of making pilsner also involves yeast and in this case, cold-loving bottom-fermenting yeast that chooses to work its magic at the bottom of the vessels.
Underneath the Pilsner Urquell brewery lies a network of tunnels lined with massive vessels – you will get to see a section of the underground tunnels if you take the brewery tour. Before 1993, Pilsner Urquell let its beer ferment in large, open, oak barrels but has now switched to large stainless steel tanks. A part of the fermentation process is called the lagering phase – this is when the beer sits in the tank for 35 to 40 days before the filtering and bottling process. Inside the brewery though, you can still sample some unfiltered and unpasteurised pilsner and they are absolutely delicious.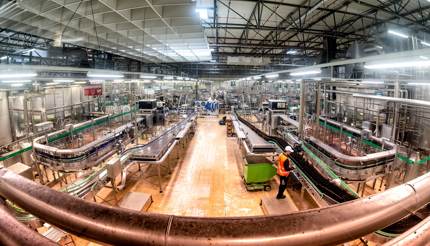 Pilsner characteristics
Pilsner beers are known for their pale gold colour, tangy hops and a crisp finish. Beer-loving souls also like Pilsner Urquell for its creamy white head, assertive hop aroma, natural carbonation and slightly buttery flavour.
Pairing pilsners with food
Pilsner is a reliable year-round thirst-quenching classic. It goes so well before a meal and it pairs wonderfully with many dishes, including our top favourites below:
Curry dishes
BBQ meat
Lightly boiled shellfish
Fish & chips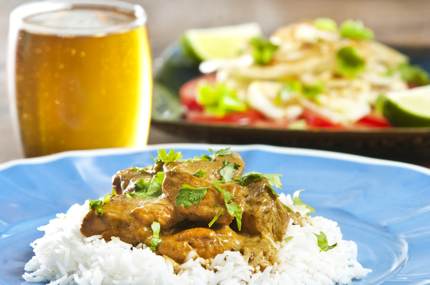 The old and new of pilsners
If you are visiting Czechia, making a trip to Pilsner Urquell is like going on a pilgrimage. But throughout Czechia and in other parts of the world, you can find both big brands and craft breweries making excellent pilsners. Some examples of pilsners from big brands and craft breweries that we love include:
Pilsner Urquell, Czechia (undoubtedly)
Bitburger Premium Pils, Germany
Jever Pilsener, Germany
Koutský 12° Světlý Ležák, Czechia
Samuel Adams Noble Pils, Massachusetts, USA
Deschutes Brewery Pine Mountain Pilsner, Oregon, USA
La Memphré Saaz Pils, Quebec, Canada
Moonlight Reality Czeck, California, USA
Fourpure Pils, London, England
If you liked this article, you might also like:
This article was first published in 2016 and updated on 21 Nov 2019.