In this third feature of our "Go Beyond the Cellar Door" series, we go to glorious Tasmania in search of the finest Tasmanian sparkling wine
Tasmania's rich soil, pure air and clean water provide the ideal environment for the production of exceptional food and wine. So head to Tasmania and try the freshest produce from farmers' markets, local eateries and fine dining establishments and while you're here, indulge in some of Australia's finest sparkling wine.
Sparkling wine rises to glory
The first known Australian sparkling wine was produced in Tasmania in 1826, but it was many years before this potential would be further explored. In fact, vineyards had all but disappeared by the late 1800s, and it wasn't until 1956 that the industry was revived with a wide range of varieties produced at vineyards across the state. Tasmania's sparkling future was secured in 1989 when Heemskerk and the French Champagne house, Roederer, introduced renowned sparkling wine brand "Jansz".
Today, around half of Tasmania's Pinot Noir and three-quarters of its Chardonnay is highly prized for sparkling wine, with several specialist sparkling houses and many of the island's sparkling wines winning awards and acclaim at home and overseas. In fact, in 2015, a Tasmanian sparkling wine even made history as the first of its kind to win the title of Champion Wine at the National Wine Show of Australia.
The success of the Tasmanian wine industry is thanks largely to a landscape dominated by dolerite-capped mountains that shelter the island's wine regions from high winds and rainfall. The vineyard soils are formed from ancient sandstones and mudstones as well as from more recent river sediments and igneous rocks of volcanic origin. Tasmania also enjoys a moderate maritime climate and, as such, has seasons free of extremes in temperature, ideal for grape growing as it allows the grapes to ripen slowly on the vine, resulting in maximum flavour development.
Moorilla, an oldie but goodie
One of the oldest wineries in Tasmania, Moorilla, shares a site with another Tasmanian icon, MONA, the Museum of Old and New Art, in Hobart. Among other varieties, under the Cloth Label, Praxis and Muse Series, Moorilla produces a variety of sparkling wines, available to try at the impressive cellar door which sits alongside its state-of-the-art winery. Visitors can take a tour of the museum, winery and vineyard on Moorilla's Posh-As Day at Mona which also includes a three-course lunch at The Source Restaurant with matched wines from Moorilla's benchmark Cloth Label and Muse Series. Lunch also comes with stunning views of the Moorilla vineyard, Mount Wellington and the River Derwent.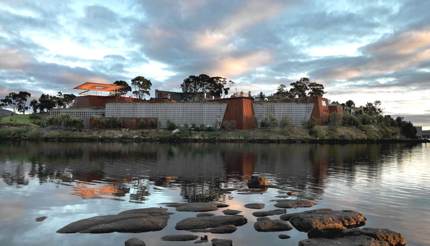 Josef Chromy Wines and Effervescence Tasmania
In November each year, Josef Chromy Wines just outside Launceston hosts the Effervescence Tasmania festival, shining a light on Tasmania's most celebrated export. The sparkling producers featured at Effervescence Tasmania are by invitation only, ensuring that the highest quality sparkling wine is presented to guests. Now in its fourth year, Effervescence Tasmania in 2017 attracted over 1,200 wine enthusiasts over five days and with tickets to the various dinners and master classes selling out in record time.
If you can't make it to Effervescence, the very best way to learn about Tasmanian sparkling wine is on Josef Chromy's The Art of Sparkling Experience: go behind the scenes and tour the Josef Chromy winery and learn about the art of making sparkling from base wine to corking and wiring. The tour commences at the cellar door and takes in the history of the vineyard and the Tasmanian Wine Industry and ends with a delicious two-course lunch.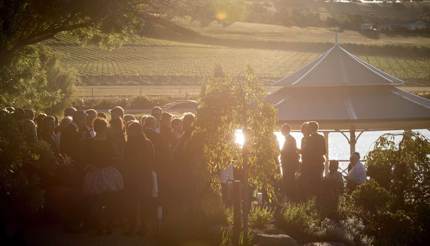 Before you go, check out:
The next series will be published on 06 March 2018.