Havana Club, the leading rum producer has released the fourth instalment of its ultra-prestige rums, Havana Club Tributo 2019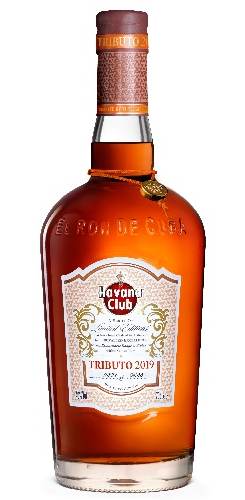 A country bursting with energy and enthusiasm, Cuba is a buzzing symbiosis of culture, history and sublime natural beauty.
Whether you're taking in the rich colours of Havana's winding alleys, lapping up the sun on Playa Varadero or cruising around town in the back seat of one of Cuba's many classic American roadsters, chances are you won't be far from a local bar or store serving the country's favourite staple; rum.
Cuba is the world's most famous exporter of rum, with Havana Club renowned the world over for its rich flavours and smooth taste. Nationalised by the Cuban government following the Communist revolution in 1959, Havana Club now exports to over 120 countries and has won 27 medals in tasting competitions in the last four years.
The Habanos Festival
Each year, Havana plays host to the Habanos Festival, which celebrates the 'world's best tobacco' with four days of festivities. Whether you're a connoisseur of cigars and some of the finer aspects of tobacco or prefer to just revel in one of the city's largest gatherings, the Habanos Festival is not one to be missed.
Celebrated each year in the middle of February when Cuba averages a clement 22°C (72°F), the Habanos Festival is the perfect time for tourists wanting to visit the city and enjoy the bright colours and vibrancy of Havana's old town.
From live music to tobacco plantation touring, the festival is a veritable smorgasbord of all things Cuban, and this year sees the release of an exclusive from the country's landmark rum brand – Havana Club Tributo 2019.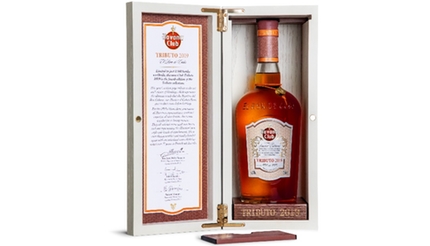 Something to be savoured by anyone with a passion for rum and its rich molasses flavours, Havana Club Tributo 2019 is a small-batch, craft blend of the famous Havana Club rum that brings together bold flavours created by its masters.
Celebrating generations of Cuban rum makers and combining the most notable styles and rum bases of the 1970s, 90s and 2010s with the help of maestros Don José Navarro, Asbel Morales, and Salomé Aleman, the Tributo 2019 is a scintillating blend of classic Cuban rum aroma with a contemporary twist. There are only 2,500 bottles available in selected markets including Austria, Australia, Belgium, Cayman Islands, Czech Republic, Denmark, Germany, Hungary, Italy, Mexico, Portugal, Spain, Switzerland, Thailand and the United Kingdom.
There is so much depth to Cuba and not just in the full-bodied rums that the country loves so dearly. For more information about Havana Club's Tributo 2019, please visit their website here www.havanaclub.com/.
If you liked this article, you might also like: