Vancouver is a magnet for foodies all over the world, with an abundance of fresh local produce, a thriving culinary scene and exciting food festivals
With more and more restaurants, microbreweries, food trucks and specialist stores bursting onto the scene in Vancouver, the city is now one of the world's foremost culinary destinations. Offering an overwhelming assortment of food choices for everyone from meat and seafood lovers to strict vegans, here are the top 10 things to try in Vancouver.
Seafood
You can't get seafood any fresher than right here. Be sure to look for the 'Ocean Wise' logo when ordering to show your support for the sustainable seafood programme. Edible Canada (1596 Johnston St) serves excellent Canadian cuisine using local produce from the land and sea. For seafood lovers, Rodney's Oyster House (52 Powell St) serves the best selection of fresh oysters, crabs, shellfish and seafood sourced locally.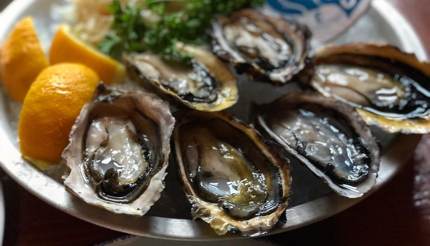 Canadian specialities: candied salmon & Poutine
Don't leave Vancouver without trying candied salmon. Taste how the sweetness from maple syrup or sugar balances out the saltiness of smoked salmon to give you a pleasurable snack that even non-fish lovers will enjoy. You can get it at Seafood City in Granville Island Market or Seven Seas on West 4th. Locals are also raving about Japadog for the unique take on succulent hotdogs topped with Japanese ingredients like wasabi, teriyaki sauce, bonito flakes, seaweed and Japanese mayo. Check out the outlets across the city including 530 Robson St.
Another delicious Canadian invention is Poutine – which combines piping hot french fries (pomme frites) smothered in gravy and squeaky cheese curds. Places like Fritz European Fry House (718 Davie St) and La Belle Patate (1215 Davie St) offer many variations of poutine to choose from. Vegans can get their fix at Wallflower (2420 Main St).
Granville Island Market
Be sure to make a trip to the eclectic Granville Island market (1669 Johnston St) which offers a fascinating selection of fine foods like cheeses, baked goods, smoked salmon, pizza, seafood chowder, sweet treats, delicious doughnuts, Nanaimo Bars and artisanal produce and gifts. Go early and spend the whole day eating, shopping and weaving in and out of handicraft shops and galleries.
Asian food
With over 40% of Vancouver residents boasting Asian heritage, you will most certainly find excellent Asian cuisine here. The family-owned Phnom Penh Restaurant (244 East Georgia St) is a Vietnamese-Cambodian institution that keeps fans coming back for their amazing specialities including chicken wings & butter beef.
Mott 32 (1161 W Georgia St) is a high-end restaurant featuring innovative Chinese dishes and craft cocktails in an airy, modern space. HK BBQ Master (4651 No 3 Rd) in Richmond is the place for Hong Kong style roasted pork and duck as well as soy sauce chicken at reasonable prices.
Tojo Sushi (1133 W Broadway) is the most famous restaurant in Vancouver serving Japanese food and omakase meals. If you're not a big fan of raw seafood, try the world's most famous Tojo Roll, made with West Coast Dungeness crab, avocado, spinach, and egg, topped with sesame seeds. Another highly popular Japanese restaurant with a gorgeous waterfront view is Miku (200 Granville St), pioneer of Aburi (flame seared) sushi in Canada.
So Hyang Korea Cuisine (6345 Fraser St) is an award-winning restaurant serving traditional Korean food and K-BBQ, and boasts an impressive selection of pork, chicken, beef, and seafood marinated in their signature spicy sauce. This small, family-owned restaurant is also known for its friendly service.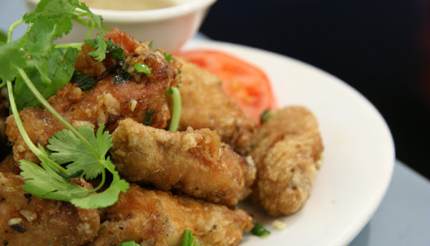 Contemporary cuisine
There are simply too many amazing restaurants in Vancouver serving incredible meals. Every foodie here has a list and we have shortlisted some of our favourite places: Hawksworth Restaurant (801 W Georgia St), Botanist (1038 Canada Pl), Stevenson Pizza Company (3400 Moncton St), Fable Diner (151 E Broadway), Jam café (556 Beatty St) and The Oakwood Canadian Bistro (2741 W 4th Ave).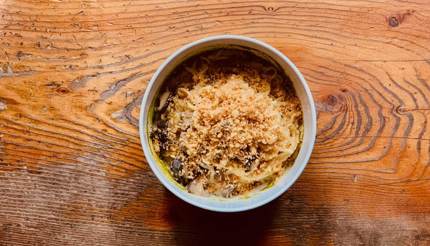 Pies
When it comes to pies, Canada offers the best of both worlds – sweet and savoury. Whether it's an American-inspired apple pie or a British-style 'steak and kidney', Vancouver delivers some of the most delicious baked pies in the world. Visitors can indulge in a variety of sweet and savoury treats, particularly those who are keen to try sausage rolls and Cornish pasties but don't want to fly across the pond. The best places for meat pies are Peaked Pies, an Australian bakery with two locations at 975 Danman St and Whistler, and The British Butcher Shoppe (two locations, 703 Queensbury Ave and 1531 Marine Drive).
Sweets & Treats
Vancouver is a heaven for anyone with a sweet tooth. When it comes to ice cream, there are a number of amazing shops selling dizzying varieties of flavours, many of which come from fresh, locally sourced produce. From vegan, soft serve, gelato, and organic to your classic chocolate and strawberry, there is something for everyone. Some of the best places to indulge are La Casa Gelato (1033 Venables St) and Earnest Ice Cream (3992 Fraser St).
For cake, we head to Trafiq Cafe and Bakery (4216 Main St) to sample their amazing creations. Doughnut lovers will flock to Lee's Donut at Granville, which has been serving up 40 years of old-fashioned sugary goodness. For waffles, you will love Medina café (780 Richards St) for their unique toppings.
If you're hunting for delicious desserts, then head over to Beta 5 Chocolates (413 Industrial Ave) for their decadent melt-in-your-mouth cream puffs. The flavours change according to season, so there is always a reason to return again and again.
Don't miss the legendary Nanaimo bar, named after the city of Nanaimo, British Columbia, which consists of three layers: a wafer and coconut crumb-base, custard flavoured butter icing in the middle and a layer of chocolate ganache on top. Bocca café (4025 Macdonald St) makes delicious bars using a traditional recipe while Pirate Chips (75 Front St) is known for the deep-fried version.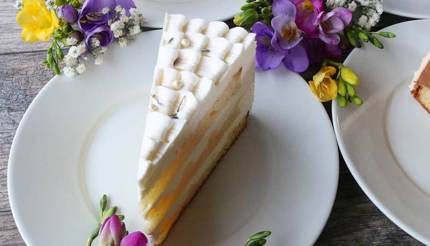 Craft Beers
The craft beer scene in Vancouver couldn't be livelier and there is no excuse not to hop on the craft beer trail in the land of plenty. The Craft Beer Market (85 W 1st Ave) has over 100 local and international beers on their menu, so you're sure to find something you like. Otherwise, go on over to Port Moody's Ale Trail and pop into any of the four breweries there for a drink and some chow.
British Columbia Icewine
The Okanagan Valley, 440km (273 miles) east of Vancouver, is a wine producing region famous for the dessert-style icewines made from frozen grapes. It is best served chilled and paired with strong cheeses. Restaurants should have them, otherwise visit a liquor store.
Before you go, see our: