Beers made with a conscience are attracting interest from beer fans who are looking for brands that stand for something as well as being refreshing to drink.
We all love a nice cold beer.  But it is not the most environmentally friendly of products. From the national and global distribution, to generating the electricity needed to fuel the modern brewing process, beer carries a significant environmental footprint.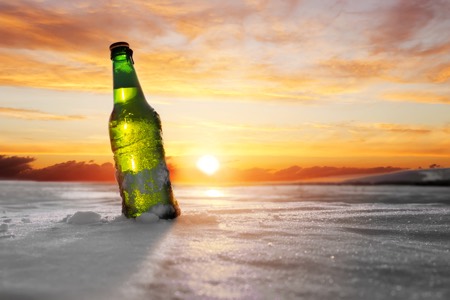 Not to mention the fact that for  every pint of beer brewed, it is estimated that four litres of water are required.
So it's good to hear that beer companies around the world are beginning to take the issue seriously, and developing sustainable brewing practices.
Craft breweries lead the way
The rise in interest and demand for beer from craft breweries shows how consumers are attracted to brands and products that have a low environmental footprint. Not only are craft breweries producing small batches of beer they are reducing their costs and waste footprint by packaging and opting for cans instead of bottles.
In the US many have signed up to the Environmental Protection Agency's Smartways program, which aims to reduce carbon emissions by introducing  better logistics plans for companies.
Also by only choosing to distribute their products to a local region, craft brewers are cutting right down on their transport footprints whilst boosting community ties at the same time.
Case study: Belgium Brewing Company
The new Belgium Brewing company, for example, in Fort Colllins, Colorado is a case in point.  Makers of Fat Tire Amber Ale it's now the third-largest craft beer maker in the US.
Among its environmentally-friendly practices it monitors and records all of its energy use, waste production and emissions and recycles, reuses or composts more than 75% of the waste it produces in manufacturing. It even makes bikes for its staff to use and has a company Prius  available to employees to run local errands. One hundred percent employee owned, the company has more than 480 employees and upwards of $180 million in revenues.
Drink beer and save the Reef
But an Australian craft brewery has launched even more ambitious plans for saving the planet. It doesn't only want to eradicate traces of its own environmental footprint, but hopes that drinking its beer could help save the Great Barrier Reef.
This unlikely partnership of out and out hedonism and charity is the brainchild of James Grunion, who came up with the idea of setting up a social enterprise beer company whilst working for a UK government funded business that helped struggling households cut their power bills and household emissions.
He decided to extend the concept to one of the English speaking world's favourite pastimes, beer drinking.
"No-brainer"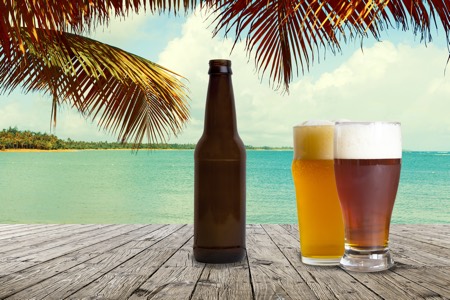 "It's s been for me a real no-brainer," said Grugeon.  "You take something that everybody enjoys doing, like drinking beer, and you help them to raise money for charity at the same time."
Thus the Good Beer Company was born, with at least half the profits from its Great Barrier Reef Beer going towards the Australian Marine Conservation Society, which campaigns to protect and preserve the reef which is under severe threat from global warming.
With Australians turning in ever-larger numbers away from corporate brewers, Grugeon thinks the Great Barrier Beer is an idea whose time has come.
"Drinking of the big brands, the XXXXs, the VBs, the Coopers, is going down and people are getting into craft beer," Grugeon says.
While there have been one-off charitable brews and social enterprise bars, the company says this is Australia's first beer company with social enterprise at its core.
The brew, a white IPA, is being produced by Bagara Brewing company, a craft exponent based at Bundaberg, the southern gateway to the reef.