For savoury flavours, fresh seafood and a bit of adventure, read on for the top 10 tasty indulgences of Portugal's picturesque capital, Lisbon
With its position at the mouth of the Tagus River just before it meets the vast Atlantic Ocean, it's little surprise Lisbon excels at fresh seafood. But Lisbon's chefs are multitalented – this city has delicious Portuguese dishes, cheese and wine for every budget, not to mention the world-famous pasteis de nata (egg custard tarts). Read on to discover the top 10 things to try in Lisbon when you visit this lively city.
Bacalhau à bras
A popular Portuguese comfort food, bacalhau is dried and salted codfish traditionally pan-fried with finely sliced potatoes and scrambled eggs, garnished with black olives, and parsley.
Where to try: If cod is the only thing you're after, head to Laurentina Restaurant, the King of the Cod (Avenida Conde Valbom 71A).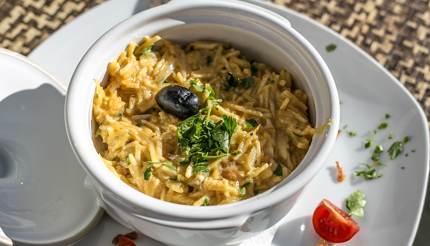 Lulas recheadas à lisbonense
The lengthy phrase simply means "stuffed squid of Lisbon style" – the city's signature dish. Stuffed with a stir-fried mixture of sausage, garlic and onions, and then baked and garnished with parsley, this flavourful dish will win over any seafood lover.
Where to try: Check out the small family restaurant, A Primavera do Jeronimo (Travessa da Espera 34), in the historic Bairro Alto district.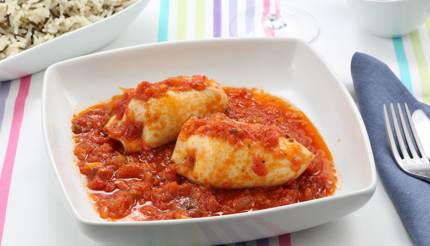 Petiscos
The lesser known relative of Spanish tapas, petiscos are small and tasty snacks served in Portuguese bars. In Lisbon, you can try such plates as salade de polvo (octopus salad), pastéis de Bacalhau (cod fritters) and caracóis (snails).
Where to try: Santa Antonio de Alfama's petiscos (Beco de Sãu Miguel 7), in the high cobbled hills of Alfama, are well worth the ascent.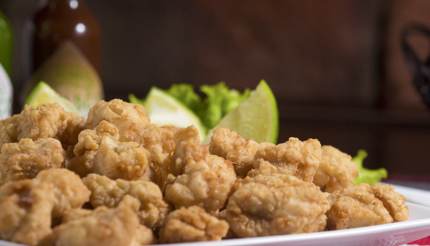 Fish and seafood
Lisbon loves its fresh peixe e marisco (fish and seafood), and what better way to eat it then grilled over charcoal? Locals favour such fish as cherne (wreckfish), garoupa (grouper), and salmonetes (red mullet). But if you're feeling adventurous, go for the percebes: gooseneck barnacles that look like dinosaur claws.
Where to try: Eat at 5 Oceanos Lisboa (Armazém 12, Doca de Santo Amaro), where you'll have a view of the river.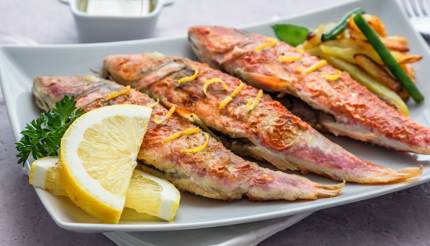 Azeitão cheese
A visit to the Lisbon region is incomplete without sampling Azeitão cheese, a speciality so renowned that it has Protected Designation of Origin status, meaning it can only be produced in the town of Azeitão, 40km (24.8 miles) east of Lisbon. This creamy and rich-smelling cheese is prepared from unpasteurised sheep's milk, and best enjoyed with a glass of good wine and some bread or crackers.
Where to try: Head to the bustling Time Out Market Lisboa (Mercado da Ribeira, Avenida 24 de Julho) for some excellent local produce.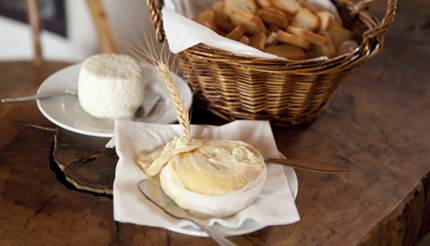 Fresh sardines
A traditional early summer dish, sardines are served grilled and eaten on thick slices of sourdough bread with roasted bell peppers. In June, when the whole city throws a block party to celebrate the Festo de Santo Antonio, expect to see fish grilling stands along the street, accompanied by lots and lots of wine.
Where to try: Buy them along the street during the Festo de Santo Antonio, or try them at Floresta Das Escadinhas (Rue de Santa Justa 3).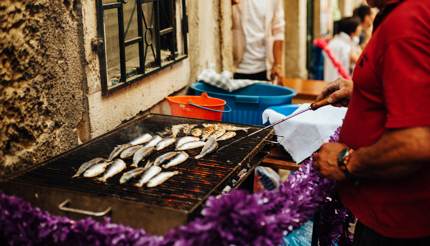 Bifana
If you're looking for a snack on the go, stop by one of Lisbon's food stalls for bifana: a sandwich made of thin slices of pork marinated in white wine and sauteed before being served in a soft bun.
Where to try: Stop by a food stall or head to O Trevo (Praça Luís de Camões 48).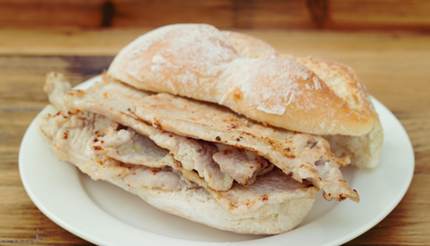 Pastéis de nata
These delectable egg custard tarts are made from golden puff pastry and sold at bakeries throughout the country. Their origin can be traced back to the Pastéis de Belém bakery – still selling the original version under the name Pasteis de Belém. It's said that only three people in the world know the recipe, which has been passed down for generations in the Clarinha family with the utmost secrecy.
Where to try: Pastéis de Belém (Rua de Belém 84-92).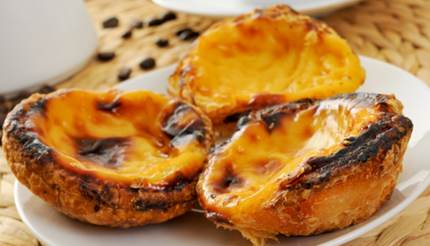 Vinho Verde
Although served in slender green bottles, this wine gets its name—verde, or green—from the region where it's produced: a particularly fertile and green area of northern Portugal with winemaking roots stretching back to ancient Rome. Slightly fizzy, this white wine is best drunk young and as an accompaniment to a summer meal.
Where to try: Tasquinha de Baco (Rua de Sao Miguel 68), where you'll find excellent wine and true Portuguese hospitality.
Sagres Beer
One of the oldest and most famous beer brands in Portugal, you'll find Sagres beers sold in nearly every bar in Lisbon. Their most popular beer is a pale lager.
Where to try: Try it at LisBeer (Beco do Arco Escuro 1) and then sample the bar's exceptional craft beer selection.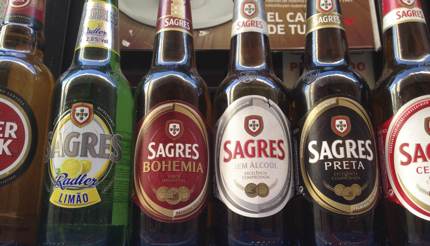 Before you go, check out: