WorldTravelGuide works with Wine Paths to unearth the seven must-try wine experiences in the sun-kissed Sicily
The largest island in the Mediterranean and blessed with dry summers and warm winters, Sicily is a year-round holiday destination. The rugged island is an amalgamation of ancient monuments, imposing volcanoes, delightful cuisine and stunning natural scenes, appealing to discerning travellers and celebrities alike. But that's not all, Sicily is also famous for producing some of the most delectable wines in the world and here is how Wine Paths can help.
Wine Paths is a luxury wine tourism platform which features tailor-made wine tours in Sicily for you – yes you can customise your wine holiday exactly to your liking, and all you need to do is to contact their local travel expert in Sicily to help you design a wine vacation of a lifetime. To give you some ideas, the local Sicilian travel expert has come up with seven wine experiences that you cannot miss while visiting the spectacular Italian island.
1. Private helicopter tour over Mount Etna
Mount Etna is the largest active volcano in Europe and seeing it from a helicopter on this adventurous tour will give you a different perspective. The tour picks you up from your hotel to Mount Etna where you will board a private helicopter and fly over the district of north Etna and see the craters. After the helicopter ride, you will visit one of the first wineries in Sicily which still produces top quality wines. A sumptuous lunch and a guided wine tasting session are included.
2. Etna wine roads and Taormina tour
Designed for die-hard romantics and road-trip enthusiasts, this tour sees you hopping on a Classic Convertible Fiat 500 and enjoying a day trip crisscrossing vineyards and cellars on the slopes of Mount Etna. The tour starts from Taormina, meandering through the Alcantara Gorges and Lingfield before taking on the wine route and visiting one of the finest wineries in Sicily. At the winery, tour the cellar, indulge in fantastic wines paired with local cuisine.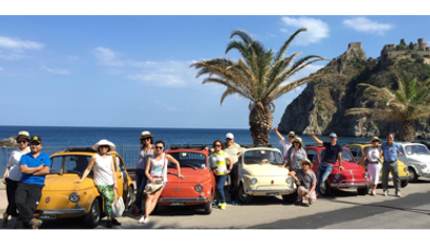 3. Wine & herbs tour: Valle Dell' Acate & Aromi farm
Herbs are generously used in Italian cuisine and this tour provides the ideal setting where you can sample the different varieties of herbs and see how they are used alongside local produce in Sicilian cooking. This particular farm which you will visit produces more than 120 different varieties of plants and herbs using old traditional methods of manual cultivation. After that, you will visit Acate and tour the Valle dell'Acate Winery which produces a range of prized wines. A Sicilian lunch at the winery is also included.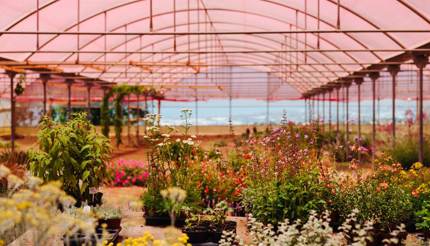 4. Horse-riding at the Valley of the Temples
If the idea of saddling up and going for a ride on a personalised itinerary appeals to your adventurous spirit, then sign up for this tour. You will ride through the picturesque Valley of the Temples and visit the lush Kolymbetra Garden where you can choose to have a picnic lunch. The highlights, of course, are the temples including the Temple of Hephaestus (Vulcan), the Temple of Heracles, the Temple of Concordia and the Temple of Juno.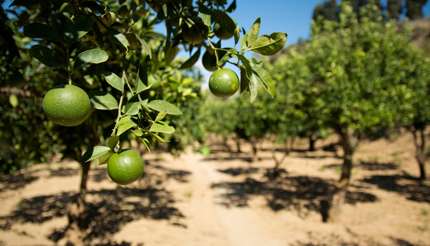 5. Cooking at a historical villa in Taormina
This mouth-watering tour will see you visiting a private historical villa which has a dining room designed by Sir Frank Brangwyn, a progressive designer associated with the Art Nouveau movement. In this charming setting, Nino, a renowned chef, will introduce you the history of Sicily through its cuisine. Enjoy the meal with fine Sicilian wines. In the afternoon, you will meet your local guide for a guided tour of Taormina and its Greek theatre.
6. Sicilian wines and sea salt
Sicilians have been extracting salt from the seawater to preserve food, using ancient methods just like the Greeks and Phoenicians once did thousands of years ago. On this tour, you will visit the windmills that were used to move the salt through the pans. After that, you will visit Tenuta Gorghitondi and enjoy a delicious lunch with wine tasting.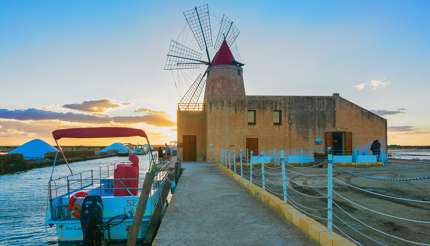 7. Extra virgin olive oil, wine and salt pans of Sicily
Palermo is a Sicilian town known for its high-quality extra virgin oil production and this tour sees you visiting an oil mill in the heart of Valle del Belice, a vast orchard with thousands of olive trees. Visit the workshop and taste the "Becchina Green Oil", an authentic extra virgin olive oil made with methods that ensure the freshest, highest quality olive oil. Then enjoy lunch in the gardens. Other highlights of the tour include a drive through the route called "la via del sale" (the Salt Road) and a visit to the Florio winery where traditional Marsala wine awaits.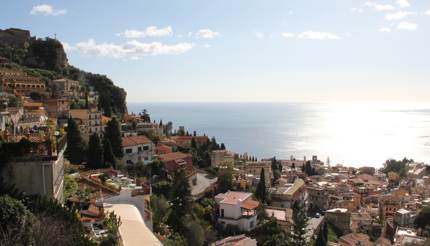 Sicily is an incredible holiday destination, and you can make it extra special by adding a unique experience and see the real magic yourself. Ciao.
If you liked this, you might be interested in: