Hundreds of pubs close for good every year, faced with an impossible tax burden and changing habits
Britain's pubs are closing down at a rate of more than 20 a week, the Campaign for Real Ale says – and crippling taxes don't help.
The traditional British boozer is an institution that's been under threat for decades. CAMRA estimates that we have lost some 28,000 pubs since the 1970s. Some 21 pubs close every week. CAMRA is calling on the government to provide tax relief to stop the pub becoming "an unaffordable luxury" for many Britons.
There are many reasons for this "ticking time bomb", as CAMRA puts it. One is the change in buildings' rateable value: how much tax they have to pay based on their value. While out-of-town supermarkets had their rates reduced in many cases, city-centre pubs have seen their values rise three- and four-fold, meaning a massively increased tax burden.
The Baum in Rochdale, CAMRA's National Pub of the Year 2012 will see its rateable value increased by 377 per cent; the Sandford Park Alehouse in Cheltenham faces an increase of 181 per cent.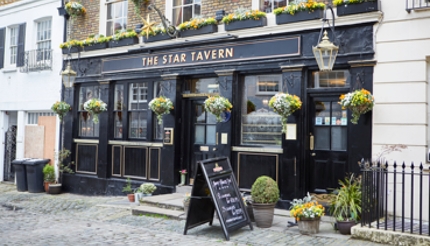 At the same time, with a third of the cost of a pint of beer sold in a pub going on tax in the form of sales tax, rates, employment taxes and other duty, pubs are finding it impossible to compete with the supermarkets on price. The 2007 smoking ban and the 2008 recession further eroded pubs' ability to attract customers.
"In some cases English pubs will need to sell more than 20,000 extra pints of beer every year to cover the rises in their business rates, which will lead many landlords to either put up their prices to make up the cost or close their doors forever," CAMRA says.
As a result, beer lovers are finding they can only afford to drink at home. The unstoppable rise in popularity of craft beer, with supermarkets massively increasing their ranges, makes home drinking all the more attractive.
But drinking in company is far better for you than drinking alone, Colin Valentine, CAMRA's chairman said. "All the evidence shows that drinking alcohol in moderation in the company of others is good for people's wellbeing, yet the opportunity to get together and enjoy a beer is being taken away from swathes of people on lower and middle incomes, who are increasingly viewing a pub pint as an unaffordable luxury."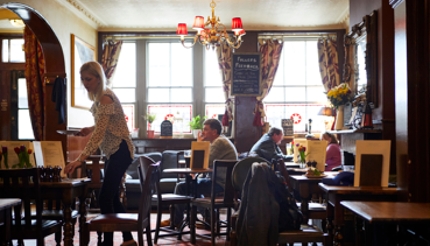 The idea of going out and having a good time is by no means dead, however. Venues are adapting fast to what is known as the "experience economy", whereby people use their leisure time to do things rather than buy things.
Pubs offering all manner of games, from ping pong to crazy golf and 21st-century darts (where the darts are tracked) are now springing up and catering to people who want to do more after work than sit drinking.
Outside the cities, where the clientele is older and pubs find it harder and harder to survive, local cooperatives are taking over. There are now about 80 community-run pubs in the UK, offering everything from library services to holding the local defibrillator.
But still, the old-fashioned British pub is facing extinction unless the government does something about punitive tax rates, landlords are warning.
"To put it simply, pubs are at the point of no return," Christo Tofalli, landlord of Ye Olde Fighting Cocks in St Albans said. "Our pub's massive 47 per cent increase in business rates is nothing in comparison to our neighbour, the Boot, which has seen a rates increase of 286 per cent."
Tofalli is calling on the government to "scrap the unfair tax burden on pubs" in the November budget, and to freeze the rates while reviewing the business rates system. This has to be done now: "We cannot wait five years."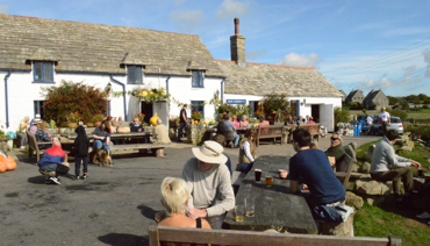 What is a pub?
CAMRA defines a pub as a licensed premises which "must be open to and welcome the general public without requiring membership or residency, allow free entry, serve at least one draught beer or cider, allow drinking without requiring food to be consumed, have at least one indoor area not laid out for meals, and permit drinks to be purchased in person at a bar, without relying on table service.'
CAMRA's complete definition here.
Read our complete guide to modern beer here.