In a country known for its refined cuisine, Nice stands out with its fresh seafood and tasty regional specialities, so get ready for the flavours of Nice
Niçoise cuisine combines the tasteful elegance of France and the Provençal region with a hearty Italian influence and the fresh flavours of the Mediterranean. It's no surprise that a number of France's best-known dishes originated in Nice, and the city's chefs are not about to let you forget it. Read on to discover the top 10 must-try dishes and drinks of Nice.
Socca Socca, also known as farinata, is a classic Niçoise street food. Loved by hungry children and adults alike, this oven-baked snack is made of chickpea flour and shaped like a crepe. It's gluten-free and packed with protein – makes it a healthy snack or light meal on the go.
Where to try: Lou Pilha Leva (10 Rue du Collet) is a beloved local establishment, but if you're itching to explore a marketplace, stop by the Chez Theresa Stall in Cours Saleya.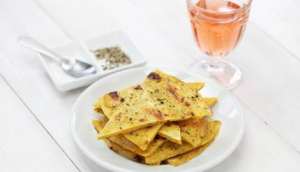 Salade Niçoise Although famous across the continent, you haven't really enjoyed Salade Niçoise until you've tasted it in the city where it originated. Fresh and locally sourced ingredients, including tomatoes, radish, onion, olives, eggs and anchovies are what gives this salad its tasty and surprisingly filling kick.
Where to try: NOMAD Bar (3 Place Saint Francois)
Ratatouille Another famous Niçoise recipe, ratatouille is a hearty stew made of sliced vegetables such as eggplant, zucchini, and tomato, and flavoured with fresh garlic and fragrant olive oil. Although outside of France ratatouille is often elevated to the ranks of elegant appetizers, in Nice it is a humble and nourishing meal made for the whole family to share.
Where to try: For a small and cosy restaurant where the servers make you feel at home, head to La Rossettisserie (8 Rue Mascoinat).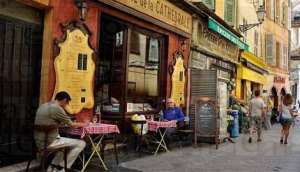 La Daube Niçoise This dish takes the standard French daube, or meat stew, and adds a delicious twist: the addition of cremini mushrooms, brandy, and cayenne pepper. These ingredients, added to a slow-simmering pot of onion, carrots, herbs and beef, create a rich stew and tender meat. This is the perfect meal for a winter night.
Where to try: Try Casa Nissa (55 rue Gioffredo) for a reasonably priced, well-prepared meal.
Pan Bagnat A favourite preparation of classy bakeries and simple street stalls alike, pan bagnat is a delicious lunch sandwich made of whole wheat country bread stuffed with the ingredients you might find in a Salade Niçoise: hard boiled eggs, anchovies, tuna and fresh vegetables. It's finished off with an artful drizzle of olive oil.
Where to try: Though you can find pan bagnat nearly everywhere, for the best preparation stop by Kiosque Tintin (Place du General de Gaulle) or La Gratta (56 Boulevard Stalingrad).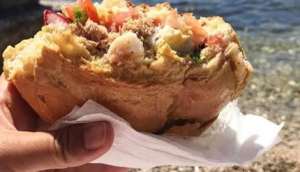 Les Petits Farcis A classic spring and summertime dish in Nice, les petits farcis is made of vegetables like eggplant, tomato, and zucchini stuffed with garlicky ground beef, rice, couscous or breadcrumbs. It can be served cold or hot, as a light lunch or an appetizer to a larger meal.
Where to try: The family-run Le Acchiardo (38 Rue Droite), which has been serving up local Niçoise staples since 1927.
Tourte aux blettes For those with a sweet tooth and an eye for adventure, tourte aux blettes is the perfect Provencal French dessert. "Blette" means Swiss chard, and that is exactly what this tasty pastry is stuffed with: the sugared leaves of Swiss chard. This is one dish that must be sampled to be understood.
Where to try: Boulangerie du palais (21 rue du Marché) has arguably the best "Swiss chard pie".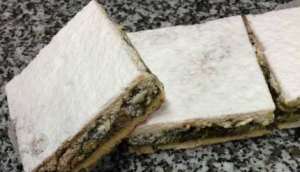 Provence Rosé wine With Provence being the prime region for fantastic rosé wine, it would practically be a crime to visit Nice without savouring a few of its famous local wines. While rosé is the classic complement to summer meals, don't feel the need to limit yourself. Countless restaurants throughout the city offer long lists of reds, whites, and pinks.
Where to try: Stop by La Petite Loge (10 Rue de la Loge), an atmospheric wine bar in the Old Town.
Café au Lait When you get tired of sightseeing, there's no better way to take in Nice's everyday liveliness than settling down in a local café with a cup of café au lait in your hand. Often served with a buttery croissant, this charming mixture of frothy milk and hot coffee is guaranteed to revive your tired senses.
Where to try: For a quintessential French café experience, stop in the Brulerie des Cafes Indien (35 Rue Pairoliere).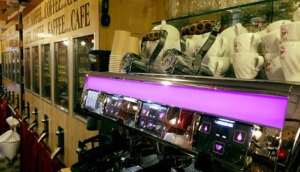 Champagne Being in the glamorous Nice and enjoying its brilliant sunshine are good reasons to celebrate with a bottle of champagne. The city has several champagne/ wine bars perfect for a little celebration. Cheers!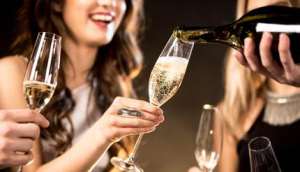 Before you go, check out: