[vc_row][vc_column][vc_column_text]
Traditional Scottish food is too good just to eat on Burns Night. There is no reason why you can't be tucking in to haggis or tatties and neeps throughout the year. But what whisky to drink with what dish? Here we give an expert's tips…
In his day job as managing director of the International Wine and Spirits Competition Ewan Lacey has to make lots of decisions about the quality of different types of drinks. But as he also hales from Aberdeenshire he is particularly well placed to pick out his selection of whiskies and drams to go with traditional Scottish fayre. Over to you Ewan…
SKINK (A THICK SCOTTISH SOUP MADE OF SMOKED HADDOCK, POTATOES & ONIONS)
Ewan: I would favour a whisky like Glenmorangie Original, it has 'high' flavour notes of citrus, dried fruit and has a lovely zesty finish, it offers a lovely contrast to the dense, deeply flavoured soup.
SCALLOPS
This is all about delicacy and one of the 'silent' lowland whiskies, such as Auchentoshan 12 will offer a fabulous match because of its gentle flavour profile and its smooth finish.
VENISON
If pushing the boat out, the whiskies of Dalmore are an unparalleled match. If not, Black Bottle is a personal favourite, a blend that offers plenty of punch and peat.
HAGGIS
Haggis is rich and peppery and the choice is whether to complement these strong flavours or to contrast with them. Here's my selection depending on which way you want to go: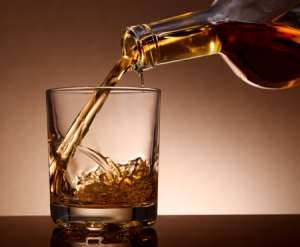 Peaty, fully flavoured malts from Islay will offer a fabulous match. They have a wonderful smoky characteristic which is fabulous with the spicy notes in the haggis. For this, blends such as White Horse work, as do single Islay malts such as Bowmore or Laphroig.
If you're looking to contrast then the lighter malts of Speyside and the Highlands work wonderfully well. A blend such as Grant's is a quintessential dram for those in search of something clear, pure and not too taxing on the wallet. Glenfiddich and Macallan are fantastic if you favour a single malt.
There are also some deluxe whiskies such as Chivas Brothers 18 year old which are not only of the highest quality, they are made with a broad range of drinkers in mind and will also match marvellously well with the haggis.
ALL-ROUNDERS
If you are serving one whisky throughout, I would recommend one of the fantastic own brand whiskies out there which are blended to appeal to a broad congregation of palates and to match a wide variety of flavours. Both Waitrose and Lidl (Queen Margot) won Gold Outstanding for their 8 year old blended whiskies both of which offer a tremendous ratio of quality to value.
Do you agree? What whiskies have you enjoyed with your haggis and keeps? Let us know here at WTG.[/vc_column_text][/vc_column][/vc_row]