Sydney's fascinating cultural melting pot is best experienced in its many restaurants, as we share the best dishes and where to try them in Sydney
Australia's most populous city is nurturing world-class chefs in its ever-expanding food suburbs. With plentiful immigration, bountiful home-grown ingredients and a sense of culinary openness, Sydney now ranks among 25 of the best cities for food in the world.
Contemporary fusion cuisine
With Australia's multicultural heritage and global flavours, inventive culinary styles are developing in exciting new ways in both upscale and affordable dining establishments across the city.
Where to try:
Combining Greek, Chinese, and New Zealand influences in its menu, Flour Drum (531 King Street, Newtown) offers the texture of Italian pasta in barbecue duck ravioli dumplings with Asian flavoured egg noodles in a sweet shiitake broth. For heartier fare, there is the eight-hour braised lamb shank ragu with house-made pappardelle. Don't forget the Australian classic, lamingtons in coconut shred-covered Black Forest or citrus gluten-free ricotta, raspberry and white chocolate. Yum!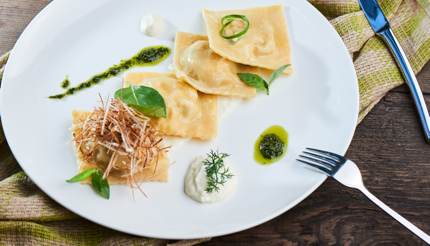 Celebrity Eats
With Instagram-ready dishes and telegenic chefs, a diner can expect a treat for the senses and rack up some social media credibility at the same time.
Where to try:
Helmed by Reynold Poernomo a Masterchef finalist and his brothers, Koi Dessert Bar (46 Kensington Street, Chippendale) attracts a largely young professional clientele drawn both by the visually stunning desserts and the talented artisans who work on full display from the open kitchen. Its mango yuzu (mango mousse with yuzu curd) is outrageously delicious.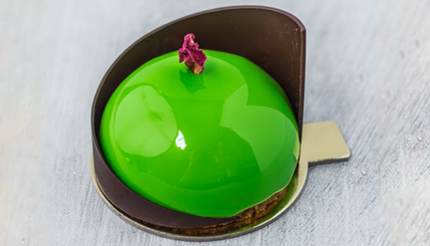 Raw and edgy chic
If you enjoy dining in the industrial ambience of New York's Meatpacking District, Sydney has just the right place that combines rustic with luxurious.
Where to try:
Housed in a historic car-hire lot, Riley Street Garage (55 Riley St, Woolloomooloo) is located in a 1930s building adorned with dim lighting, art deco tiling and a colossal backlit bar. You can indulge in freshly shucked oysters au naturel or with smoky soy truffle, before diving into the degustation-style dinner.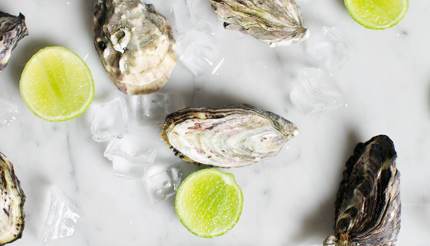 Modern Chinese cuisine
The variety of Chinese style food in Australia has not only exploded in recent decades, but it has also spun off fusion varieties that test the limits of tradition.
Where to try:
With an epic menu spanning over fifty items, Spice Temple (10 Bligh Street, Sydney) offers dishes on a spectrum of rising spiciness. Choose from traditional dumplings, modern tea-smoked duck salad, to tongue-numbing 'beef fillet in fire water' which is wagyu beef strips in a chilli broth with peppercorn.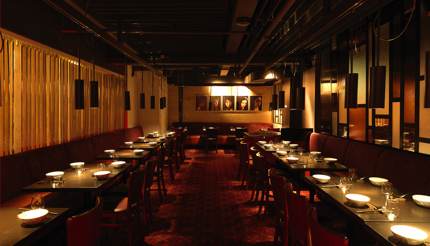 Sawadee Mate, Thai food is a star
Thai is one of the most popular cuisines in Australia, with its blend of sweet, sour, savoury and fiery flavours. Aussies have taken to the taste of lemongrass, ginger, chilli and coconut milk so much that the country has the highest number of Thai restaurants outside of its home country.
Where to try:
Spice I Am (90 Wentworth Avenue, Surry Hills) transplants not just the flavours of Thailand to Sydney, but the easy-going dining culture as well. You will find popular breakfast street food like ka nom jeen, a noodle dish made out of fermented rice vermicelli, pounded in a large mortar and pestle and served with a fish curry coconut sauce. Other must-try's include Ho Mok, a steamed fish curry mousse wrapped with banana leaf, flavoured with coconut and spices, and fragrant Issan sausage made from pork, garlic, coriander and cooked rice.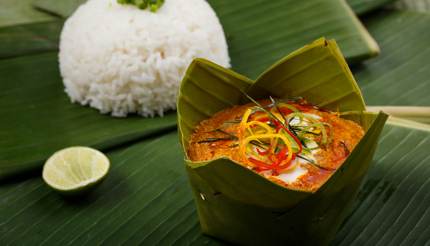 French food is popular too
No food scene would be complete without French dining, and Sydney has its very own culinary landmark that others try to measure up to.
Where to try:
Since 1993, Bistro Moncur (116 Queen Street, Woollahra) has transported diners from laid back Woollahra to romantic Paris. Sample their signature confit duck leg, or you can find contemporary Australian fare in the form of Pan-Fried Barramundi Fillet with crème Fraiche and confit spring onion. The wine list is primarily from France but also includes many French style Australian producers.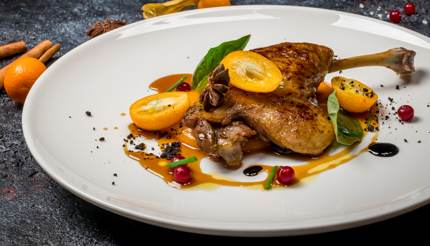 Italian cuisine
I'll find top Italian restaurants all over the world and Australia is no exception. Aussies love Italian style cooking and have even adopted Spaghetti Bolognese as her national dish. In Sydney however, you should raise your expectations several notches.
Where to try:
Employing cooking techniques both new and traditional, Ormeggio at the Spit (D'Albora Marinas) promises its diners "A Trip Through Italy", with each dish inspired by different regions of Italy in tasting menus, all while overlooking spectacular waterfront setting on Middle Harbour.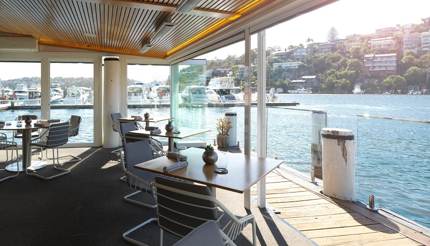 Vietnamese
Vietnamese cuisine has quickly taken Sydney by storm.
Where to try:
Food lovers will fall for Red Lantern (60 Riley Street, East Sydney), where French-influence is found in all its offerings. You will find the old favourites here like Banh Bot Chien (rice cake with pork and prawns) and Banh Xeo (a crispy treat of rice crepe filled with prawns and wrapped in soft lettuce, mint and basil).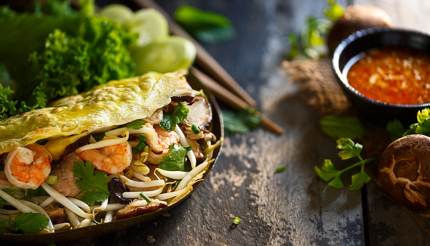 Asian-themed bar
Chinoiserie is back in vogue, this time in the form of cuisine, alcoholic beverages and underground Asian culture.
Where to try:
Relive the decadence of old Shanghai at Uncle Mings (55 York Street, Sydney), an opium den-inspired underground bar, that serves up Asian food and intrigue. Festooned with Chinese lanterns, oriental rugs and Buddha lamps, the subterranean lounge is further hidden underneath a men's suit store. Once inside, you can imbibe from a large selection of Asian themed cocktails, Japanese whiskies and beers, all with a side of dumplings, crab claws, barbecue pork buns and salty steamed edamame.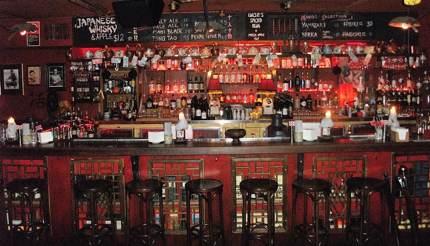 Molecular gastronomy
If you're curious to sample cuisine that has been reinterpreted in the form of gels, foams and powders, Sydney is the place to experience this innovative new technique in food science.
Where to try:
You can find smoked yoghurt with zucchini, olive oil ice cream and pineapple beer at Bentley Restaurant + Bar (27 O'Connell Street, Sydney), one of Sydney's best fine diners at the heritage-listed Radisson Blu Hotel.
Before you go, check out: