Embark on a culinary journey with us to Tuscany
Tuscany, a region in west-central Italy, has a diverse landscape with a long sandy coastline and lush countryside. Like its landscape, Tuscan cuisine is also fabulously diverse. At its heart, though, is a simple love for fresh, locally-grown produce.
If you have sampled Tuscany's richly-flavoured dishes and world-beating wines before, it might come as a surprise to learn that the region's cuisine has its roots in historic poverty. Tuscans were once derided by the rest of Italy as mangiafagioli (bean eaters) for their 'peasant' cooking. Poor farmers, who had to base their meals on staples such as bread, beans, pasta, hams, cheeses and olive oil, might have unknowingly begun a sensational tradition of 'eating local' that many of us embrace today.
Undoubtedly, Tuscany is renowned for its outstanding gastronomy, backed by an assortment of food festivals, tasting tours, award-winning restaurants and food-focused farm stays. Whether you're planning a foodie trip there in the near future or just whipping up a Tuscan speciality in your own kitchen, here's what you need to know.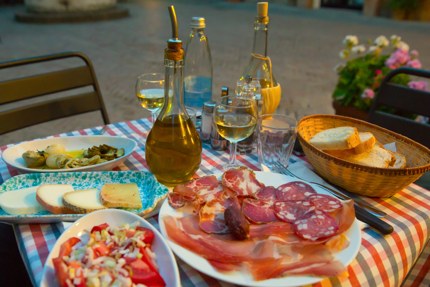 Bread and pasta
The tastiness of Tuscan cuisine comes down to the quality of its ingredients. One of the delicious staples you're sure to encounter on any tour of Tuscany is bread (Pane Toscano), made with only three simple ingredients – yeast, water and flour.
Noticeably, Tuscan bread is made without salt – some say it was due to the heavy salt tax imposed in medieval Florence, while others argue that the bakers did it on purpose so the bread is a perfect accompaniment to flavourful Tuscan staples like hams and cheeses. Whatever the reason, Tuscan bread is known for its lighter crust and chewier texture.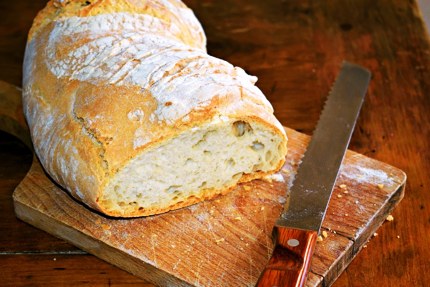 As Tuscan bread is ubiquitous, there's bound to be a few leftovers. Being frugal, creative Tuscans have long been very good at using old scraps to create scrumptious new dishes. Stale bread is often combined with leftover vegetables to make soups such as ribollita and acquacotta or thrown together with sun-ripened vegetables in summer salad panzanella. Another popular bread-based dish is crostini, small slices of toasted bread topped with a wide variety of toppings.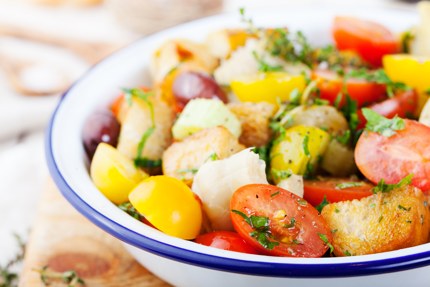 Handmade pasta often takes pride of place in Tuscan main courses. The most common pasta types are pappardelle (think oversized tagliatelle) and spaghetti-style pici made from flour and water rather than eggs, although filled ravioli parcels are popular as well. There are plenty of regional variations when it comes to pasta dishes – Maremma, in southern Tuscany, is famous for its spinach and ricotta ravioli, while Mugello, the mountainous region in northern Tuscany, is known for hand-cut potato tortelli served with a rich game meat sauce, thanks to its hunting heritage.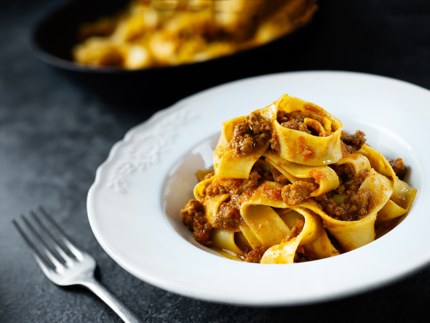 Tuscan cheeses
Stroll through a Tuscan market and you'll be wooed by tantalising whiffs of artisanal cheeses. The region's must-try cheese is pecorino, which is made from sheep's milk and has three varieties to indicate the different levels of maturity:
Fresco – fresh cheese and those aged for a few days
Semistagionato – aged for six months
Stagionato – aged for 12 months or longer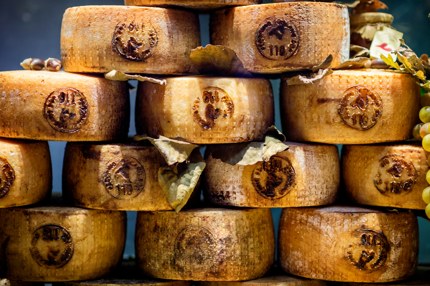 Different areas produce distinct types, and many of them carry the prestigious DOP (Denominazione d'Origine Protetta) label. DOP links a product and its unique characteristics to its place of origin. If you're looking to try some pecorino, check out Pecorino di Pienza. Pienza is a small town in Tuscany and widely regarded as the 'capital' of pecorino cheese. The sheep here roam freely, eating aromatic herbs that give the milk (and subsequently the cheese) a very delicate flavour.
Alternatively, follow this link to Amazon and get a wheel of Pecorino Toscano DOP cheese from the Casentino valley. This cheese is made from 100% raw mountain sheep's milk, naturally lactose-free and GMO-free, and is shaped and turned by hand.
The delightful pecorino isn't the end of Tuscany's cheese heritage though – there are about 30 other types of cheese recognised as traditional products of Tuscany, including the spreadable raviggiolo and ricotta from Maremma.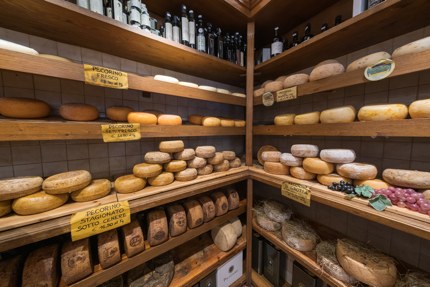 Meat
Meat is an equally fundamental feature of Tuscan cuisine, especially in Florence. It's rare to eat at a restaurant without seeing bistecca alla Fiorentina (chargrilled T-bone steak) on the menu. The best steaks come from the Chianina breed of cattle, prepared by allowing the meat to soften after butchering for seven days and served rare alongside beans and roast potatoes. In some of the best restaurants, the waiter will bring the raw steak to the table to demonstrate its quality before the chef quickly sears the meat on both sides, leaving the centre of the steak cool and blood-red.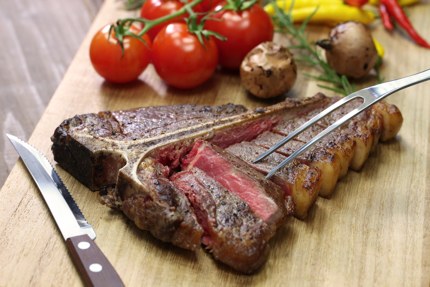 Game is also popular in rural areas of Tuscany, with wild boar, pheasant and even hare often combined in a stew. Local specialities include faraona arrosto (roasted guinea fowl) and cinghiale in umido (stewed wild boar).
Fish
Coastal towns specialise in fresh fish dishes. The lively port city of Livorno, in particular, has a famous fish market and a signature seafood soup called cacciucco. Said to be created by fishermen as of way of using up smaller fish that couldn't be sold, cacciucco remains pretty much the same today in the sense that you would use whatever seafood is available on that day to create this glorious pot of soup.
As the fish in Livorno is so fresh, you will also find an elite selection of restaurants preparing fish tartare to perfection.
Mouthwatering street food
One of the joys of visiting Tuscany lies in sampling the region's diverse street food. It's not all for the faint-hearted – in Florence offal dominates street food stands, with lampredotto (the fourth stomach of the cow) served with broth-soaked bread and salsa verde being a particular Florentine favourite. Lampredotto is surprisingly delicious, but if you prefer your cuts of meat a little more conventional then try porchetta – roasted pork stuffed with rosemary, sage, garlic and wild fennel.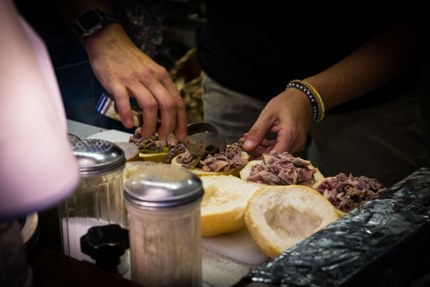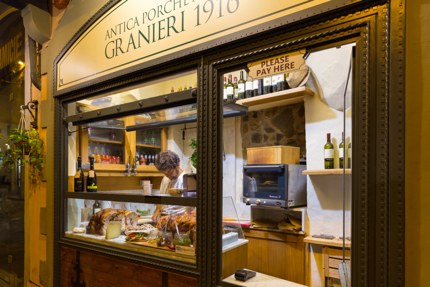 Takeaway sandwiches often revolve around schiacciata, a flatbread topped with salt and olive oil. Alternatively, titillate your tastebuds with a moreish plate of coccoli – bread dumplings frequently served with prosciutto and creamy stracchino cheese.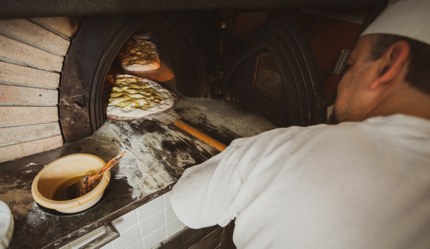 Delicious desserts are an important part of street food culture. Try bombolone – similar to a doughnut, it is a fried dough and often filled with chocolate, jam or cream.
Alternatively, sample necci – crepes made with local chestnut flour. In bakeries and restaurants, traditional sweets include torta della nonna (a type of custard tart topped with pine nuts) and castagnaccio chestnut cake.
If you can't decide what to have, opt for a delicious gelato because you really can't go wrong with this iconic frozen dessert.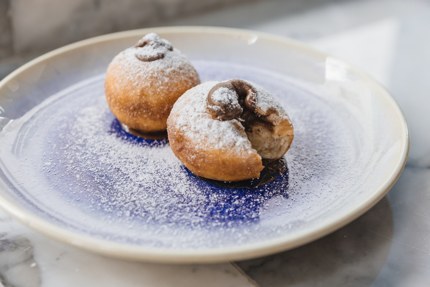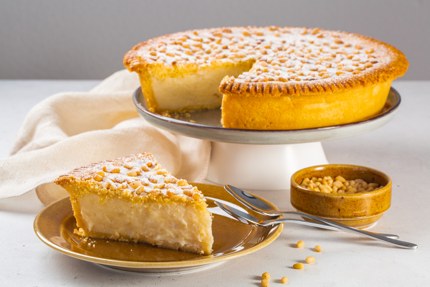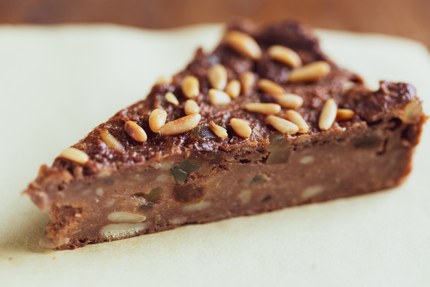 Vegetables
While meat is ubiquitous (especially in Florence), vegetarians are also well catered for. Bread and vegetable soups such as ribollita and acquacotta are common, and it would be a challenge to spend a day in Tuscany without seeing pasta e fagioli (pasta and bean soup) on the menu. The creamy cannellini beans are the key ingredient in many vegetarian dishes, as they are perfect for salads, soups and stews.
Tuscan mamas are also very good at preparing artichokes in a variety of ways – raw in salads, deep-fried in oil, braised with garlic, sautéed with lemon, as well as preserving them after a good harvest in spring and making sure that they have enough to last for the year.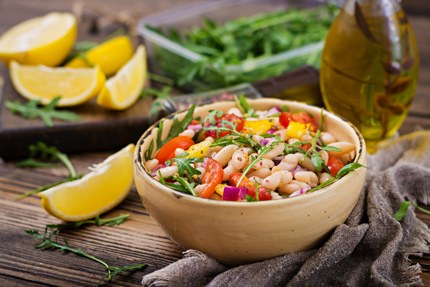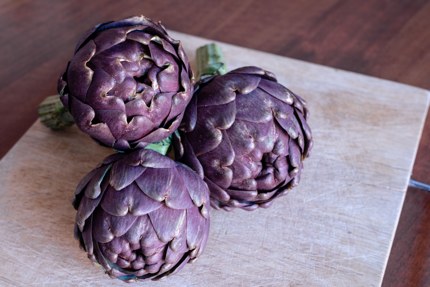 Tasting tours
No article on Tuscan food is complete without a mention of the region's two liquid specialities: wine and olive oil. Perhaps the best-known wine varieties are Chianti, from the hills between Florence and Siena, and the Brunello produced in the village of Montalcino south of Siena. Montepulciano's Via Nobile is another classic, while the blended wines produced around Bolgheri on the coast south of Livorno are enjoying increasing renown.
Wine tasting tours are popular in Tuscany and there are several established wine trails – including the Orcia Wine Trail, the Vernaccia di San Gimignano Wine Trail and the Nobile di Montepulciano Wine and Valdichiana Senese Taste Trail.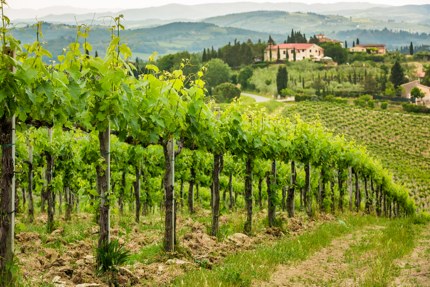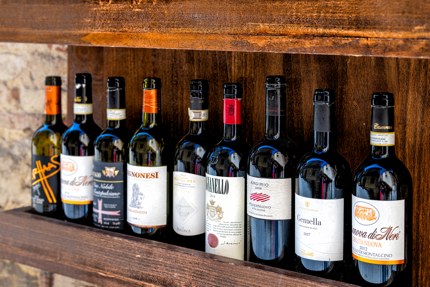 Increasingly, however, olive oil is taking centre stage on the tasting circuit. The region of Tuscany has been famous for its olive oil for centuries. Well-known varieties are produced in Lucca, Grosseto, Siena and Colline del Chianti. The best-known olive oil is probably Toscano, which is a blend of different olive varieties grown all over the province. Many producers offer tasting experiences and there are trails specifically geared towards olive oil lovers – including the Chianti Classico Wine and Olive Oil Trail and the Etruscan Coast Wine and Olive Oil Trail.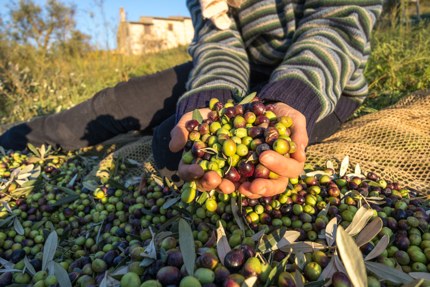 Festivals for foodies
Tuscany's calendar overflows with food festivals. They range from small-scale celebrations of local dishes to large-scale events that attract producers from around the region.
You can indulge in traditional seafood dishes at the Sagra del Polpo (octopus fest) in the Livorno province or Festa del Pesce (fish fest) in Capoliveri, cultivate a taste for wild boat at the Sagra del Cinghiale in Borgo San Lorenzo, or raise a glass at Festa delle Cantinelle in Pitigliano amid historic wineries. And that's just for starters!
One of the region's most highly-anticipated seasonal events is truffle hunting, and a famous traditional white truffle hunt takes place in mid-October around the medieval hill town of San Miniato. Visit in autumn to watch truffle dogs snuffling out 'white gold' from beneath ancient oak trees.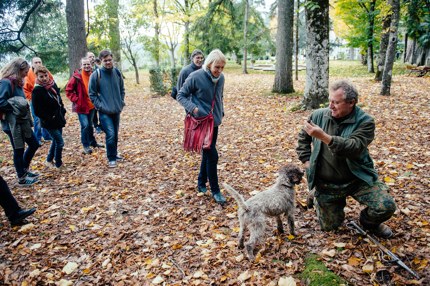 Tuscan cuisine changes with the seasons and watching the menus evolve is part of the delight of returning to this beautiful Italian region. From the chestnuts and porcini mushrooms of autumn to the lamb and fresh garlic of spring, there's always something to tickle a foodie's fancy.
Some excellent Tuscan recipes you can try
You can also buy a wheel of Pecorino Toscano DOP cheese from the Casentino valley by following this link to Amazon.
You may also like: