With a strong focus on freshness and seasonality, Tokyo is must-visit for anyone who considers themselves a foodie
Japanese food may seem simple at first glance – a piece of fish covering a small pod of rice or noodles swimming in a bowl of broth – but when you start to gather the right ingredients and prepare them, you would understand why it takes years to train a sushi chef or perfect the ultimate umami taste. In Japanese cuisine, every element – from ingredients to process and presentation – is well thought out and carefully executed. Perhaps it is with this keenness that Tokyo has more 3-starred Michelin restaurants than other cities in the world.
In this guide, we cover 10 things that you should try while visiting Tokyo.
1. Sushi
Beloved by many around the world, sushi is a ubiquitous feature of Tokyo's many restaurants and food stalls. Whether it is breakfast, lunch or dinner, someone somewhere will be enjoying sushi in Tokyo at any one point in time. This is because Tokyo is home to the world-famous Tsukiji fish market that sells tasty, fresh fish every day to restaurants and chefs around the city and also across the country.
In Tokyo, the likes of nigiri sushi (rice topped with raw or cooked fish that sandwiches a small serving of wasabi paste) and gunkanmaki (rice and fish are wrapped with a strip of seaweed) are the most popular variants and should definitely be sampled during any Tokyo trip. If fish is not your favourite, inarizushi (rice wrapped in a pouch of fried tofu) is a delicious alternative.
Where to try sushi in Tokyo
With multiple locations in Tokyo, Sushiro is a great chain restaurant specialising in sushi.
Kyubey, one of Tokyo's most famous sushi stalwarts, can be found in the upmarket Ginza district at 8 Chome-7-6.
For a Michelin style experience, three-starred Sushi Saito is located in Minato, ARK Hills South Tower, 1F – but keep in mind that it only seats eight people and a place should be reserved months in advance.
For a day-to-day experience, take in one of the many conveyor belt sushi restaurants in Tokyo.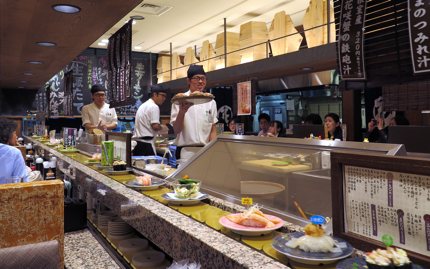 2. Yakitori
Yakitori is cuts of chicken (or other meats) that are skewered by 'kushi' (typically a bamboo stick) and grilled over hot charcoal. Considered as a type of 'fast food', yakitori is flavoured with a variety of sauces, although our top picks are soy sauce and yuzu kosho.
You will find yakitori served just everywhere across Tokyo's food stalls, informal izakaya (Japanese bar) and even in gourmet restaurants. As with sushi, there is yakitori to suit every price point in Tokyo.
Where to try yakitori in Tokyo
Pick a direction – any direction – and go. There are so many places serving great yakitori. As it is so embedded in the Tokyo dining experience, it is likely that you will be having yakitori multiple times during your stay in Tokyo.
Visit Omoide Yokocho (Memory Lane) – a network of narrow alleys near the West Exit of Shinjuku Station. There are plenty of yakitori stalls around here.
Alternatively, visit Tokoshima (2-8-10 Sangenjaya, Setagaya) which many reckon is one of the best yakitori restaurants in Tokyo.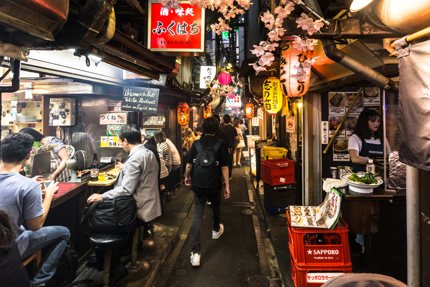 3. Monjayaki
Monjayaki is a dish that you are not likely to see beyond Kanto (the region encompassing Tokyo). Comfort food to many, monjayaki (or just monja to the locals), is a type of pan-fried batter with finely chopped or grated ingredients liberally strewn across the batter mix on the griddle.
On first sight, it may not look the most appetising dish, but there is a reason why it is so popular – it is incredibly delicious, and versatile too, as you can top it with all sorts of ingredients, anything from cheese to crispy noodles.
Where to try monjayaki in Tokyo The top location for monjayaki has to be Tsukishima, affectionately known as the monjayaki district. Located in Tokyo Bay, this man-made island features 70+ restaurants specialising in this local favourite.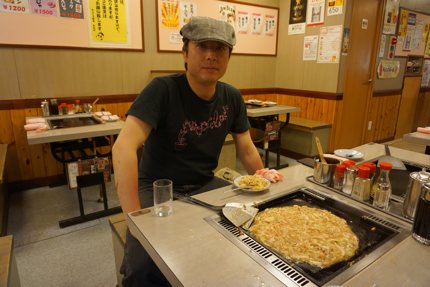 4. Cute foods
In Japan, cuteness (kawaii) is more than just a style or a look – it is engrained in the culture. Back in the old days, cuteness had a negative connotation as it was used by Japanese men to describe women as 'child-like'. But the concept was repurposed during the 20th century to create a whole culture of cuteness that has charmed not only Japan, but many millions of people around the world too. Hello Kitty and Pokemon are two famous examples of kawaii properties that have become worldwide phenomena.
So with Japan's love for food, it is no surprise that you will find plenty of kawaii foods. Some are based on famous kawaii properties, such as the delightful and delectable Totoro cream puffs (based on the world-famous animated film from Studio Ghibli, My Neighbor Totoro) and donuts decorated with depictions of kawaii animals. Either way, you will find a lot of unique kawaii foods that will not only leave your stomach satiated, but also your 'cute aggression' feels too.
Where to try cute foods in Tokyo
Find popular Totoro cream puffs exclusively at Shirohige Cream Puff Factory at 5-3-1 Daita, Setagaya.
Delightful animal-styled donuts are common but the cutest (and most environmentally-friendly) ones are available at Floresta Donut chains around Tokyo.
Kawaii isn't just all about sweetness – you'll also find Hello Kitty burger plates (complete with pink burger buns) at the popular Character Food Court in Sanrio Puroland amusement park, Tama New Town.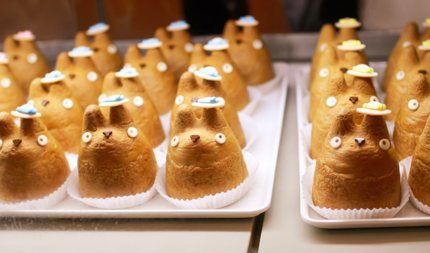 5. Ramen
You can't visit Japan without trying ramen. Originally introduced to Japan by way of Chinese immigrants, ramen is an adaption of Chinese wheat noodles accompanied by roasted pork in a broth. Since the 19th century, ramen has evolved into a distinctly Japanese dish. Today, there are easily a few hundred types of area-based ramen variants in Japan.
In Tokyo, there is a staggering number of 5,000 eateries specialising in ramen within the city alone – you can have it in a restaurant brought to you by wait staff or you can enjoy it while standing up (in budget cafés that do not offer seats but you can rub shoulders with salarymen).
Where to try ramen in Tokyo
The original Ippudo Ramen – which now has restaurants internationally – is a must-visit. Ippudo has several outlets in Tokyo including one in Ginza.
For the ultimate ramen experience, be ready to queue and snag a seat at the Michelin-starred Japanese Soba Noodles Tsuta at 3-2-4 B1 Nishihara Shibuya-ku.
Vegans, vegetarians and those looking for a slightly different ramen experience may want to seek out the T's Tantan chain, located in various locations around the city (including, rather helpfully, in Tokyo station).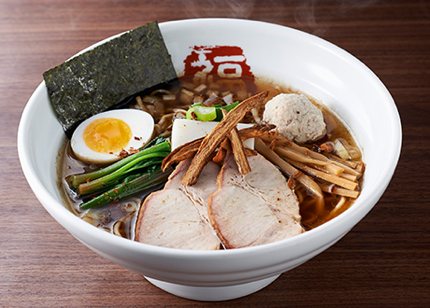 6. Kaisen-donburi (seafood ricebowl)
Like ramen, seafood donburi has cheaper variants that make a great meal for those who are travelling around Tokyo on a budget. This dish is also filling and packed full of nutrition.
The term 'donburi' essentially translates as a bowl of cooked rice topped with a variety of foods. In kaisen-donburi, you can find seafood such as shrimps, tuna, crab, sea urchin and salmon roe. If you don't like seafood, order one that is topped with beef or pork.
Where to try kaisen-donburi in Tokyo
Many of the tastiest, best-priced options are available at Ginhachi at 2-9-12 Ginza
A slightly pricier option is Tsujihan at 3-1-15 Nihombashi.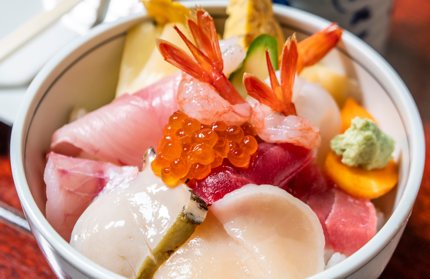 7. Craft beers
There are many locations around the world where you just have to try the local craft beers and Tokyo is absolutely one of those places. The art of craft beer has been steadily growing in Japan over the years and there are plenty of fantastic little bars that offer a social experience and unique vibes.
Where to try craft beers in Tokyo
The tiny IBREW (2-11-7 Yaesu, Masumi Building) is just a short walk from Tokyo Station. The beer menu changes almost daily, offering different styles of craft beers on tap. IBREW also has several outlets across Japan.
Near Gotanda Station, Craftsman (2 Chome-18-3) also offers excellent craft beers on tap, as well as some great complimentary food options.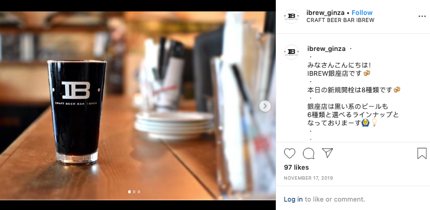 8. Whiskey
While Campbeltown in Scotland was once considered the whiskey capital of the world, one wouldn't be questioned today if they were to bestow that title on Tokyo. The Japanese people love whiskey and the world loves Japanese whiskey, which only means the whiskey scene in Tokyo is incredibly vibrant.
Where to try whiskey in Tokyo
Hibiya Bar Whisky-s at 3-3-9 Ginza.
High Five at BF 5-4-15 Efflore Ginza 5 Building.
Zoetrope at 7-10-14 Nishi Shinjuku.
Appre Japanese whisky and sake bar at Nonbei Yokocho 1-25-9 Shibuya.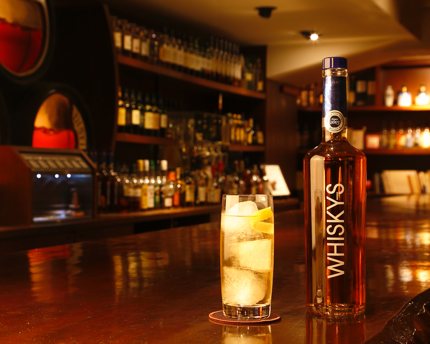 9. Sake
When talking about Japanese alcoholic beverages, we'd be remiss to ignore sake. This traditional Japanese beverage is made from fermented rice and water. As such, the best sake comes from regions with good access to clean, pure water sources. As Tokyo is a cultural hub of Japan, you will find all the best Japanese sake in the city too.
Where to try sake in Tokyo
Kuri Back Japanese bar (庫裏 くり 和酒場) at various locations, including one at 3 Chome-19-4 Shinbashi.
Appre Japanese whisky and sake bar at Nonbei Yokocho 1-25-9 Shibuya.
Akita's sake bar (1-4-12 Kabukicho, Shinjuku).
Kurand sake market (3-9-9 Shinjuku, 4F Watasei Tama Building).
It is also worth going on a tour to one of the breweries, but you must pre-book to avoid disappointment.
Ishikawa Brewery (1 Kumagawa, Fussa-shi) is about 1 hour from Shinjuku station by train (take JR Ome line). Alight at Haijima Station and walk 20 minutes to the brewery.
Ozawa Shuzo (2-770 Sawai, Ome-City) is about 1 hour and 30 minutes from Shinjuku station by train (take JR Ome line). Alight at Sawai Station and walk 3 minutes to the brewery.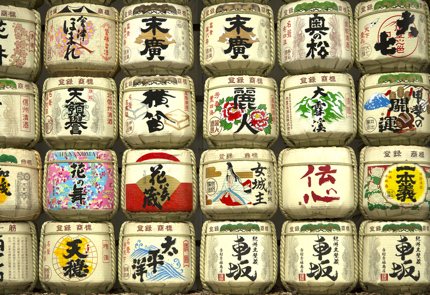 10. Japanese cheesecake
Finishing off our list, it seems appropriate to leave things on the sweet note of a very popular dessert in Japan: Japanese cheesecake, which is very light and fluffy in comparison to the weightier cheesecakes in the West. Additionally, Japanese cheesecake also contains less sugar, making it a friendly option for those who are dieting.
Where to try Japanese cheesecake in Tokyo
Cheese Garden (either at Ikebukuro and Sumida) is a great place to get the authentic Japanese cheesecake experience.
PABLO (Akihabara and other locations) is a favourite among the Tokyoites for providing something totally different: cheesecakes that resemble pies.
If you want something a bit richer and a bit different, try out Buono's small, rich cheesecakes. The address is 1-Chome-9-1 Marunouchi, Chiyoda.
Before you go, check out:
If you liked this post, you might also like: