London has a healthy population of Americans and naturally, the city offers an excellent range of classic American dishes
Across London, restaurants serve up dishes inspired by foodie capitals like New Orleans, Nashville, Kansas, and Boston. Forget the classic burgers and pizza, and try one of these American originals instead:
Gumbo
The state of Louisiana is considered one of the main food destinations in the USA, and Gumbo is the official state dish. It's a time-consuming stew of seafood, sausage and vegetables, fantastically rich and spicy, and ladled over rice. Homemade gumbo will often be left to simmer all day, and achieving the correct balance of spices is considered an artform.
Where to try it: The Fat Bear (61 Carter Lane, St.Paul's) is a cosy restaurant serving up an impressive selection of authentic American soul food, and their Gumbo is legendary. If you're not a meat lover, there's a vegan version too.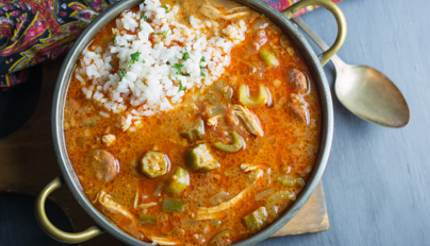 Hot Chicken
Make no mistake about it: real hot chicken is hot. A speciality of Nashville, Tennessee, it consists of a portion of deep-fried chicken rolled in a thick, spicy paste and served on white bread with gherkins. Hot chicken typically comes in several grades of spiciness, and you have to either be brave or insane to sample the hottest.
Where to try it: Stagolee's Hot Chicken & Liquor Joint (453 North End Road, Fulham) is the main place to set your tastebuds on fire. Wash down the spice with house-made sweet tea, a traditional soft drink from the southern States.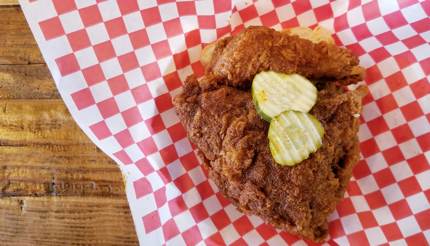 Beef Brisket
The trick to perfect barbecue brisket is to cook it 'low-n-slow', letting the smoke penetrate the meat for hours until it practically falls apart. Americans are the undisputed masters of the BBQ, and hold championships where people from around the world can try to compete with the best. If you don't want to stand in front of a grill or smoker in the heat of summer, you can save yourself some effort and let the professionals do it. The results might be better, too.
Where to try it: Sit down on the terrace at Smokestak (35 Sclater Street, Bethnal Green) and tuck into a brisket bun, or pre-order a 15-hour smoked whole brisket to collect. You'll need some help to eat it though, as the cooked weight is an impressive 3kg.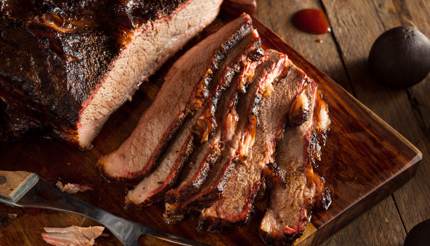 Boudin
Pronounced boo-dan, this sausage made from pork, rice and spices is a staple in Louisiana, particularly around Lafayette and Baton Rouge. It's a street food, it's in supermarkets, there are restaurants devoted to it, it's eaten for breakfast, lunch and dinner; basically, there is no such thing as too much Boudin. It can be fried, grilled, or cut into pieces.
Where to try it: Stillwater Bar (206 Trinity Road, Balham) serves Boudin bites and even a Boudin scotch egg. Don't forget to order one of their fantastic Bloody Mary cocktails as well.
Lobster
The big USA isn't just about meat – they love seafood, too! Oh, and they love their seafood big. Grilled, boiled, served whole or chopped up in a sandwich, lobsters are the ultimate indulgence and can be challenging for beginners. Don't be afraid to use your hands; it might not be the most elegant food to eat, but you won't regret it. If you really don't like the look of a whole lobster, try a classic lobster roll instead.
Where to try it: Big Easy (12 Maiden Lane, Covent Garden) specialise in super-fresh lobsters that sit in giant tanks around the restaurant. A bit of garlic butter is all you need, and soon you'll find yourself in seafood heaven.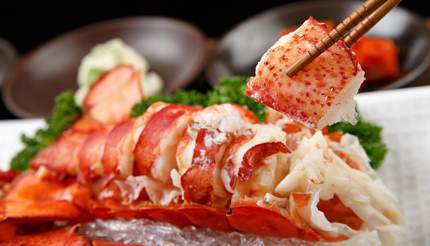 Sloppy Joe
The Sloppy Joe seems like an unlikely combination: it's part beef chilli, part sandwich, and very difficult to eat. Still, it's an enduring classic that has won many hearts, and you can even find variations served on pizza and hot dogs. A good Sloppy Joe is generous, flavourful, and it will probably fall apart a few times. Like many American dishes, it's not elegant, but that just makes it even better.
Where to try it: Roadhouse (35 The Piazza, Covent Garden) is the place to go for un-elegant, fun Americana. Pop in at Happy Hour, join in a lip sync battle on stage, or simply enjoy watching the bartenders throw bottles around.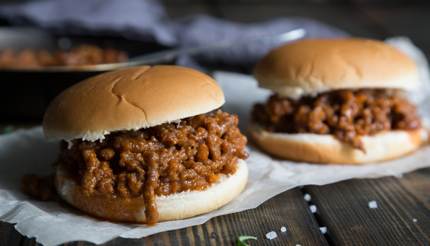 Short rib
Short ribs are a beef cut taken from the rib, and can be cooked either with or without the bone. They're larger and meatier than pork ribs, and popular across the United States, including Hawaii where they are cooked 'Maui style' with soy sauce, ginger, and brown sugar. A classic grilled short rib, blackened on the outside and flavourful on the inside, is hard to beat.
Where to try it: You can get pretty much any meat at Texas Joe's (8-9 Snowsfields, Southwark) but their short rib is particularly good. There's no need to book, just walk in.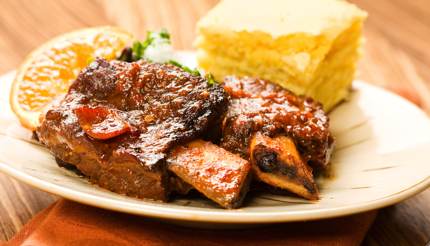 Bismarck Pancake
Anyone from Yorkshire might be horrified to see a Bismarck pancake; it does look a lot like a giant Yorkshire pudding, but it's never served with a roast or gravy. Instead, in 'Middle America', descendants of German immigrants cover this giant oven pancake with everything from berries and sugar, to strawberry jam or even chicken. It's an indulgent treat to share, and a classic example of American home cooking.
Where to try it: Order a large pancake with fried chicken and maple syrup at Spuntino's (61 Rupert Street, Soho). It might take a while to prepare, but it's well worth the wait.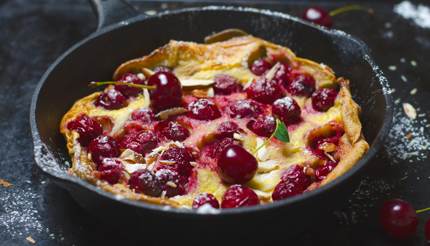 Mint Julep
Before the word 'cocktail' had even been invented, Mint Juleps were being served up in households and taverns in the south. Some 250 years later, they are as popular as ever, and a whooping 10,000 bottles of bourbon are used to make over 120,000 Mint Juleps for spectators at the Kentucky Derby horse race. It may be a simple mix of garden mint, whiskey, sugar and ice, but sometimes simplicity is the best.
Where to try it: Kansas Smitty's (63-65 Broadway Market, Hackney) has a whole menu dedicated to this classic drink. Grab a seat in the corner and enjoy a bit of live jazz while you're there.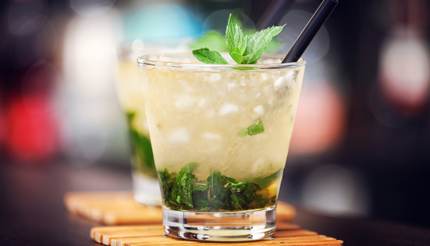 Rye Whiskey
Once upon a time, rye whiskey was a speciality reserved for Americans, and very little was exported abroad. However, a renewed interest in the spirit has caused production to boom, and brands struggle to keep up with demand from around the world. Rye was a popular ingredient for cocktails in the 19th Century, so it's worth trying it in classics like the Manhattan and Old Fashioned. Of course, you can also drink it neat.
Where to try it: You won't be surprised that Jackson + Rye (56 Wardour Street, Soho) has a very large selection of rye whiskies behind their bar.