Creativity is the beating heart of the cocktail industry, and it shows in the constantly changing trends that define it. Here are six of the biggest ones
Just like the drinks themselves, conventions in the cocktail world tend to get shaken. Whether it's a vibrantly coloured Blue Lagoon or a hangover-busting Bloody Mary, the drinks are changing almost as fast as the trends behind them. Here are 6 of these trends that you can expect to see in a bar near you soon.
1. Back to the future
Forget sticking a sparkler in your drink or creating some uppity sensory experience, if you want a real drink then you need to go back to where it all started. The classics are making a comeback as bars are reviving the Pina Coladas, Tom Collins' and Old Fashioneds that began the cocktail revolution. Simple flavours, original recipes, and tried-and-tested combinations make all of these drinks classy choices. Looks like the old boys have still got it.
2. Keep it local
It's not just our food that we want to keep local, but also our drinks. Or more likely the ingredients that go in to them. So for cocktails that means finding herbs, spices, fruits and other ingredients that all have a local or artisan feel to them. From naming the farm or the area they come from people want to know what and from where they are drinking.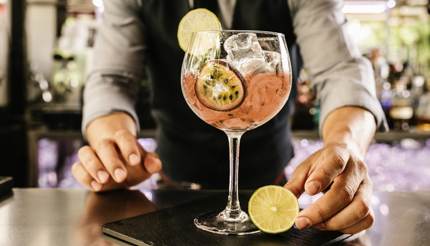 3. The Healthier the better
Just because it's a drink doesn't mean it can't be healthy. If you can tap in to the latest diets and health trends then you're on to a winner, which means keeping lots of kale, elderflowers, pomegranates or blueberries close to hand. It helps that many of these ingredients also happen to be very vibrant flavours, leading to some surprisingly punchy cocktails that'll have you wondering why you didn't embrace the veg life earlier.
4. Lower-alcohol and no-alcohol
The words "drink responsibly" get thrown around a lot, but what if you didn't drink alchohol at all? That's the thinking behind a growing wave of 'mocktails' sweeping through bars. Part of their increasing popularity comes from the massive creativity behind them, as bartenders are given free reign to whip up whatever mouth-watering concoctions they can think of. In fact they're so popular that dedicated mocktail bars are beginning to spring up all over the place. Here's to not having to deal with that hangover ever again.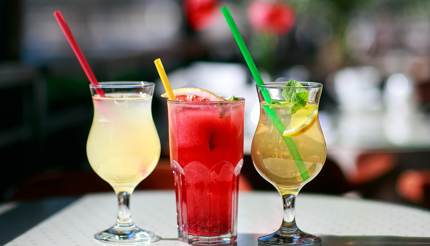 5. All things sparkling
Sparkling wine has captivated the tongues of the world, so is it any surprise that the fizz is finding its way into cocktails too? Not only are there plenty of options for introducing popular sparkling wines into your drink, but new concoctions are using them to come up with some truly inspiring creations. Prosecco and Cava lead the way, but expect the bubbles of many other wines to be gently popping in the surface of your drink very soon.
6. Sweet and sour and all things spice
It seems we have a love affair with contrasting flavours. From sweet and sour pork to salted caramel, apparently sticking two opposites together just works sometimes, which is perhaps why our drinks are starting to reflect this. Bars are bringing in crazy combinations that look disastrous but taste anything but, so it's time to move past your doubts and give it a go. If you've ever thought that nobody would be foolish enough to mix Scotch whisky, cherry brandy and orange juice together, then have we got news for you. If you're not feeling that adventurous then try adding a dash of turmeric to your drink, another increasingly popular addition.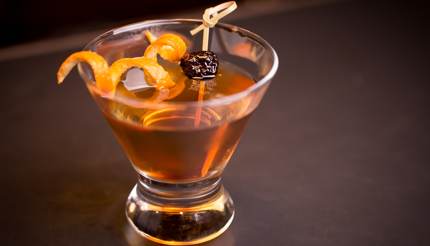 Remember not every cocktail bar tender you see is as clever as you might think. The majority now use pre-made or pre-batched cocktails either created on-site or bought by a specialist company like Funkin Cocktails, in order to adhere to specific recipes. This is mainly to ensure that your cocktail has the same consistent quality each time.
If you really want to get the creative side working then move away from the menu, look for the ingredients available and see what you can make work. Challenge your bartender to come up with something, give them creative freedom and see what the two of you can come up with together. Whichever route you go down, you'll end up with a drink to remember.
Before you go, you might like: