After much indulgence in December, January is often the month in which you start to exercise and go dry.
Our writers are doing just that in fact. So, they got together and shared their top 3 favorite Mocktail recipes that are actually good for you.
Moscow Mule Mocktail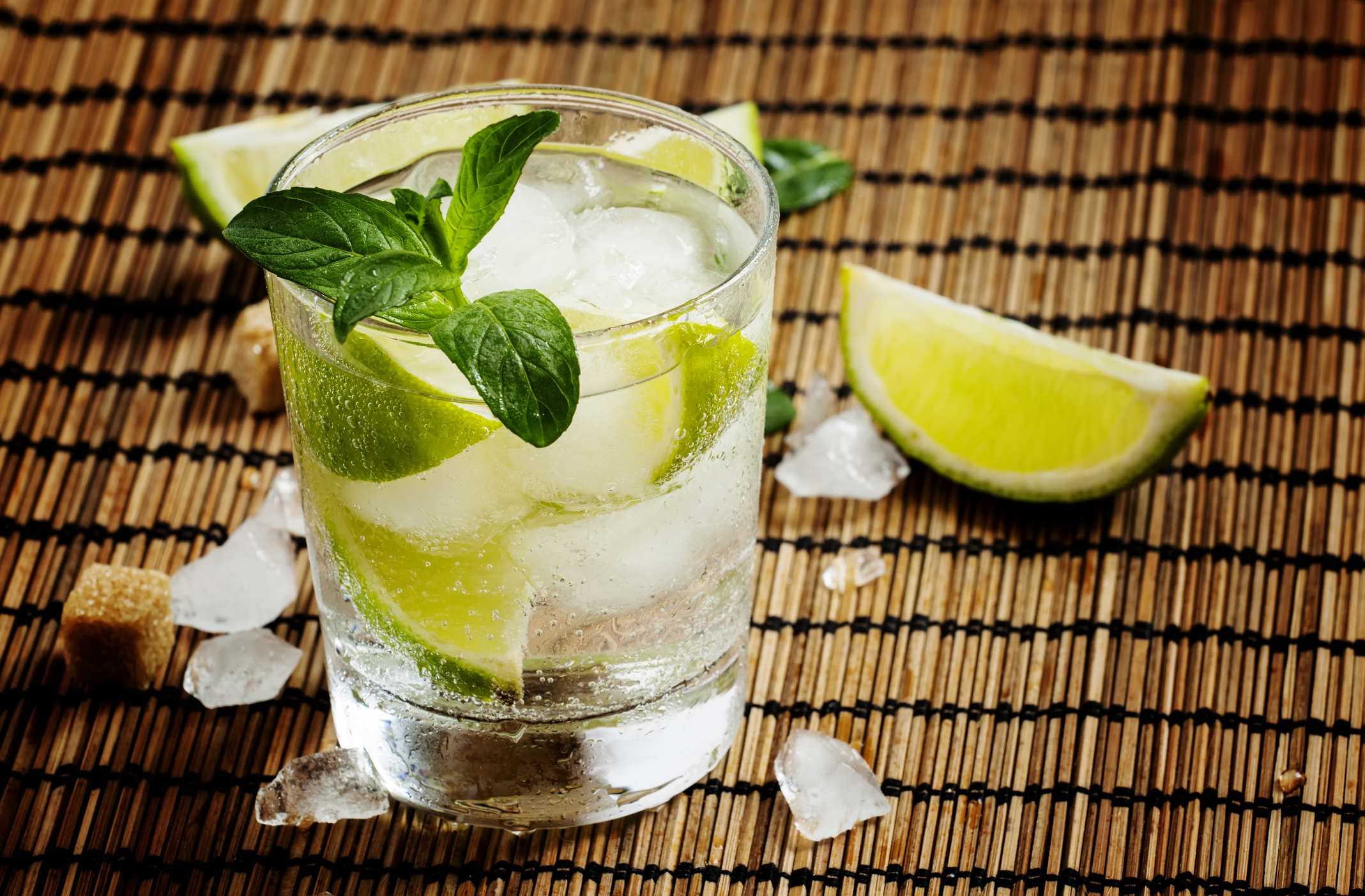 There is nothing quite like starting the year with a refreshingly bright flavour of limes. Made with 1/2 –cup ginger beer, 3-tablespoon freshly squeezed lime juice, 3-tablespoon club soda and some crushed ice, this mocktail will make you feel better instantly. According to the American Diabetes Association, citrus (including limes) is one of the top 10 superfoods for a number of reasons: they are high in soluble fiber which helps to regulate the body's absorption of sugar into the bloodstream. Limes also contain flavonoids which have antioxidant and anti-carcinogenic properties.
Even though it's a mocktail, you can still follow the Moscow Mule aficionados and serve your mocktail in copper mugs. Not only is copper malleable and a good thermal conductor, many believe that copper actually helps to improve the quality of your drink by removing the impurities and harmful microbes with its positive charge.
So, get your copper mugs out and enjoy this incredibly refreshing drink.
Cranberry & Apple Cider Punch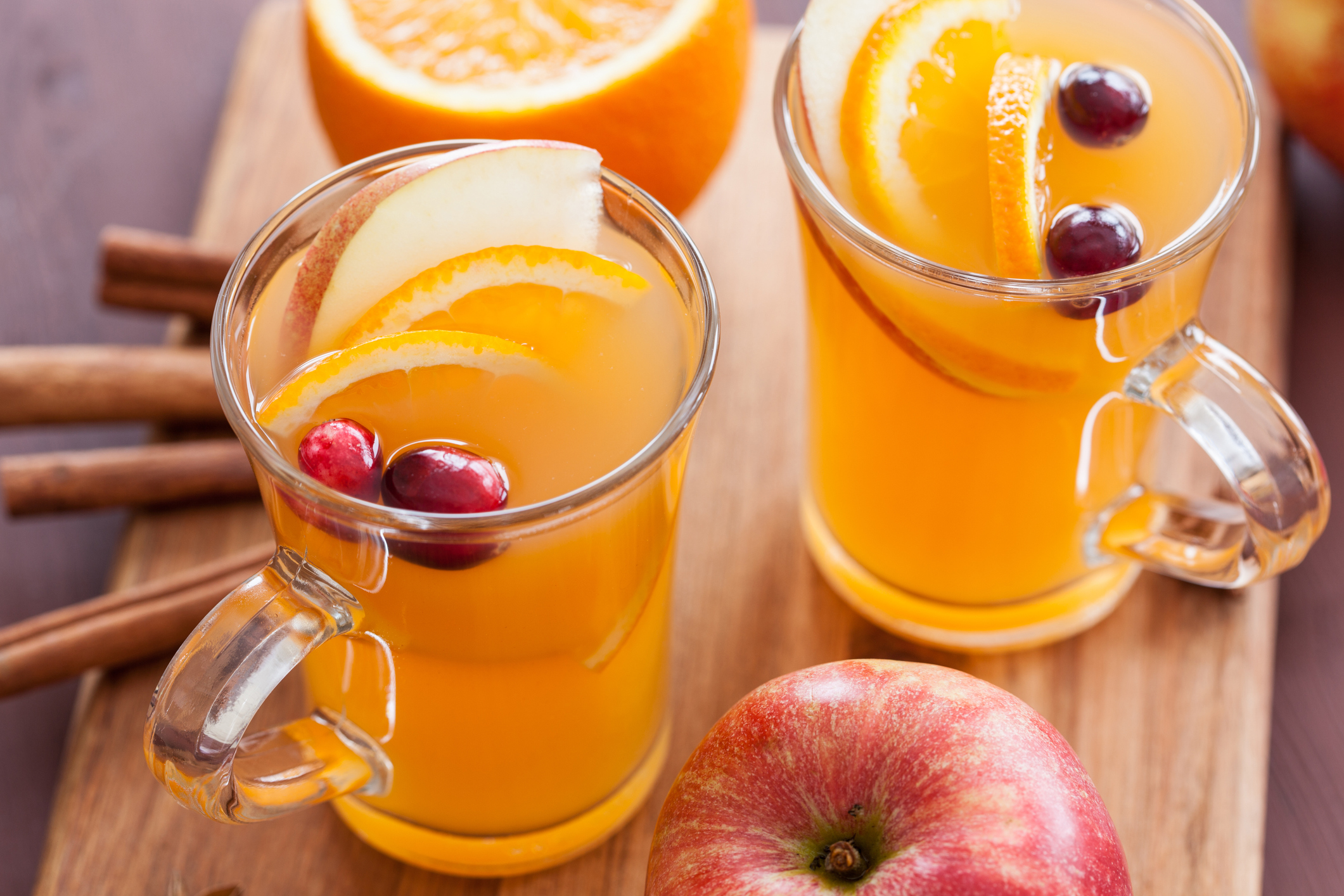 The term 'apple cider' refers to the unfiltered non-alcoholic beverage made from apples in America, though it also means alcoholic drink in the UK and Europe. As this is for dry January, we'd advise our European readers to use apple juice instead. This recipe calls for 1-cup chilled apple cider or unfiltered apple juice, 3-tablespoon unsweetened cranberry juice and a good splash of ginger ale. Garnish it with fresh cranberries if you like. One of our writers opted to put a heaped tablespoon of fresh cranberries, two apples and ice cubes in a blender, then add a splash of ginger ale – so fresh and tasty.
Cranberries contain Proanthocyanidins which prohibit E. coli bacteria from binding itself to the bladder walls, helping to prevent and relieve urinary tract infections. Unfiltered apple juice is rich in potassium, helping the production of protein and muscle in your body. Mixing the two yields many benefits.
Virgin Mary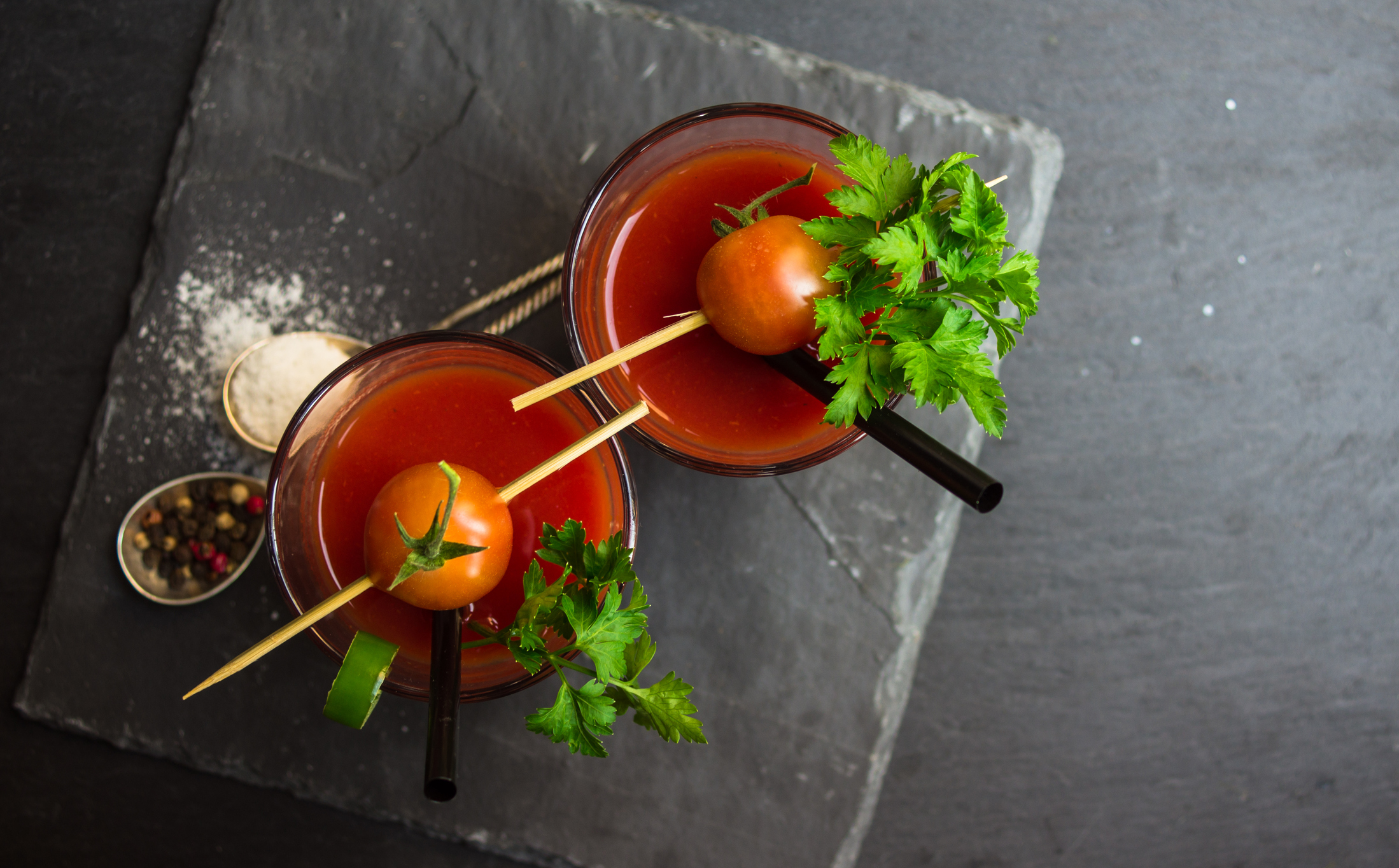 This non-alcoholic version of Bloody Mary is simply a great drink to enjoy especially in a cold winter morning and let the generous splash of Tabasco sauce clear your sinus congestion.
In a 2015 study, researchers in Taiwan found that tomato juice significantly reduced body weight, body fat, BMI, and serum levels of cholesterol, among other benefits. So grab your tomato juice and make a Virgin Mary today.
If you are an adventurous foodie and partial to spring onions, then we would recommend this Virgin Mary recipe from the BBC which is made with passata, spring onions and chives, along with other traditional ingredients. Give it a try and you may become a convert.
This article was updated on 02 Jan 2019.