Bordeaux is synonymous with fine wines and French elegance, WorldTravelGuide works with Wine Paths to highlight the best kept secrets of Bordeaux
Be it getting named Europe's Best Destination in 2015, opening an exclusive wine museum called La Cité du Vin or recently reducing the train journey from Paris to just two hours, this charming city in the south-west of France will give you a host of reasons to wander around its pretty, ornate streets.
But with so many different places to visit and wines to taste, planning a wine-holiday in Bordeaux can become a challenge. Wine Paths, a website dedicated to luxury wine travel across the best wine regions in the world, has put together a list of 10 experiences you cannot miss when visiting the beautiful city of Bordeaux, France's quintessential wine region.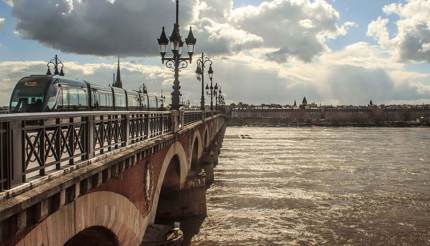 1. Interact with wine at La Cité du Vin
No trip to Bordeaux is complete without a visit to the stunning wine museum that stands tall along the Garonne river. La Cité du Vin, which opened its doors in June 2016, houses a comprehensive (and interactive) audiovisual sensory tour about the world of wines and viticulture: you'll learn about winemaking techniques and what makes each cepage truly unique. The museum also has an exclusive wine bar with a remarkable cellar along with some fine-dining restaurants. Visit the panoramic restaurant Le 7 for breathtaking views of Bordeaux, while tasting dishes based on seasonal, regional produce.
2. Admire art at the Cultural Institute Bernard Magrez
If art and gastronomy hold interest to you, then make a trip to this cultural hub. With regular art exhibitions from up-and-coming artists and veterans of the industry set up right next to a two-Michelin-starred restaurant by Pierre Gagnaire, you will get a real taste of the French savoir-faire and refinement. Don't forget to indulge in great wines too, as the institute's patron Bernard Magrez is the sole owner of four wine estates in Bordeaux.
3. Get inspired at L'Intendant Grands Vins de Bordeaux
This wine shop, housed in a unique hotel, is located in the heart of the city – just across the street from the 18th-century style Grand Theatre. L'Intendant is a hallmark in the Bordeaux wine scene: over 15,000 bottles – including all the Grands Crus – are presented artistically with an aim to offer a library of prestigious Bordeaux wines for buyers.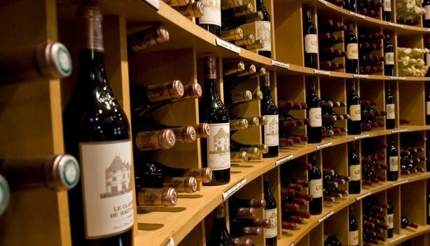 4. Stay at Le Saint James Hotel
Nicknamed the "balcony of Bordeaux" for its panoramic views, this hotel has long drawn gourmets and gourmands, those who love art and art de vivre. Each of the immaculately designed bedrooms boasts spectacular vistas of the surrounding vineyards in the beautiful village of Bouliac. Le Saint James is also home to a one-Michelin-starred restaurant. Just a few minutes away from the centre of the city, this Relais & Châteaux hotel is perfect for anyone wishing for luxury, comfort and serenity.
5. Dine at Le Pressoir d'Argent Gordon Ramsay
Nestled right in the heart of the city, this two-Michelin-starred restaurant is a must-try gourmet experience when in Bordeaux. With a menu designed by celebrity chef Gordon Ramsay himself, the Le Pressoir d'Argent manages to perfectly combine the famous local products with a large variety of Bordeaux wines.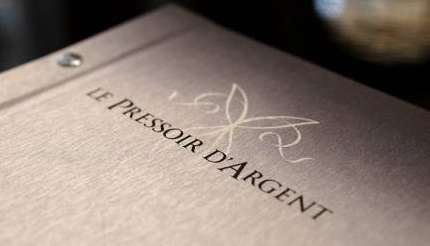 6. Unwind at Les Sources de Caudalie
A one-of-a-kind palace resort in the heart of the wine region of Pessac-Leognan, Les Sources de Caudalie features a Michelin-starred restaurant and is in close proximity to the prestigious Château Smith Haut Lafitte. It is here that the world-famous Caudalie beauty products range was launched. With a gorgeous spa and treatment room specialising in vinotherapy, Les Sources de Caudalie offers the perfect way to unwind after a day full of wine tasting activities.
7. Explore the medieval village of Saint Émilion
On the right bank of Bordeaux lies the quaint appellation of Saint Émilion, a UNESCO World Heritage site with wines revered all over the world. This impressive wine region houses a number of magnificent wineries which offer tailor-made wine tours. Wine Path runs a full-day tour which includes visiting the underground monuments and seeing modern wineries with cutting-edge techniques.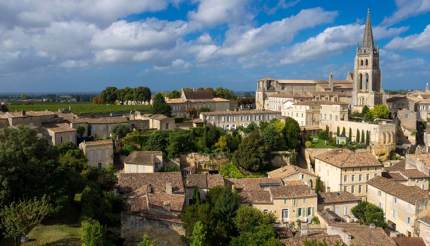 8. Visit celebrated wine estates in Médoc
Housing some of the biggest names in the Bordeaux wine industry, this region is widely renowned as the Mecca for wine connoisseurs. Exclusive and behind-the-scenes wine tasting tours to the big châteaux like Château Pichon Baron, Château Beychevelle, Château Latour Carnet, among others, are a unique opportunity to discover these wine gems when on the left bank of Bordeaux.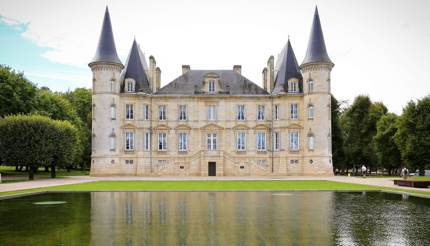 9. Soak in the sun at Arcachon
Bordeaux is close to a superb and protected spot on the Atlantic coast: the Arcachon Bay. This beautiful bay is backed by a dense pine-forest and flanked on one side by the Dune du Pyla – Europe's highest sand dune that rises to some 110m over the sea. Enjoy the sea-breeze, take in the stunning views of the ocean and soak in the sun as you feast on fresh oysters paired with crisp white wine.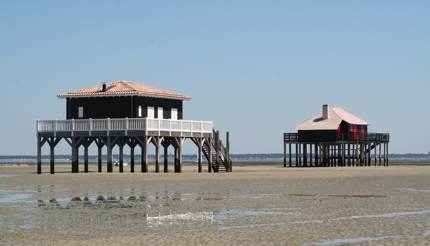 10. Sweeten it up in Sauternes
The wine region of Sauternes specialises in wines that are as sweet as nectar. They are made with grapes that have been affected by Botrytis cinerea, also known as noble rot, which dries up the grapes and partially turns them into raisins. Visit renowned wine estates such as Château Guirard, Château Lafaurie Peyraguey or Château Clos Haut Peyraguey for a wine tasting tour and enjoy a sweet end to your adventure in Bordeaux.
Plan your next visit to the enigmatic Bordeaux and seek out the unique wine tours with Wine Paths. Before you go, check out: