Germany isn't your typical wine country, but they make some of the best wine in the world
German wine may be one of the world's best-kept secrets. For over 2,000 years, the Germans have pioneered vineyard practices and winemaking techniques to create some of the most complex, delicious wines on the market. It can be confusing to navigate a German wine label, but we have made it easy for you with this informative overview of German wine.
The Vineyards
German viticulture practices and their unique climate are what make the country's wine truly stand out. The northern latitude means that summers are mild and allows for a longer growing season. This also permits the grapes to ripen at a slow and steady pace, letting the natural sugars develop while maintaining their acidity.
Soil diversity and regional differences in humidity mean there is plenty of variety in terms of vineyard conditions. Germany is split into 13 distinct wine-growing regions, each one possessing different traits that highlight unique flavours in the grapes.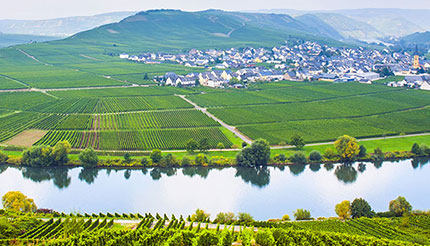 Many German vineyards are planted on steep slopes near rivers – this means sunlight and warmth can bounce off the river and giving precious time for the grapes to ripen properly. For this reason, the valleys around the Mosel River and its tributaries are considered one of the most successful wine regions in Germany. One drawback, however, is the topography makes mechanisation impossible, meaning any harvest is done with manual labour.
The Grapes
Every good wine starts with good grapes. Germany is home to nearly 135 different varieties of grapes, each one capable of being made into an incredible wine. The sugar levels at the time of harvest are especially crucial to the Germans, and this means carefully planning the ripeness of the grapes before harvest. Ripe grapes produce simple, light wines while very ripe and overripe grapes create sweeter, more complex flavours.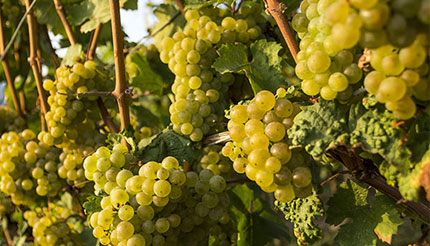 Germany primarily produces white wine, with nearly 65% of vineyard space dedicated to 100 different varieties of white wine grapes. Of these, the most popular varieties are Riesling and Muller-Thurgau. However, red wine has become more popular in the past two decades, and Germany now has around 35 varieties of red wine grapes, with Spätburgunder and Dornfelder being the most popular.
Dry versus Sweet
German wine is usually described in a range of dry to fruity or sweet. Dry wines will typically bear the words "Halbtrocken", "feinherb", "classic" or "selection" on the label. If not, you can expect the bottle to be a little sweeter. Though dry wine is the most popular, Germany is also known for their Auslese and Eiswein wines. These dessert wines are particularly fruity and have wonderfully concentrated flavours and aromas.
Popular German wines
Riesling
Riesling is one of the oldest varieties of white wine, and one of Germany's most popular. Over half of the world's Riesling grapes are planted in Germany. Riesling can be anywhere from very dry to very sweet, depending on how ripe the grapes are when they are picked. These wines tend to be slightly acidic and usually have hints of apple, peach or botrytis, a rot that actually gives the wine a honey-like flavour. They have an incomparable complexity that means they pair well with food, usually spicy and sweet-and-sour flavours.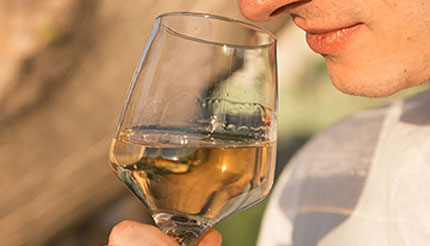 Spätburgunder
Don't be intimidated by the language barrier, Spätburgunder is merely the German name for Pinot Noir. Often associated with the Burgundy region of France, Pinot Noir was embraced by the Germans after French religious orders brought it to the rest of Europe during their missions in the 12th century. Spätburgunder is typically very fruity and sweet, sometimes with undertones of spice. These full-bodied wines pair well with meats and Asian flavours. There is even a rosé variety of Spätburgunder, called Spätburgunder Weissherbst.
For more on Spätburgunder and other German red wines, you can check out this article Red wine in the Mosel.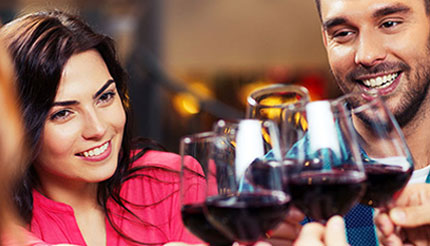 Trockenbeerenauslese
This is considered the most elegant of all German wines. Trockenbeerenauslese is made from handpicked grapes that have been almost completely dried. It has a unique concentrated sweetness that makes it a perfect dessert wine. Because of the labour-intensive process, Trockenbeerenausleses are highly coveted, and usually only served on very special occasions.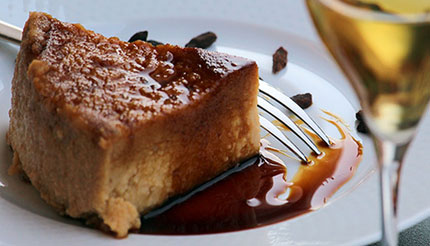 With so many different factors, there is a German wine for every occasion and preference. Prost. 
For more information, check out Wines of Germany.