Riesling is one of the oldest types of white wine in the world, and the Germans do it better than anyone
Despite centuries of expert winemaking, Germany remains a country solely associated with beer. While there might not always be a cry from the public for German wines, the enthusiasm of wine geeks and experts is very real and infectious. Riesling remains the most recognisable of all the German grape varieties, and this white grape from the Rhine region has been enjoyed since the middle ages. In recent years, German Riesling has experienced a resurgence in popularity around the world, and the variety of the styles means that every wine lover is likely to discover new gems again and again.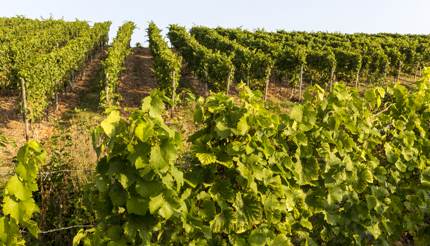 To celebrate the origin and beauty of this terroir-expressive grape, Wines of Germany kicks off their '31 Days of German Riesling' campaign every year on the 1st of July. Last year the campaign was spread across 67 towns and cities in the UK and reached an estimated 2.65 million consumers on social media. This year the campaign plans to be bigger than ever, with more participants and a brand new logo.
While Wines of Germany only asks retailers to carry wines from two producers, Pantry & Co in Highams Park have taken it a step further by introducing 31 new wines to their collection. These new selections are available by the glass, alongside food pairings and events. Award-winning wine buyer Joan Torrents is confident that the public will be receptive. "We have seen an unprecedented interest in the grape amongst our customers", he says of Riesling, "and consumers are more open-minded than before. They are keen to explore, especially in a safe environment like the one we provide at Pantry where they can taste before ordering." With such an extensive list, customers are able to create a 'journey' for themselves through the regions of Riesling producers, ticking off the labels day by day.
The selection is definitely approachable, with a 125ml glass starting from £5, up to a more premium £21. The popular Pfalz and Mosel regions have received the most interest, but there are also experimental orange wines for people to discover, and many are surprised by the freshness and rounded flavour of off-dry wines. "We are delighted at getting people to discover the diversity of German Rieslings", says Torrents. It is this diversity that is so hard to beat.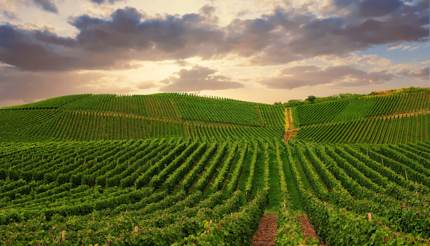 Classic producers are coming up with eye-catching labels to attract interest, such as the Sex, Drugs and Rock 'n Roll Riesling from Emil Bauer & Sohne, and Die Antwort ist Riesling from Kloster Ebernach. The combination of the new and old is becoming a trademark of German wine, and the wide range of styles means there is something for everyone when it comes to food pairings. Torrents suggests tapas with Trocken (dry) styles, but "[medium-sweet] Kabinetts have no match when consumed with cheese boards." For an aperitif occasion, he recommends the off-dry styles.
As interest grows in Riesling, Western producers are trying to outdo their German counterparts. However, German wines still reign supreme. "Comments like "wow, I did not know that I would like Riesling until I tried this one" seem to be common", says Torrents. Perhaps it's this element of surprise that really sets German Riesling apart today.
If you liked this, you might also like: