Boston's culture is shaped by its geography and history, and its food is no exception, with each local dish providing a unique taste of this fascinating city
Boston is a melting pot of cultures, with it's large Irish and Italian populations influencing its food and drink. You can't avoid a visit to the historic North End, a mecca for authentic Italian food. It's narrow cobblestoned streets, hole-in-the-wall bakeries, and family-run eateries make you forget just what country you're in. Venture into one of Boston's many Irish pubs for a pint and a burger and it's a different vibe completely. And with its proximity to the ocean, Boston is also the perfect place to try a myriad of fresh fish dishes.
Lobster roll
Extremely popular in the Northeast, especially in places along the coast, lobster rolls are a staple of Bostonian culture and its surrounding beach towns. Heaps of fresh lobster meat mixed with mayonnaise, spices, and lemon is stuffed into a buttered roll and often served with a side of coleslaw. Be prepared to get messy.
Where to try: James Hook and Co. (440 Atlantic Avenue) is a small shack right on the harbour known for its simple yet classic lobster rolls – no frills or messing around, just delicious fresh lobster in a plastic basket.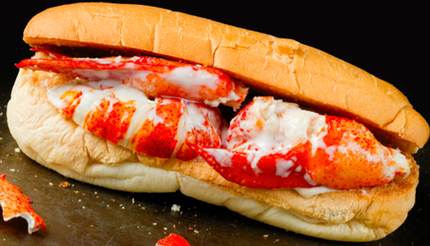 Clam chowder
The northeast region of America is also known for this thick and creamy soup made with clams and potatoes. A meal all in itself, this hearty dish is perfect for a taste of the local culture, or to warm you up on those cold winter nights.
Where to try: Boston Chowda Company, located inside Quincy Market, is ideal for grab-and-go chowder. This quick-serve chain serves hot quality chowder either in a cup or a warm bread bowl.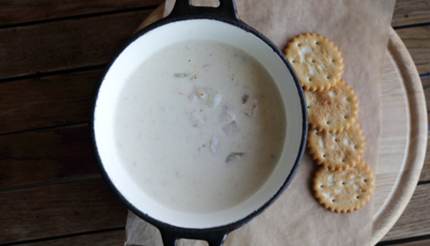 Fenway Frank
These Boston staples are not your average hotdogs. Although traditionally made with relish, spicy mustard and onions, these franks can be topped with just about anything your heart desires. So snag a bleacher seat, grab a Fenway Frank and play ball.
Where to try: The only place to get a truly traditional Fenway Frank is at Fenway Park, Boston's baseball stadium and home to the Boston Red Sox.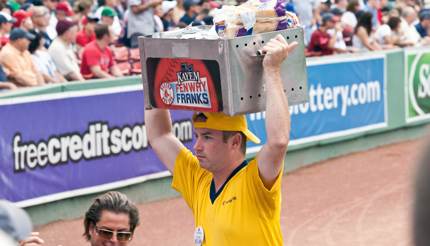 Burger and fries
For travellers looking for that classic American experience, Boston does not disappoint. With plenty of fast-food joints and restaurants where you can try gourmet burgers, there's no end to where you can chow down on this classic combination.
Where to try: Uburger (1022 Commonwealth Avenue) falls more into the fast-food category, but that doesn't stop it from having some of the most unique burger selections in Boston. Here you can get a great burger, side of fries and the best milkshake for miles for under $10.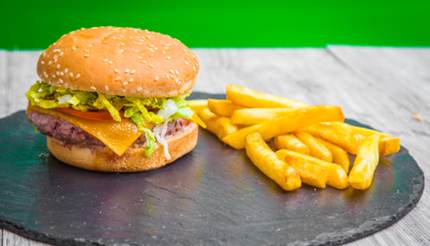 Italian food
You can't visit Boston without eating at least one meal in the historic North End. This old sector of town right along the water is known for its predominantly Italian population. Its winding, narrow cobblestone streets and alleyways are packed with family-run Italian restaurants and authentic bakeries. You'll be able to find exactly what you're looking for just by wandering up and down the crowded streets of this neighbourhood.
Where to try: Pomodoro (351 Hanover Street) is one of the more upscale restaurants in the North End, but its authentic Italian food is definitely worth the price. Although it's a tiny hole in the wall, it's packed with character and promises a meal you'll never forget.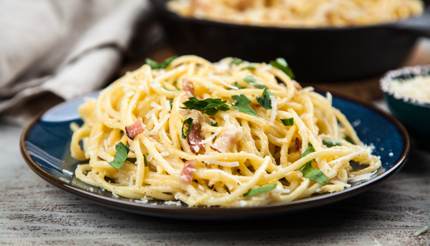 Fish & Chips
This classic British dish of fried fish and fries is just as popular on the other side of the pond. You'll find some of the best selection here, as Boston's position by the ocean gives it access to an abundance of fresh fish, mainly cod and haddock. Whether it's from a fancy restaurant or a street stand, you can't go wrong ordering fish & chips.
Where to try: Yankee Lobster (300 Northern Avenue) is a local restaurant and fish market located right by Boston Harbor. Their fish & chips are legendary and exceedingly fresh.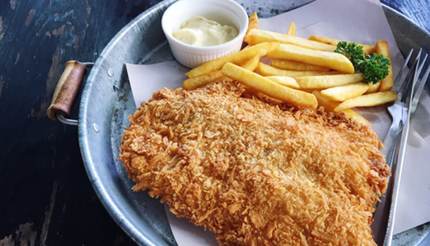 Boston cream pie
This vanilla sponge cake pumped with a sweet custard filling and covered in chocolate was invented locally and remains widely popular here. Not only can you find these pies in bakeries, but this is also a favourite flavour of doughnuts, cupcakes, chocolates, and even iced coffee.
Where to try: Blackbird Doughnuts (492 Tremont Street) won't have Boston cream pie in its classic cake form, but it will have Boston Cream doughnuts – which are just as popular. Blackbird doesn't skimp with their doughnuts – if you're looking for sweet and filling, they have you covered.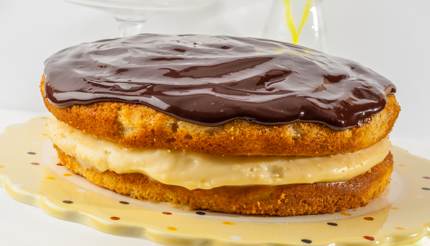 Cannoli
This classic Italian treat is a source of many arguments among Bostonians, stemming from where to find the best one. The folks here just can't get enough of these flaky pastries stuffed full of ricotta cheese filling or flavoured custard.
Where to try: Mike's Pastry (300 Hanover Street) and Modern Pastry (257 Hanover Street) always have lines down the block. Located across the street from each other in Boston's historic North End, each pastry shop has something different to offer, from flavoured cannolis to numerous other pastries and treats. Ask any Bostonian, and they will have an opinion on which pastry shop has the better cannoli, but you can't really go wrong with either.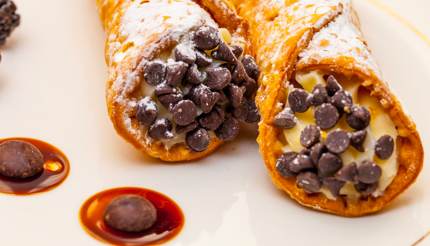 Cape Cod Mule
Massachusetts is known for its cranberry bogs and cranberry flavoured foods. This cocktail – a take on a Moscow Mule but with cranberry and other fruit juices – is a great way to get a taste of the local flavour. Named after Cape Cod, a peninsula off the coast of Massachusetts and popular summer destination, this drink is sure to make you feel like you're vacationing by the beach.
Where to try: Stoddard's Fine Food & Ale (48 Temple Place) is a gastropub that serves vintage cocktails and craft beer in a historic brick building that used to be a corset shop.
Sam Adams lager
This robust and hearty beer is made from an old family recipe and has been brewed in Boston for years. This rich lager is named after Samuel Adams, one of the Founding Fathers of the United States and a born and bred Bostonian.
Where to try: Sam Adams can be found at just about every pub and bar in Boston. Try one of the many Irish pubs around town or in Southie – Boston's predominantly Irish neighbourhood.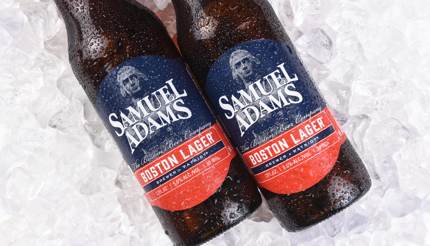 Before you go, check out: