A delicious melting pot of cultures, Tel Aviv provides foodies with a diverse range of Middle Eastern dishes and some of the Mediterranean's finest bites
Sample the familiar, yet superior cuisine that graces Tel Aviv's menus like hummus and falafel, or try unusual options like chocolate milk in a bag. No matter your inkling, Tel Aviv fulfils your refreshment needs and surpasses even the highest expectations. Here are our recommendations for the best of Tel Aviv's cuisine and where to find it.
Shawarma
Shawarma commands Tel Aviv's street food culture and has also crept onto menus at a number of the city's restaurants. Meat, typically lamb, turkey or chicken, is grilled on a spit and paired with spices, hummus and vegetables. You can enjoy shawarma with a fork and knife or stuffed into a handy pita. No matter the approach, this meal checks all the boxes for instant gratification.
Where to try: You can find shawarma carts and restaurants throughout Tel Aviv, but for a top-notch meal, visit Keter Hamizrach (115 Ib'n Gabriol), one of the oldest food establishments in the city.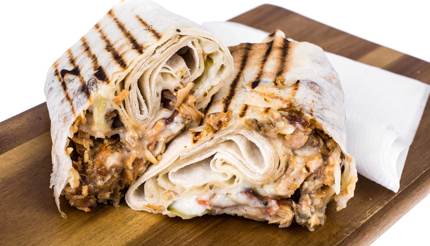 Schnitzel
Most identify schnitzel as typically Austrian, but Israelis have adopted this well-known food whole-heartedly. Originally brought to the region by Ashkenazi Jews, this fried chicken cutlet is enjoyed throughout the city.
Where to try: Café Noir (Ahad Ha'Am Street 43)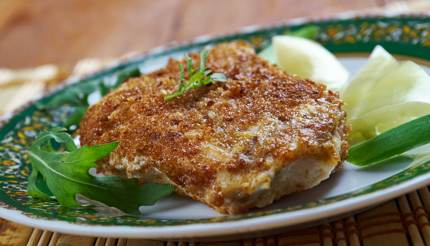 Falafel
Popular and healthy, falafel is a must-try during your stay in Tel Aviv. Like shawarma, street vendors and gourmet chefs alike serve falafel in numerous ways. Enjoy these delicately fried chickpea balls with a soft pita or with a mound of rice.
Where to try: Though you can find falafel on nearly every corner, make time to try Tadmor Falafel's (98 Shalma Road) namesake speciality. The 30-year-old institution may have a line out the door, but it's worth the wait.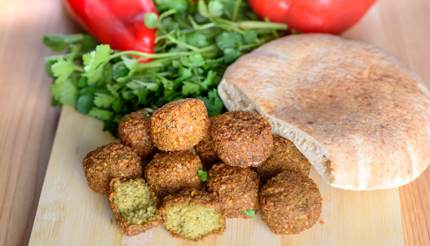 Shakshuka
This brunch item originates from North Africa and serves samplers a cluster of poached eggs nestled in a spiced tomato stew. Though many enjoy this wholesome dish early on in the day, many Israelis also dine on shakshuka for supper.
Where to try: The Rothschild Hotel Bistro (96 Rothschild Boulevard) has a wonderful take on traditional shakshuka and offers customers a green version rich with spinach, cream, herbs, and onions.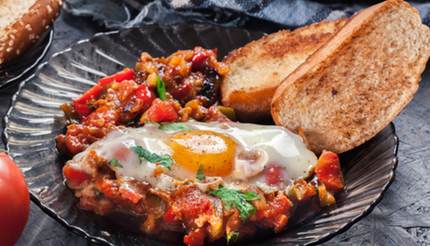 Burekas
Festive occasions call for these cheese, potato, and mushroom filled filo dough pastries. Hearty yet full of air, these savoury party-snacks won't last long on any table. You can get your burekas fix from any number of Tel Aviv's speciality bakeries.
Where to try: Levinsky Burekas (46 Levinsky Street)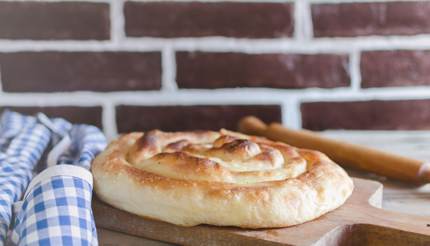 Hummus
Thick, creamy, nutritious hummus runs through the veins of any Israeli and provides the ideal starter or compliment to a slew of the city's dishes. Plain or garnished with herbs and spices, enjoy this national treasure with fresh pita on the go or at a sit-down establishment.
Where to try: Find hummus almost anywhere food is sold. The city prides itself on the quality of this staple, so all experiences with the dish should be heavenly.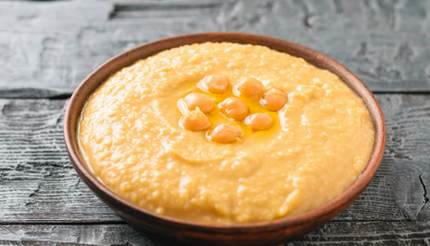 Challah bread
If you get the chance, try this traditional and meaningful Jewish bread loaf at a local's home during Sabbath. The iconic braided dough stands as a symbol of the manna that God sent the Israelites as they wandered the desert after their Exodus from Egypt.
Where to try: If you aren't able to try challah in a local's home, Bread & Co. (128 Ben Yehuda Street) offer a deliciously fluffy loaf you can sink your teeth into.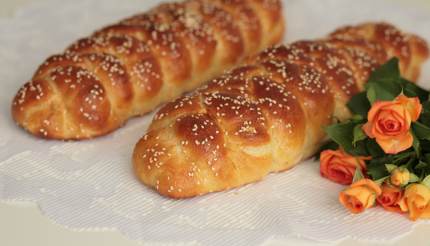 Krembo
Fluffy domes of marshmallow cream with a biscuit base encased in a hardened chocolate shell are a beloved winter dessert for most Tel Aviv locals. A national debate surrounds how to eat Krembo—should people eat the top of the dome first, or chomp the biscuit at the bottom before enjoying the cream? No matter the method, this treat provides a sweet snack during the city's colder season.
Where to try: Buy Krembo from local grocery stores and corner shops throughout Tel Aviv.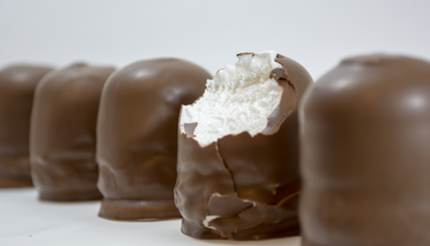 Limonana
This refreshing summer lemonade pairs perfectly with a sunny day at the beach. Green with crushed mint, this beloved beverage can also take the form of a slushy or smoothie.
Where to try: Carts that sell freshly squeezed juices and limonana fringe Tel Aviv's streets and provide customers with easy access to thirst-quenching options.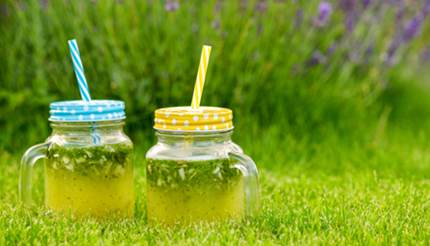 Shoko B'sakit
This is chocolate milk in a bag, a sweet treat for young and old. When savouring the drink, don't puncture the film with a straw. Instead, rip the corner of the bag with your teeth and enjoy the milk like a true local.
Where to try: Many grocery stores have Shoko B'sakit in stock, just head for the refrigerator aisle.
Before you go, check out: