Malta has a strong reputation for its varied but always delicious cuisine, this guide shares the must-try food and drink, and where to find them in Valletta
Situated in the central Mediterranean between Sicily and the North African Coast, the small archipelago of Malta has had numerous rulers and colonisers, all of which have influenced the local cuisine.
Stuffat Tal-Fenek
Widely considered as the national dish of Malta, this traditional rabbit stew is a must-try for anyone who wants to dive right into the local culture. Rabbit meat is marinated with wine and local herbs overnight before being slow-cooked to perfection. It is often served family-style with a side of Maltese bread for dipping.
Where to try: La Pira Maltese Kitchen (35 Merchants Street) boasts the best Rabbit Stew in Valletta, and it certainly delivers. This small, family-run restaurant will give you the feeling of being right at home.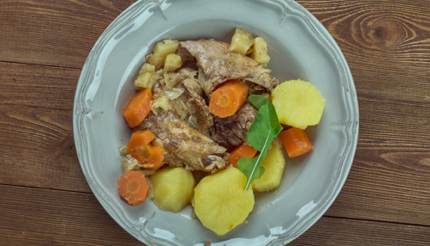 Bragioli
Though it is known as "Beef Olives", this dish is in fact olive-free. It is believed that the name comes from the way thin slices of meat are being rolled up and cooked in a rich sauce.
Where to try: Rampila (Hastings Gardens, St Johns Cavalier) is a sophisticated restaurant with views to match.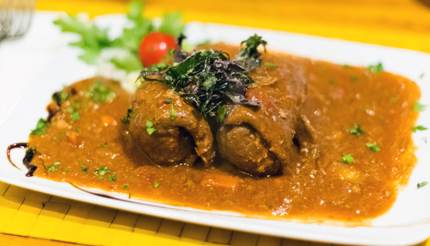 Lampuki pie
Borrowing the English template of savoury pies and adding Arabic and Italian flavours, this fish pie is made with meaty white fish seasoned with mint, tomatoes, capers and baked in puff pastry. Delicious! (Autumn is the Lampuki season and other white fish is often used to substitute throughout the year.)
Where to try: Café Jubilee (125 St Lucia)
Maltese Ftira
This round semi-flat bread is like a ciabatta. Often filled with tuna and other fresh ingredients like capers and anchovies, the Maltese Ftira makes for a quick but delicious meal.
Where to try: Reno's Café (10 Zachary Street) is a long-standing family-run joint that is popular with locals.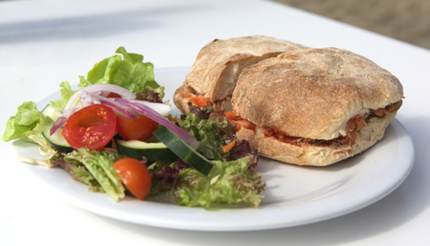 Pastizzi
These savoury, flaky pastries are filled with ricotta cheese or mushy peas. Usually found at street stands or small cafes, they are tasty and addictive.
Where to try: Sphinx (Republic Street) sells a myriad of pastizzi that you can eat on the go. There's also a Pastizzi stall within the Is-Suq tal-Belt food court on Merchant Street.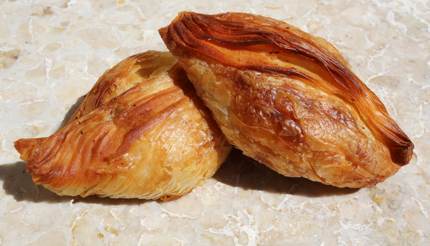 Qaghaq tal-ghasel
Translated to "honey rings" in English, this typical Maltese sweet is a perfect snack to tide you over in the middle of a long day of sightseeing. The name is misleading, as there is no honey in them at all – instead, they are sweet pastry rings filled with a Maltese treacle mixture.
Where to try: Caffe Cordina (244 Republic Street) has excellent Qaghaq tal-ghasel filled with treacle, marmalade, orange peel and spices.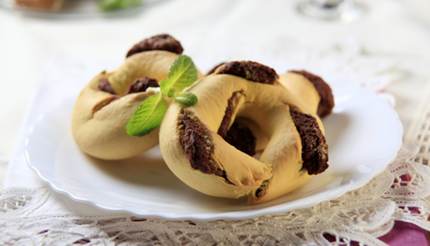 Kannoli
Better known as "cannoli", this Italian-inspired sweet dish is popular in Malta due to the country's proximity to Sicily. If you want one of these authentic pastries filled with deliciously fresh ricotta, you have come to the right place.
Where to try: Dolci Peccati (55 Triq San Gwann) is the perfect little coffee shop to stop for a fresh cannoli.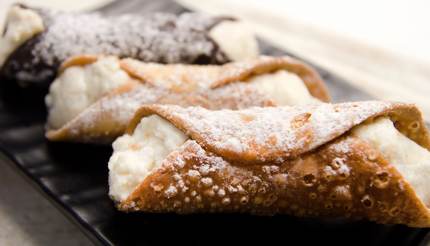 Figolli
If you happen to be visiting Valletta around Easter time, don't miss your chance to grab one of these sweet treats. This traditional Easter biscuit is filled with almond paste and decorated with icing sugar in different shapes and colours.
Where to try: Caffe Cordina (244 Republic Street) is a local institution that has served traditional Maltese treats for 175 years.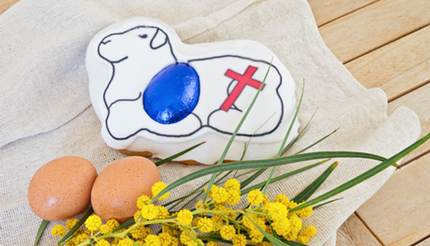 Kinnie
This bittersweet fizzy soft drink holds a reputation for being Malta's favourite non-alcoholic drink. It is brewed from bitter oranges and extracts from wormwood, and is even referred to as the "national soft drink".
Where to try: You can find Kinnie at most Maltese restaurants or stores that sell canned or bottled drinks.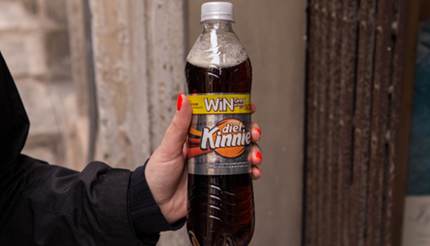 Bajtra
Malta's traditional liqueur, distilled from prickly pears, is increasingly popular for its sweet and delicate taste.
Where to try: Various bars and restaurants in Valletta.
Before you go, check out: