September is California Wine Month and we celebrate it with lesser-known wine regions across California
Within California, there are 138 American Viticultural Areas producing whopping 85 percent of the wine made in the United States. Most people know about the Napa and Sonoma valleys, and few have heard of other wine-growing regions like the Amador County and Madera County, so it's time to uncover the gems of these under-the-radar wineries and the colourful festivals taking place this September.
1. Annual Grape Stomp in Amador County
East of Sacramento, the drumstick-shaped Amador County in the Sierra Nevada has a substantial viticultural activity going on in September, most notably the Annual Grape Stomp at Scott Harvey Wines (10861 Shenandoah Road, Plymouth, CA 95669) on 23 September. Teams compete to collect the most juice, with each team consists of a "stomper" who stands in half a wine barrel with the grapes and a "swabber" who stands outside the barrel and reaches in to help flow the juice out of a drain spout.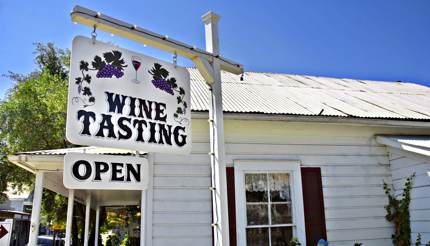 2. Crush Wine & Culinary Extravaganza in Temecula Valley
About 138km (87 miles) south of Los Angeles is a small wine-growing region of Temecula Valley, and on 29 September, over 30 wineries take part in the Crush event where guests are treated to fine wine and excellent food.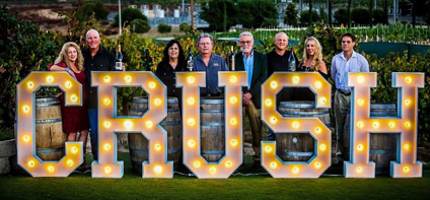 3. Lodi Grape Festival in San Joaquin County
Lodi, about 45 minutes' drive from Sacramento, is another little-known American Viticultural Area in the Central Valley of California. The small city celebrates the Lodi Grape Festival from 14-17 September with entertainment, food and a carnival.
4. Madera Wine Trail in Madera County
Just south of Yosemite National Park, Madera is one of the country's oldest grape-growing regions where vines were planted over a century ago. Here at the sun-drenched region, you will find small, family-owned wineries and the Wine Trail hosts several events throughout the year including two in September:
1 September, Wine Showcase Day with seven participating wineries sharing information pertaining to wine production and techniques.
21 September, California Wine Month at Papagni Winery.
5. Taste of the Town in Santa Barbara, Santa Barbara County
Santa Barbara hosts Taste of the Town (10 September) in the Mediterranean-style Riviera Park, a gathering featuring top restaurants and prominent wineries from around the country. Spend the next day at the source and explore the Santa Ynez Valley, the heart of Santa Barbara wine country. After your visit, be sure to stop by Santa Ynez to spot the locations of the 2004 film Sideways.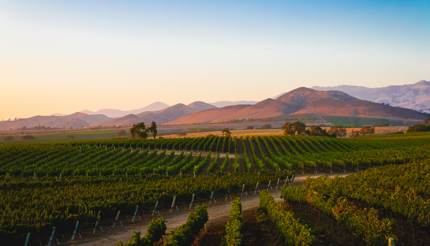 6. Vina Robles Winery in Paso Robles, San Luis Obispo County
Located about halfway between San Francisco and Los Angeles, the Vina Robles winery in Paso Robles is founded by Hans Nef, a Swiss from a rural village outside Zurich who immigrated to the rugged terrain of Paso Robles and set up a vineyard. In 2013, Hans also launched the Vina Robles Amphitheatre right next to the winery which now has a stellar line-up of artists performing from April to October every year. In September, expect Los Lobos and The Mavericks (September 13), KANSAS (September 15), Anjelah Johnson (September 16), NEEDTOBREATHE (September 19) and Sebastian Maniscalco (September 22).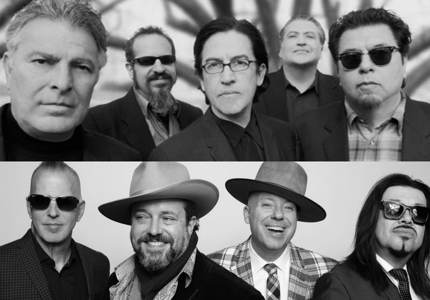 7. Winesong Weekend in Mendocino County
If you like Pinot Noir, then head to the Winesong Weekend (7-8 September). The Pinot Noir celebration takes place on Friday the 7th and is hosted by Little River Inn where guests indulge in Pinot Noir and food pairings in a lush setting overlooking the Pacific Ocean. On the 8th, there is another wine and food tasting event happening at the Mendocino Coast Botanical Gardens where you sip fine wines from Mendocino, Sonoma, Napa and beyond and sample culinary delights from nearly 50 of the finest food purveyors.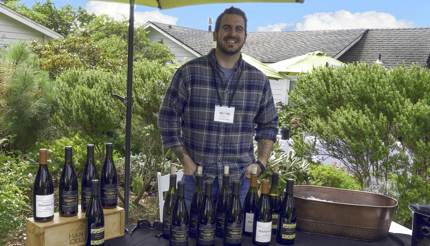 For further information, please visit www.visitcalifornia.com.