Winter wouldn't be complete without a steaming glass of mulled wine, but what you'll be drinking depends on where you are
In the depths of winter, when the nights are long and cold, there's nothing that can quite match a warm glass of mulled wine. Spicy and aromatic, mulled wine is easy to make and share with your family and friends, putting everyone in the festive mood.
Traditionally, the main ingredients of mulled wine are a combination of red wine, sugar, cinnamon sticks, cloves, star anise and nutmeg. Citrus fruits are often added too, with orange slices studded with cloves being a popular ingredient. Other spirits such as brandy are often added to give the drink a bit more of a kick.
One of the best things about mulled wine is there is no exact recipe – as everyone is free to experiment with local ingredients, popular recipes slowly emerge and shape how people in certain geographical regions enjoy this drink. If you would like to experiment, here are a few versions of this classic Christmas drink from around the world.
German Glühwein
Glühwein, roughly translates as "glowing wine", is popular in Germany and other German-speaking countries, as well as in Alsace in France. It is often drunk mit Schuss (with a shot) of rum or some other spirit. Fruit wines such as cherry wine and blueberry wine are occasionally used instead of grape wine in parts of Germany. There is also a variation of glühwein which uses white wine, though it is far less popular than its red counterpart. If you're feeling adventurous then try Feuerzangenbowle, a variant which involves covering a sugarloaf in rum and setting it on fire, allowing the sugar to melt and drip into mulled wine.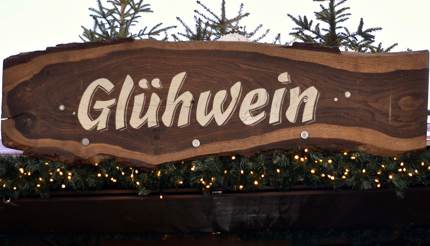 Nordic Glögg
Glögg is a term used for mulled wine in Sweden and other Scandinavian counties. The main ingredients are red wine, sugar, cinnamon, cardamom, ginger, cloves, bitter orange, and sometimes with a splash of Akvavit (a distilled spirit) or other liquor like Port and Madeira. There are a great many variations on the drink, but each version is deliciously sweet and thoroughly warming. Throughout the Nordic region, glögg is often paired with cheese, ginger biscuits, lussebullar (a type of sweet bun with saffron and raisins), and rice pudding.
French Vin Chaud
Like their Continental neighbours, French vin chaud (hot wine) recipes vary from home to home. Most blends consist of a mixture of red wine, orange and cinnamon, sweetened with honey or sugar. While most people gently heat all the ingredients together, some families prefer to let the spices soak in wine for a few days, then gently warm the liquid over low heat for 20 minutes before serving.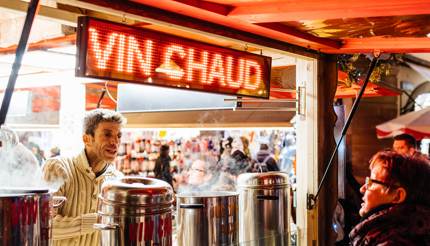 Canada Caribou
Popular in Quebec, this version of mulled wine combines red wine, whisky, maple syrup, citrus, cinnamon, cloves and nutmeg. Allegedly it derived its name from the mixture of whisky, maple syrup and fresh caribou blood that hunters and loggers in Canada used to drink. Drinking animal blood may have fallen out of fashion but the modernised version of Caribou certainly hasn't. Although the base ingredients of wine, hard liquor and maple syrup are the same as others, it's up to the creator to experiment with which spices they want to use. Cinnamon, orange and cloves are particularly popular.
Our Favourite Version of Mulled Wine
Having tried several versions, our favourite mulled wine recipe is from Mary Berry, the acclaimed British food writer and TV presenter. Check out her version and a few other versions on this BBC page, and let the wonderful smell of mulled wine fill your lovely home tonight.
If you liked this article, you might also like:
This article was initially published in December 2018 and updated on 12/12/2019.