Boasting bold, exotic flavours, Dubai is the destination for travellers wanting to indulge in the city's traditional Arabic cuisine
Dubai has established itself as a fast-growing cosmopolitan city that offers various attractions for tourists across the world. This has also brought Middle Eastern cuisine to the forefront of the international food scene. If you find yourself seeking an authentic food experience in the gleaming desert metropolis, these are ten local foods and beverages that you must try.
Margoogat (Margoog)
A popular, hearty staple of Emirati cuisine, Margoogat is a rich, tomato-based stew that blends quintessential Arab spices and flavours. Commonly made with chicken or lamb, this dish is often prepared and enjoyed at Iftar, the evening meal that breaks the daily fast during Ramadan, and combines various vegetables with herbs like turmeric, cumin and bezar (a local garam masala like spice mixture) for lots of heat.
Where to try:
While every restaurant and chef has their own unique take on the dish, the Margoogat at Aseelah (476 Baniyas Road) inside the Radisson Blu Hotel offers a delectable take on the classic.
Al Machboos (Majboos)
Beloved across the entire Arabian Peninsula, this traditional rice dish is a delicacy in Emirati cooking. Painstakingly prepared in large pots with meat, onions, the dish is defined by the aromatic flavours of baharat (a typical Arab spice mix) and loomi (local dried limes). Though it's usually prepared with chicken, you can often find lamb and seafood variations.
Where to try:
Offering classic Emirati fare with a contemporary twist, Al Barza Restaurant & Café (Jumeirah Street) carries a wide range of traditional favourites in a relaxed, open setting. The grilled shrimp machboos is doused in shredded parsley and coated in tomato.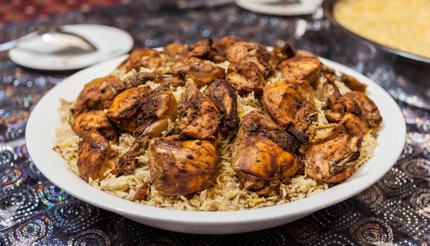 Camel meat & camel milk
Camel milk has made its way from the Bedouin tent to fine dining restaurants. Slightly saltier than cow's milk, it is richer in protein, lower in cholesterol, and higher in vitamin C and iron. On the other hand, while camel meat hasn't always been part of the Emirati diet, modern chefs in Dubai like it for its robust, exotic flavours and have increasingly used camel in burgers and stews.
Where to try:Local House Restaurant (51, Al Bastakiya) is said to be the first restaurant to introduce the camel burger to the United Arab Emirates, and its menu features a plethora of camel-based cuisine, from kebabs to steaks. You can try camel milkshakes too; they are available in a variety of flavours, from pistachio to chocolate and their signature, date.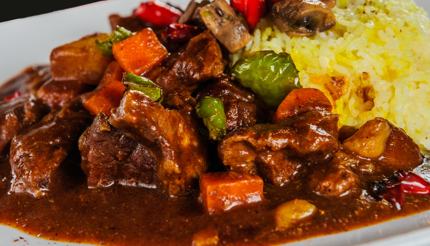 Khameer
A popular Emirati bread, khameer is a date-sweetened bread that you can enjoy it on its own or stuffed with a variety of ingredients from cheese, chicken to kfata (meatballs).
Where to try:Logma in Boxpark by Meraas shopping mall (Al Wasl Road) serves up delicious khameer sandwiches.
Tabbouleh
For a respite from the bread-and-meat heavy Emirati staples, Tabbouleh is a zesty salad made from tomatoes, green onions and cucumber and seasoned with fresh mint and lemon juice. A refreshing accompaniment to almost any meal, it is also the go-to option in Dubai for foodies looking for healthier options.
Where To Try:The Lebanese and Mediterranean Shababeek Gourmet (Al Qasba) offers an exciting arrangement of Middle Eastern style vegetarian fare, including a zesty, fresh Tabbouleh el Sayad with green lentils.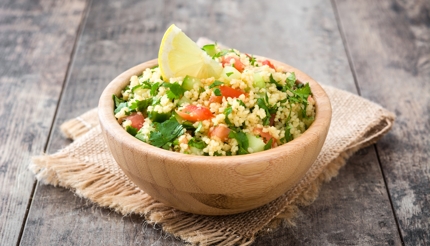 Manousheh
A Lebanese classic typically eaten for breakfast in Dubai, Manousheh (or manakish in plural) is a simple flatbread define by its crispy outside and soft, chewy centre. Usually topped with Akkawi cheese, earthy Za'atar herbs and olive oil, more experimental iterations include anything from fresh vegetables to fried eggs.
Where to try:
Enab Beirut (City Walk 2) is a quaint, eclectic eatery with an unmistakably homely décor; the go-to place for authentic Lebanese classics including manousheh, ideal for breakfast, lunch or late-night snacks..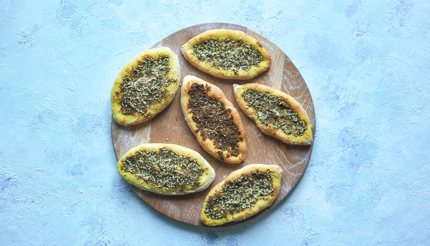 Al Harees
Another traditional Arabic dish that's particularly popular during Ramadan, Al Harees is a porridge-like dish that consists of ground wheat and meat. A savoury treat that's commonplace at celebrations and gatherings, the ground wheat and meat are cooked for hours until they congeal, and are then topped with ghee, or clarified butter, and placed on to flat plates for a nourishing and comforting meal.
Where to try:While Harees is usually reserved for special occasions such as during Ramadan or at weddings, you can still find authentic renditions in ethnic restaurants such as Al Jawareh Traditional Restaurant (52B Jumeirah Street) outside of these occasions.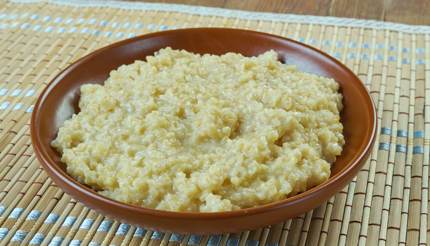 Luqaimat
Similar in taste and texture to doughnuts, these sweet dumplings are deep-fried treats, typically served with a sticky date sauce and topped with sesame seeds. Try them as a late evening snack with a cup of traditional Arab coffee.
Where to try:
Serving this quintessential Emirati dessert with a twist, Logma in Boxpark by Meraas shopping mall (Al Wasl Road) allows you to try Luqaimat topped with berries, chocolate, Nutella, Oreos and even lotus crumbs.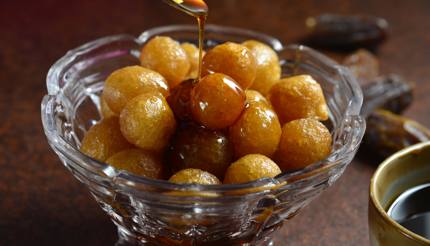 Kanafeh
This sugary Levantine pastry has become a favourite among locals in the UAE. Made of crisp noodle-like pastry or finely-shredded semolina dough, which is soaked in a sugar-based syrup, Kanafeh is typically layered with cheese, then sprinkled with chopped pistachios. Best served warm and gooey fresh from the pan, this treat pairs beautifully with clotted cream.
Where to try:
Purveyors of some of the finest traditional sweets and desserts in Dubai – including a soft and crispy kanafeh which many believe to be the best in town – indulge your sweet tooth at Feras Aldiyafa Sweets (Dubai Marina).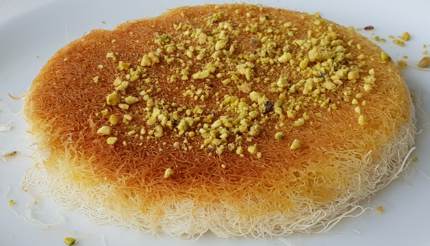 Gahwa
Otherwise known as Arabic coffee, gahwa is one of the most common drinks served in the UAE and is often used to represent hospitality and generosity when greeting guests. Rich with the scents of cardamom and cloves, Arabic coffee is more bitter than other blends and is frequently consumed at social occasions in ornate Arabian coffee pots and small, handleless cups.
Where to try:
For an authentic Arabic coffee, The Coffee Museum (Al Fahidi) is one of the best places to get yourself a steaming cup. Alternatively, you can walk one minute south to the Arabian Tea House (Al Fahidi) which also serves this divine Emirati staple.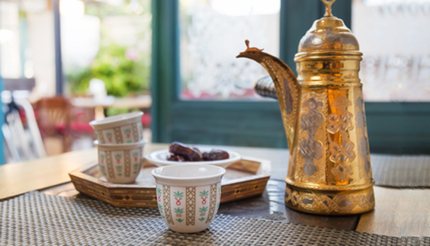 Before you go, check out: