[vc_row][vc_column][vc_column_text]
Jay Boberg signed the most iconic bands of the 20th century – and now he's making Pinot Noir with Burgundian aristocrat Nicolas Méo. Adam Lechmere meets them
What do REM, Buzzcocks and the Stranglers have in common with fine Pinot Noir from Oregon?
The answer: Jay Boberg, the man who gave us REM's The One I Love, as well as Buzzcocks' Orgasm Addict, The Stranglers' Peaches and the haunting electronica of Gary Numan; he also produced the Dead Kennedys, the Fall and dozens more seminal bands of the last 40 years.
And now he's fulfilling a long-held dream by teaming up with Nicolas Méo, owner of Burgundy's venerable Domaine Méo-Camuzet, to make Pinot Noir in Oregon.
Domaine Nicolas-Jay, as they've called their joint operation, has just released three new wines from Oregon's Willamette Valley – the first vintage is the 2014. Most of the grapes are sourced from some dozen different growers, but Boberg and Méo own one vineyard, the 30-year-old Bishop's Creek. There's no difficulty buying fruit, Boberg says. "Everyone wants to sell to Jean-Nicolas."
Oregon's climate is one of the coolest in the Pacific Northwest, but in 2104, temperatures broke records and they had one seven-day stretch of over 37C. Were they worried about acidity? Boberg laughs. "Was I worried? I was worried about everything – this was my first vintage."
They make an unlikely pairing, the grizzled Californian record producer and the dapper Burgundian, as they sit in the comfortable dining room on the top floor of Berry Bros 17th century HQ in London's St James's Street.
They've been friends for decades. Boberg met Méo, who knew his sister, in Philadelphia in 1988. "I was in town in business and my sister threw a party, and there was this Frenchman there." By this stage Boberg had worked up a serious interest in wine. He was busy signing bands for the now-legendary IRS Records, the company he put together with Miles Copeland (whose brother Stewart played drums for the Police), and in his spare time he nipped up to the Napa Valley to try wine.
"I'd moved in with two people who were into cooking, and I was into cooking, and Trader Joe's had wines you could get cheap, so I started drinking wine – mostly from places like Santa Barbara, and the passion started to develop.
"I didn't get the Burgundy bug till later, when I met [pioneering importer] Kermit Lynch, who was really into music…'
Boberg had a small winery and some vineyards in Calistoga in the Napa Valley, and he was dabbling in wine. He's opened up a few of his bottles from the early 90s and "they hold up pretty well".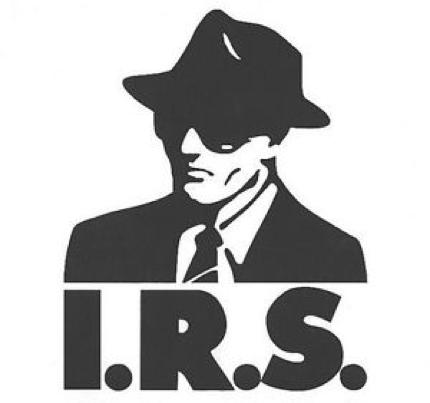 He continued his music career, selling IRS (which had clocked up $500m sales) and becoming president of MCA, always keeping in touch with his mates in Burgundy, spending a lot of time in London, amassing a collection of china ("it's not exactly rock and roll but it's artisan"). It wasn't until 2012 that he finally got round to thinking hard about the wine business.
Méo remembers, "Jay called me up in 2012, and said he was thinking of setting up in Oregon and would I be interested. I was very cautious at first."
But he was persuaded. "Méo-Camuzet was expanding and it made sense to do something else."
Oregon is a magnet for Burgundians. There are five significant Burgundy producers there: Drouhin was the first, followed by Domaine des Comtes Lafon, Comte Louis-Michel Liger-Belair, Maison Louis Jadot and now Méo-Camuzet.
Méo prefers to play it down. "It's not like some French takeover," he says. He rates Australia's Mornington Peninsula, and New Zealand, as fine Pinot Noir country, "but Oregon has critical mass. Its vineyards are now almost the size of the Côte d'Or, and it specialises in and is clearly identified with Pinot Noir."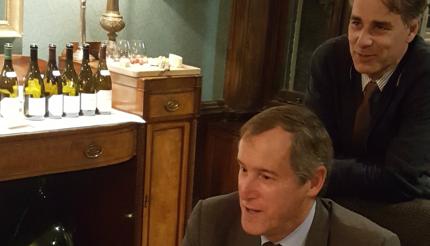 What about the connection between music and wine? It's often the classical side of things that's stressed: there are any number of string quartets to be found sawing away in the cellars of Bordeaux and Burgundy. But not many punk bands and guitar-based rockers.
Boberg says the connection is universal. "I have always been struck by the similarities. Music is primarily an emotional form. Sure you can talk about it intellectually – the style and the words and technique, but you appreciate it at an emotional level. And then during the creative process there are the myriad decisions to be made in music – the instruments, the drums, when does this instrument come in and so on. It's the same for wine – decisions in the vineyard, managing the leaf canopy, when to pick, how the blend is made. The blending room is like the mixing desk. I would never have guessed the number of correlations."
Méo isn't the musical magpie that his friend is, but Boberg says he's learnt from the Burgundian over the years. "You've introduced me to jazz. The French have an incredible musical heritage. And African music – I recently bought [the great Nigerian instrumentalist] Fela Cuti's catalogue and we've remastered the whole thing."
What about Méo – what's his favourite band from Boberg's roster? "Well, there were a couple of bands. What was that one, Buzz something?"
Boberg looks doubtful. "Buzzcocks? I wouldn't have had you down as a Buzzcocks fan, Jean-Nicolas."
Méo agrees with a smile, and we go back to tasting the wines.
The Wines

Domaine Nicolas-Jay, Pinot Noir, Willamette Valley, Oregon 2014 Gorgeous velvety, dark fruit, old leather and spice nose. Full, open generous palate slightly missing some oomph in the middle. Tannins ultra-soft, acidity low. Very fine but needs time to develop £72.75 bottle https://www.bbr.com

Domaine Nicolas-Jay, Pinot Noir, Willamette Valley, Oregon 2015 Much tighter and more expressive palate after a nose as fresh and charming as the '14. Smoky cassis, black cherry and violet perfume. Delicate, bolstered throughout but good ripe tannins and brisk acidity £72.75 bottle https://www.bbr.com

Domaine Nicolas-Jay, Bishop Creek Pinot Noir, Yamhill-Carlton, Oregon 2014 From a single older vineyard in the Yamhill-Carlton appellation. Plenty of dark fruit, fine acidity, lovely briar freshness throughout. Complex, suave tannins. Excellent £72.75 bottle £109.00 bottle https://www.bbr.com[/vc_column_text][/vc_column][/vc_row]