In this "Go Beyond the Cellar Door" series, we scout the best vineyards in Australia in search of fine wines; and first on the list is our beloved Pinot Noir
A perennial crowd-pleaser, Pinot Noir is a red wine that pairs well with all types of food – from duck to seafood and cheese – and is even light enough to be enjoyed on its own This fail-safe varietal has been embraced by wine drinkers worldwide in their masses. As we heard that Australia makes excellent Pinot Noir, thanks to the quality of fruit and terroir on offer in pockets of the country's southern states, we head south with Ultimate Winery Experiences in search of the finest Pinot Noir.
The Mornington Peninsula
Located within an hour's drive south of Melbourne, the Mornington Peninsula is famous for its seaside villages, world-class golf courses and spa retreats. Fresh produce is key here – you can get locally grown products at bustling markets, farm gates or pick-your-own-produce farms. With natural topography and mild maritime climate, the Peninsula is also well suited for growing grapes where the vines thrive in the sheltered undulating valleys surrounded by water on three sides.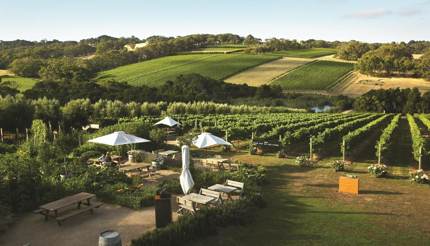 The complexity of this region's soils and climates produce an exotic array of wines – predominantly Pinot Noir and Chardonnay. At Montalto Vineyard & Olive Grove, they grow their award-winning range of Pinot Noir at various vineyards around the Peninsular, earning them a reputation as one of the best Pinot producers in Australia. All things Pinot are celebrated on Montalto's Ultimate Pinot Lovers Road Trip – a full day of discovery exploring the various vineyard sites that contribute to the diversity and quality of Montalto's range of Pinot Noir. The tour begins in the winery, where a member of the award-winning winemaking team conducts a barrel tasting of current vintage wines while explaining how each was made. Next up is a picturesque road-trip of Peninsula microclimates to experience first-hand the 'sense of place' that characterises Montalto's premium Single Vineyard Pinot Noir range. The experience concludes after a six-course degustation lunch but while you're visiting, it's also well worth carving out extra time to take a stroll around Montalto's famous Sculpture Trail and impressive kitchen garden.
Yarra Valley
Not far from the Peninsula, the Yarra Valley is another key area which produces much of Australia's finest Pinot Noir. The delicate and temperamental grape seems to reflect the growing conditions and climate surrounding the Yarra River more than any other significant grape variety in the region. Wines produced here can be perfumed and aromatic, some fruity, some savoury and earthy, while they can also be quite densely flavoured and structured. As a region, the Yarra Valley is a worthy inclusion in an Australian wine escape. Located less than an hour from Melbourne, the picturesque valley is famous for the quality and flavour of its wine, its vineyards and rolling green hills, and the pleasures of locally produced food and wine celebrated in exceptional restaurants.
Tasmania
Heading further south and across the water, there is something about the Tasmanian Pinot grape – grown in rich soil, the fruit displays a distinctive delicacy and grace, while at times it also has a bolder complexity. Within the state, various distinctive sub-regions are each producing fruit with its own unique flavour profile.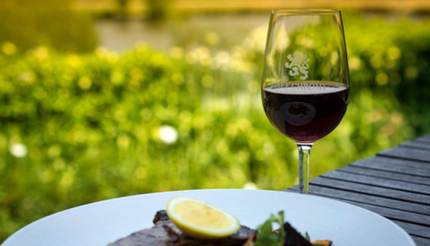 A journey of discovery through Tasmania's Pinot Noir producers will lead you to Josef Chromy Wines located a short drive out of Launceston in Tasmania's north-west. Here, passionate winemaker Jeremy Dineen is producing wine under three labels: Zdar, Josef Chromy and Pepik. On the Go Behind the Label experience, visitors can explore the winemaking process from grape to glass, learning about how a vineyard works and how the grapes develop throughout the season. Taste some wines in their unfinished state before heading to the Cellar Door for a two-course lunch of fine Tasmanian produce matched with wines. Bliss.
Before you go, check out:
The next series will be published on 06 February 2018.
Published 23 January 2018