Dave Verheul of Melbourne's Embla looks forward to wood-fired cooking in London pop-up for Real Wine Month.
This weekend a clutch of international chefs descends on London for Real Wine Month, a celebration of natural and artisan wines which kicks off on 7 and 8 May.
Dave Verheul of Melbourne's celebrated restaurant Embla, Takao Inazawa and Alberto Rebolledo Solleiro from Le Verre Volé in Paris, and Mathieu Perez from Barcelona's extraordinary Bar Brutal will take over three London restaurants, Toasted, Soif and Terroirs.
All the chefs list almost entirely natural wines, as do their host restaurants.
For Verheul, one of the great attractions of the weekend is that he's swapping seasons as well as continents: he's flying from autumn in Melbourne to spring in London.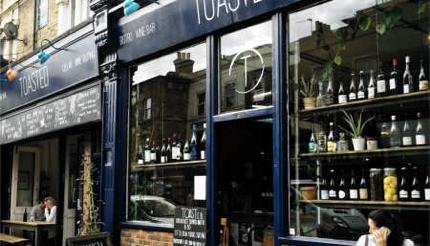 "It's exciting. In Melbourne at this time of year we've got wild mushrooms, and all the flavours are starting to darken down, but going straight across to spring is great. I like the greennesss of it, and one thing I miss from my time in London (Verheul worked with Marcus Wareing at the Savoy Grill for two years, as well as a stint at the Fat Duck under Heston Blumenthal) is the seafood. The English and Scottish cold water seafood is incredible."
He added that he'd be doing a burrata (mozzarella) dish. "We get burrata over here in Australia but it's nothing like what you get in Europe."
All the cooking at Embla is done over wood, which is why Verheul is looking forward to putting on his whites at the southeast London restaurant Toasted, where the wood-fired oven takes pride of place. "We love working with fire. It's difficult but it's very straightforward – there's nowhere to hide," he told World Travel Guide.
With food as with wine, Verheul believes in being as natural as possible. "We look for suppliers who are small and artisan, and passionate. They work in a way that lets the product speak for itself. When you put such an effort into sourcing food that has been treated well and hasn't been messed around with, you want to do the same with your wine."
Natural wine, whose broad definition is wine made with minimal intervention and no additives, has come to prominence over the last decade. In the food world, foraging – the use of local, seasonal ingredients, as practised by Rene Redzapi at Noma in Copenhagen – is now part of mainstream restaurant culture. Noma was named World's Best Restaurant by Restaurant magazine four times between 2010 and 2014.
Natural wine has its detractors – the celebrated Rhone producer Michel Chapoutier lambasted natural winemakers as "hippies from another world" – but as far as Verheul is concerned, these are not fads but the natural evolution of knowledge.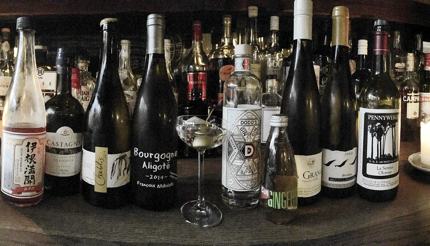 "And foraging may come and go. But that will leave us with an awareness of the bounty of nature that we don't even use. Trends are good: they broaden your horizons and leave you with good things."
The pop-ups will be running on Sunday 8 May and will be followed on Monday 9 May by a joint cook-in at Terroirs in London's Charing Cross.
Real Wine Month promotes organic, biodynamic and natural wines made by artisan growers and winemakers. Throughout May, selected wines will be poured by the glass or featured on wine lists in over 200 restaurants and independent retailers across the UK and Ireland.
---
For more information, visit: http://therealwinefair.com/real-wine- month/