Over time, the southern part of Slovakia has been perfecting the art of wine production, specialising in unusually dry and sweet varieties
Slovakia has been fermenting grapes into their finest form since the days of the Ancient Roman Empire. The barrelled blends from this country have Ancient Roman, German, Italian Renaissance, Hungarian and 20th-century Czechoslovakian influences. Today, about 50 000 tonnes of grapes are produced from more than 15 000 hectares of vineyards in the six wine-growing regions.
Slovak wine character
Slovak wine may not be that well known internationally, but it's particularly popular in Europe. These wines are distinctly characterful as a result of a unique terroir (the combination of soil, climate, altitude and topographical position). The six different growing regions in the country, all with varying conditions and elevations, mean that you can expect a delectable range of reds, whites and rosés. Slovakian soil, which contains sediments from extinct volcanoes and granite, has also played a role in enhancing the distinct flavour of the wine.
Slovak grape varieties
The quality of grapes determines a good wine – and Slovakia boasts its own 'modern hybrids' as well as grapes specific to the country. The most widely known Slovakian-invented variety is arguably Dunaj. This variety of red grape, created in 1958 at the Vine Research Institute in Bratislava, gets its name from the longest river in Slovakia, the Danube. Other popular varieties include the Slovakian trifecta of Grüner Veltliner, Welschriesling and Blaufränkisch along with the ever-popular Müller-Thurgau, which creates mild wines and Muscat flavours.
When it comes to grapes, allowing them to ripen to the perfect sweetness is key. Warmer climates yield a less acidic, sweeter wine. For example, Blaufränkisch varieties grown in the south of Slovakia will be sweeter than a Cabernet Sauvignon produced in the colder Central Slovakia region.
White wine drinkers will be highly appeased as most of the varieties of grapes grown in Slovakia are white. But those with a preference for something darker can take advantage of the country's red varieties, particularly the Blaufränkisch – a medium-bodied red with a hint of peppery spice.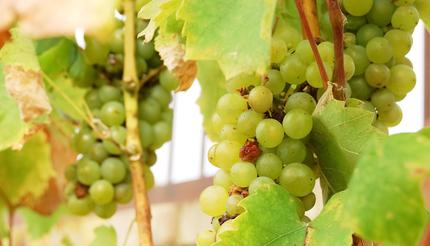 Tokaj speciality
For speciality wines, the Tokaj wine region produces some of the best in Slovakia. This southeastern region experiences a climate that favours naturally sweet wines.  These grapes are affected by 'noble rot' (a grey fungus that increases the sugar concentration), which results in spicy, honey aromas. You can also expect yeasty undertones due to the presence of oxygen during the ripening process. In comparison to the other Slovak wines, Tokaj wines have gained some international acclaim thanks to Peter the Great, Catherine the Great and King Louis XIV of France.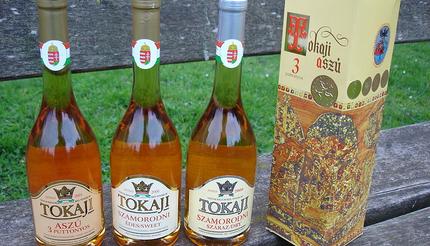 Must-try Slovak wines and where to find them
Whites:
Grüner Veltliner
The most widely planted white grape variety in Slovakia; Grüner Veltliner is thought to originate from either Austria or the north of Italy. The grapes for Grüner Veltliner have a deep green colour and ripen in mid-late October. In Slovakia, Grüner Veltliner comes from the Small Carpathian and Nitra wine-growing regions, which leads to variation in their flavour and sweetness, depending on climate. These varieties are characterised by creamy textures and fruity hints including, but not limited to, grapefruit, peach and pineapple.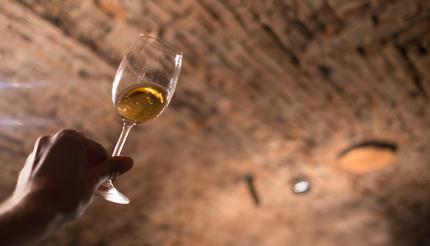 Rivaner/ Müller-Thurgau
With around 104,000 acres of Müller-Thurgau harvested worldwide, this white grape is the most widely planted "new breed" of the grape varieties created since the late 19th century. The Germanic origin Müller-Thurgau is a mild wine with low acidity and, unlike many other wines, is not considered to get better with age – so get drinking now. On a sizzling summer day, a glass or two of this smooth, sweet and ever so fruity wine is just what you need.
Welschriesling
Despite the name including the word "Riesling", this white wine actually has no connection to the German Riesling family. In truth, its origin is uncertain with some arguing that the Romans invented it and others claiming it comes from somewhere east of the Balkans. The latest theory is that this wine hails from the Champagne
region of France via Germany. In Slovakia, you can discover this wine in the Modra and Nitra regions. A Welschriesling's flavour and sweetness differs depending on the location it's produced in. Generally, Slovak Welschriesling is refreshingly floral with a blend of citrus and stone fruits. Coupled with the Grüner Veltliner and Müller-Thurgau, these are Slovakia's three famous white wines.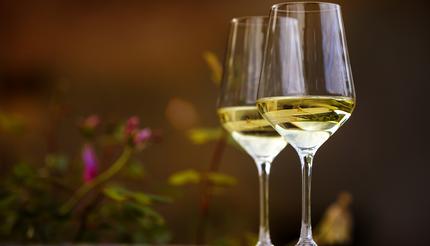 Red:
Blaufränkisch
Blaufränkisch is the most widely produced red wine in Slovakia, covering almost 9% of vineyard lands. It was also believed to have been the favourite wine of Empress Maria Theresa (a female ruler of the Habsburg dominions). In Slovakia the grape is more widely known as Frankovka modrá. It's characterised by its deep red colour, medium body, late ripening and generous grape yield.
Rača, a borough in the Small Carpathians region, is famous for its Blaufränkisch, but other varieties can be found in the Nitra, Southern Slovakia and Central Slovakia regions. Blaufränkisch is a spicy wine courtesy of high levels of tannin, which leave notes of cherry and plum. This wine is also unique because it contains resveratrol – a chemical compound believed to have an array of heath-boosting benefits.
Slovakia may not be your go-to destination for a holiday of wine tours and tastings. But next time you plan a trip, consider giving this extraordinary country and its equally remarkable wines a try – your palate won't be disappointed.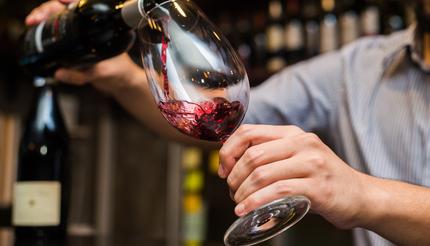 If you liked this article, you might also like: