Shaped by passion, the chardonnays of Margaret River in Western Australia have gained worldwide recognition, Agnes Emri shares the best wine producers
Nestled in Western Australia, just south of Perth, Margaret River needs little introduction. In the last 50 years, it has transformed from a remote Australian outback town to a renowned wine region with over 150 wineries to explore. The story began in 1966 when scientist Dr John Gladstone published a report on the climate and soil of Margaret River and deemed its fertile soil ideal for winegrowing. Savvy entrepreneurs moved in, pouring money and sweat equity into producing outstanding cabernet sauvignon and chardonnay. Today, Margaret River enjoys a solid reputation as a food and wine lover's paradise and its delicate chardonnays are winning awards left and right. We take a look at eight of the best chardonnay producers.
Vasse Felix
All Dr Tom Cullity wanted to do in 1967 was "to make the best possible wine", and this determination made him a true pioneer. He founded the first commercial estate in Margaret River, and his vines are still at the heart of the Vasse Felix Estate. Their focus is primarily shiraz and semillon sauvignon blanc, but the chardonnays are also phenomenal with elegant flavours counterbalancing the high natural acidity of the grapes.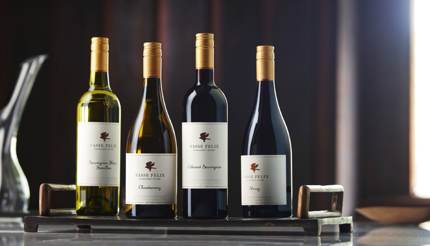 Leeuwin
In 1973, Denis and Tricia Horgan transformed their cattle farm into the Leeuwin estate, becoming one of the founding estates of the Margaret River district. Today, the iconic family establishment exports to 30 markets worldwide. Gaining acclaim for chardonnay as early as 1980, Leeuwin wines are not looking for complexity – they're looking for power.
Xanadu
The philosophy of Xanadu is all about creating regional wines with a distinct character, and it seems to be working out. Since 2007, they've won 65 major wine show trophies. Xanadu's chardonnays are truly expressive, living up to the vision of early pioneer Dr John Lagan, who planted the estate's first vines in 1977.
Lenton Brae
Since 1982, family-owned and operated wine producer Lenton Brae has been planting varietals of chardonnay in Margaret River's Wilyabrup, acknowledged as the epicentre for superb chardonnay. Lenton Brae wines are among the best of their type. Try their 2016 Southside Chardonnay bottled without prior fermentation, this fine wine is very aromatic.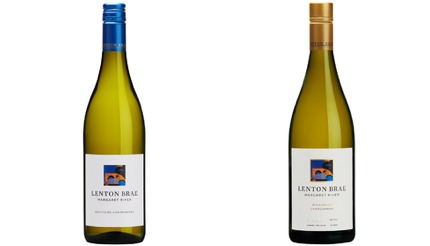 Stella Bella
Stella Bella's chardonnay is planted throughout Margaret River, providing excellent varietal complexity. Grapes are handpicked with care ensuring only the highest quality fruit is harvested. The result? Stunning wine like the 2016 Stella Bella Chardonnay.
Flowstone
Friendship blossomed into Flowstone when Stuart Pym met Phil Giglia in the late 90's. Combining passion and expertise, they set up their business in the south of Margaret River township. Their vineyard might be tiny, but their white wines are powerful with plenty of flavours.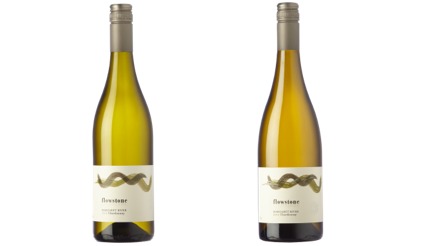 Flametree Wines
In just ten years from its founding, Flametree Wines has rightfully established itself as a top Margaret River wine producer. They don't own vineyards themselves but partner up with established ones in the region, resulting in a refreshing diversity and uncompromising quality.
Fraser Gallop Estate
Owners Nigel and Dorothy Gallop are passionate about their premium wines. Sure, they choose to grow varieties best suited for the environment, but they're also set on producing wines the two of them enjoy. It's easy to imagine the couple getting cosy with their superb 2016 Parterre Chardonnay.