Rome? It's easy – the Pantheon, the Forum, the Sistine, and a pizza. No, no no, says George Reynolds. You've got it the wrong way round
The old gag is that Rome is the easiest place on the earth to be a tourist: if you need to know the way, all roads lead there; once you've arrived, just do like the locals. It's (quite) funny because it's (partly) true: there is really nowhere lovelier to stroll without route or agenda, just allowing the city to happen to you – the sheer aleatory splendour hidden around every corner is enough to keep you occupied for days.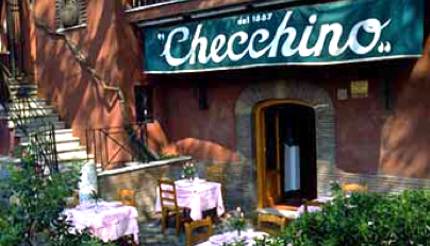 But at some point – sooner rather than later, if you've had a couple of diesel-fume espressi for breakfast – that little voice will start to nag. What about the Pantheon? And the Forum? And that little stone carving that appeared on the cover of your Latin textbooks at school? I know it's a glorious day, and you'd sooner throw yourself off the Pope's cool little balcony than queue for three hours under a pitiless sun, but are you really telling me you're going to leave this city without seeing the Forum? That you'd rather spend an afternoon lounging in a park, being fed grapes by a complaisant lover, than stand hugger-mugger in a claustrophobic line outside the Sistine Chapel, before a fleeting neck-wrecking glimpse of an image you've seen a million times anyway? Is what you're really saying that you're better than Michelangelo, that your pleasure is more important than right and proper veneration of his genius?
And so it goes on – and so do you, trudging resentfully from queue to queue, and by the time it comes to eat something you're so tired that you just flop down somewhere with a terrace in the sun and order a ten-Euro bottle of sparkling water and a crappy plate of spag bol that you could do better at home. Or maybe you grab a floppy slice of pizza and a room temperature can of Coke Zero and sit on a step for all of thirty seconds, and start up to stagger off again wholly unrefreshed.
The problem is that you're looking at this the wrong way round. The search for good food should be the only guiding principle on which you walk around a city, because that way you've always just eaten something nice, and are on your way to eat something nicer. And if some magnificent architecture and heartbreaking views happen to you along the way, so much the better.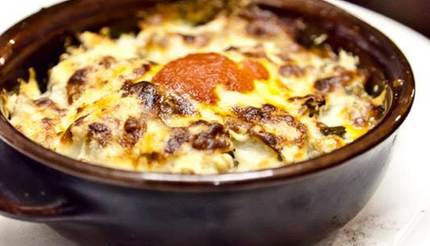 Allllllora. It's the morning – say, 9am. You got in the night before too late to eat anything; you resent the eight pounds you had to spend on an M&S meal pack or some Pret sushi (mmm, crunchy rice). But now we're at Tazza D'Oro, and you're about to have an espresso, or a cappuccino, and it's all going to get better from here.
With caffeine coursing through your veins, you are far better equipped to take on the Pantheon (just around the corner; genuinely worth it); you'll also have your wits about you when you arrive at the Campo de 'Fiori market, which may once have been lovely but is now an excuse to sell obscenely-shaped pasta and eye-wateringly expensive bad tomatoes to tragic women living out their Eat Pray Love fantasy and wondering why literally none of the people buying stuff around them are Italian studs with surprisingly good English and a midlife crisis fetish.
Stay focused: you're here for rounds one and two of your pizza playoffs; Forno Campo de 'Fiori and Antico Forno Roscioli are just minutes away from each other. You will find a multiplicity of different toppings and styles; you will also see a sign for something called supplì, which you should ignore for now. I'm not going to pro- or prescribe anything else – go nuts. But bear in mind there's still a lot to come.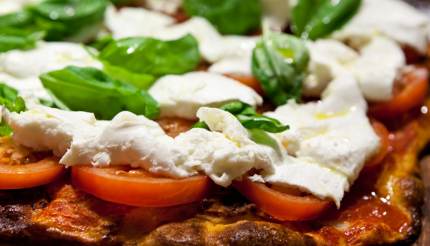 Oh shit, The Vatican! You're at The Vatican, having found your way down to the Tiber and crossed it at any number of picturesque bridges (Sant'Angelo is a fave). Gosh, but there are a lot of people, aren't there? Doesn't it feel good not to be among their number as you walk past them, snaked around the City's unyielding walls? There will a trace of residual guilt as you put the Holy See behind you, but quite honestly you can get most of the good stuff from a DVD of Angels and Demons. And besides, you should be happy, because you're about to contend leg three of the pizza showdown, at Gabrielle Bonci's Pizzarium, on an extraordinarily unassuming residential street. If you see a shop next door selling spectacularly unlovely shower curtains, you know you're in the right place.
Again, this is pizza al taglio, but elevated towards the domain of the art form; less science was involved in the original moon landing than in the iterated perfection of Bonci's dough recipe. If you choose right from the array of gorgeously appointed slices under glass, you'll probably agree that it's the best pizza on earth; choose wrong and it's easy to be underwhelmed. It's all too easy to get seduced by a painterly assemblage of gleaming ricotta and Instagrammable edible flowers; it will unfortunately taste only of warm milk and lawn clippings. The call of the true connoisseur is to get a slice of simple pizza rossa (topped only with rich tomato sugo), and a slice of one of the more interesting pizze bianche (say, ricotta, asparagus and fennel sausage) and to smoosh them together into a diabolical pizza sandwich. Don't get hustled out of the tiny shop without also trying some of the supplì (remember them?) – steroidal arancini-esque croquettes stuffed with whatever takes Bonci's fancy, from tomato and mozzarella (a style known as "al telefono", for the long ductile strands of molten cheese produced with every bite), to a gut-busting riff on pasta Bolognese.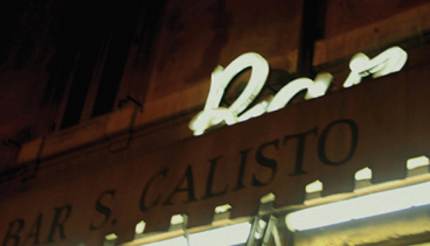 It is approximately 11.30 AM; you are probably quite full. Fortunately there is a giant hill in front of you; once you're up top, there is a stunning view down to Trastevere and across into the centre of town – dominated by the frothing camp proto-fascist insanity of the Altare della Patria (don't bother trying to capture it on iPhone – it's much better up close and personal). Depending on your route up, you might pass Bar San Calisto, home of a very cheap Spritz.
Once you get to the Ponte Palatino, you find yourself in a choose-your-own-adventure. Left, and the Jewish ghetto: the superb fried artichoke and kosher carbonara (with anchovy and squash blossom) at Nonna Betta, followed by some trademark fruitcake and / or burned biscottini – better than they sound – at the bakery at Via Portica d'Ottavia 1.
Right, and a short walk south, and you're in Testaccio, antique domain of the butchers, with a focus on offal – the famed quinto quarto; the good bits left over after the prime cuts had been parcelled out according to social station – to match. If you're happy to continue this picaresque adventure of roving sort-of-street-food, then a one-two punch of Trapizzino and Mordi e Vai should sort you out; if you've had enough of this hipster bullshit and just want somewhere with a tablecloth and a bottle of San Pellegrino, then it's Checchino Dal 1887. If you want to go the full when-in-Rome, order the Arrosto di misto del quinto quarto, a mix of different cuts of offal that comes on looking like a gastroenterologist's dustbin but tastes considerably better. Notable among the sweetbreads, liver and other assorted viscera is pajata – intestines parted from a calf so young they are still filled with its mother's colostrum. Upon cooking, the rich milk inside curdles into something not unlike ricotta – the result when you put it in your mouth is appallingly delicious, like eating a taboo.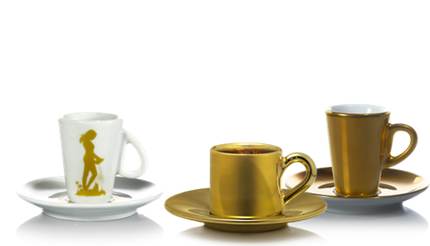 Oof, that's probably enough for now, isn't it? Certainly, you're well fed enough to take on all manner of more conventional tourist activities. If you feel you need to burn off some calories a little more proactively, the Appian Way starts surprisingly close to the centre of town (you can hire bikes, though apparently as straight as the Romans made roads they didn't give much thought to maintaining them, which adds more than a little frisson to the experience, not to mention a robust challenge to one's undercarriage). And the Forum really is very lovely.
I'll leave you on your own for dinner – if you need me, I'll be at Roscioli, one of my favourite restaurants in the world, eating the finest Cantabrian anchovies with perfect mozzarella, followed by the best carbonara in existence. You'll also more than likely catch a glimpse of me later at Giolitti, a proper-old school gelato emporium that nevertheless does a superlative pistachio (topped, in the Roman manner, with whipped cream).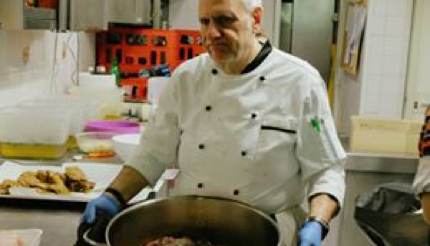 But then I'll be gone – as will you – among the back streets and side alleys, lost in the hidden corners of a city at once massive – confounding expectation and comprehension – and plastic, reconfiguring its architecture around your unique context. When you're on your own again tomorrow, you'll be fine. Rome will reveal itself to you if you're hungry and you look in the right places; seek, and you shall find.
It's really very Eat Pray Love.