Escaping the beery weekends of Prague, Judith Baker discovers the charms of bars and breweries in the eastern Bohemian town of Pardubice
When you think of the Czech Republic and beer, you probably picture lager-fuelled stag weekends in Prague. It's true that the Czech capital has captured the market for beery weekends, with alcoholic gimmickry such as beer baths and trolleys, but if you're looking for a quieter option the Eastern Bohemian town of Pardubice offers a wealth of new travelling and drinking possibilities – and it's now served by direct flights from London with the budget airline Ryanair.
Far from being a party town, Pardubice is full of quiet pubs and cosy cafes serving good beer and hearty food. Famous for its steeplechase and gingerbread, this pretty town is close to a number of Eastern Bohemian attractions including the wonderful baroque buildings of Litomyšl. It also has a great brewing tradition.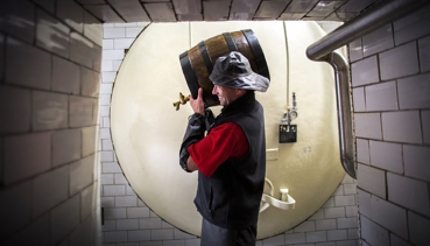 CZECH BEERS
The Czech Republic has a brewing tradition dating back to the 10th century, and has one of the highest beer consumptions per capita in the world. Although the most famous Czech beers tend to be lagers, there is an increasing trend towards ales and craft beers. Probably best known is the pale lager Pilsner Urquell, which gets its name from Pilsen, the city where it is still produced using pale malts and soft water. Then there is Kozel (which means "male goat" in Czech), a typical pale beer with a 4% alcohol by volume. Gambrinus is another popular brand, with Original and Premium labels, but also producing special brews such as low-sugar and malt beers. Matuška is a craft beer which uses different types of yeasts and specially filtered water. A family brewery dating back to the 16th century, Bernard began making unpasteurized beer using traditional methods that include letting the beer mature in cellars. Bernard produces lagers, ales and flavoured beers.
9 of the best beer venues in Pardubice and Prague
Pardubice
Pardubicky Pivovar Brewery www.pernstejn.cz Palackeho trida 250, 530 33 Pardubice Neighbourhood: Central Pardubice
Start with a visit to the historic brewery conveniently situated in the middle of town. Beer has been brewed here since the 14th century and the Pardubice brewery was one of the first modern breweries in Eastern Bohemia, established in 1871. You can tour the brewery and enjoy a tasting of their signature beers, including the 19 Pardubice porter with its characteristic dark foam and malty flavour, the classic Pernstein light beer and Taxis, a pale beer made from Moravian malt. Other interesting beers to try include Arnost, a sweet honey chestnut light beer you can eat in the restaurant while sampling the regional speciality dish of beef and dumplings.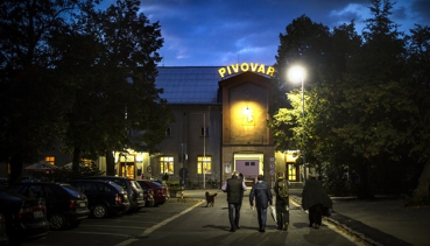 Pivovarka Pardubice www.pernstejn.cz Palackeho 250 Neighbourhood: Railway station, Pardubice
The brewery also has a small bar and shop at the railway station, which stocks most of the beers from the brewery, and is worth a visit if you're killing time waiting for a train to Prague or Brno.
Cafe Bajer www.cafebajer.cz Třída Míru 763, Pardubice Neighbourhood: Trida Miru, Pardubice
In Pardubice town, stop off at the main street of Trida Miru – it may mean 'Street of Beasts', but you won't find any beastly goings-on here. Rather, a pleasant, wide pedestrianised street with a number of bars and restaurants with a continental feel. Café Bajer is typical, with al fresco seating and an interesting interior, serving coffee and cocktails as well as beers.
Beer Bar Hronovicka 438, Pardubice. Neighbourhood: Hronovicka, Pardubice
Smilova Street is a narrow street packed with smaller bars and some seedy clubs just 500m from the old town. Head for Beer Bar just off Smilova, which stocks hundreds of beers and eight taps. Small and intimate, it attracts a younger crowd.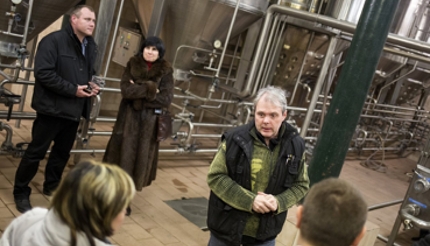 Bilej Kocour www.bilejkocour.cz Location: Zelenobranska 70, Pardubice. Neighbourhood: Zelenobranska, central Pardubice
Bilej Kocour – meaning White Cat – is right in the heart of Pardubice, near its impressive square dominated by the City Hall and nestled underneath the historic Green Tower. Small and friendly, it serves all the local beers as well as excellent Moravian wines.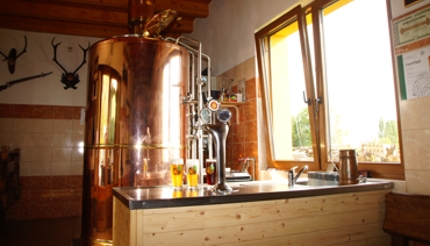 Prague
Black Angel's bar www.blackangelsbar.cz Karlova 6, Prague Neighbourhood: Karlova, central Prague
One of the capital's most famous bars which regularly crops up as one of the 'best bars in the world' is Black Angel's. Designed in the prohibition style of the 1930s, the cellar bar is dark and decadent.
John Lennon Pub www.johnlennonpub.cz Hroznova 495/6, 118 00 Mala Strana. Neighbourhood: Mala Strana, Prague
The John Lennon Pub is touristy but fun. Near the graffiti-covered John Lennon Wall (the Beatle became a pacifist hero for young Czechs after his death in 1980), it has a lovely garden and stocks good beers and food.
Refectory Bar at the Augustine Hotel www.augustine-restaurant.cz Augustine, Letenska 12/33, 118 00 Prague Neighbourhood; Castle, Letenska, Prague
This bar just below the Castle makes its own beer from recipes passed down by the monks who once inhabited the complex. It serves amazing cocktails, too.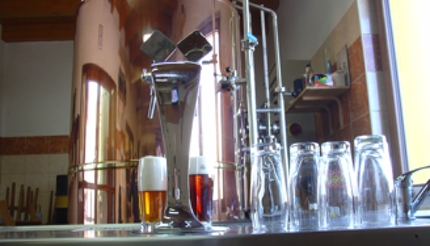 Vnitroblock and Letna Neighbourhood: Holosovice area, Prague There are a few great bars in the Holosovice area that serve local Czech/Bohemian beers, VNITROBLOCK is a modern converted space that serves craft beer in the bottle. For mainstream Czech beers and a wonderful view, the Letná beer garden is popular with locals.